The Falcons are getting for the Saints on a short week before a showdown on Thanksgiving Day. It's been an up-and-mostly-down season for the Falcons, who are looking to sweep their bitter NFC South rivals. In the meantime, you've got plenty of questions, so let's get to them now. Just remember that all opinions here are mine unless otherwise noted.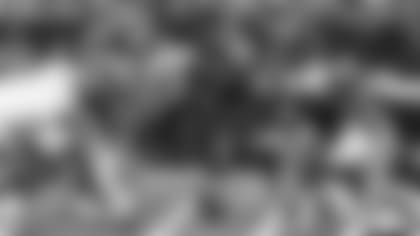 Andrew from Denver, CO
Beek. You tried to shame me and ask if the score differential wasn't enough. It's evident in this Tampa Bay game that something is definitely wrong with this offense. So, I ask you again, what is going on? Dirk? Players? Something is wrong. Been watching this team for a while. No sarcasm needed.
Matt: Hey, Andrew. There was no shaming, as you put it. I was actually surprised that any Falcons fan would be questioning the offense after outscoring the Saints and Panthers in back-to-back weeks by a combined 55-12. Against Carolina, Matt Ryan threw for 311 yards with one touchdown, earning a 111.1 quarterback rating and his seventh win in his last eight games against the Panthers. So, yeah, I didn't understand why you had an issue with the offense. So, of course I expected you to write in this week … and here we are. The story against the Bucs – and in a number of games this season – has been the offensive line play. Ryan was sacked a season-high six times against Tampa Bay and the Falcons also had a difficult time getting the running game going. When you can't run or pass protect, it's generally going to be a long day in the pocket.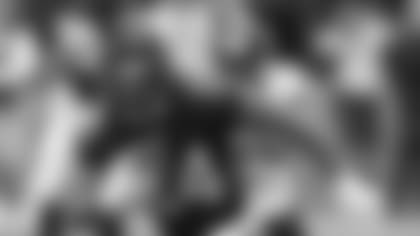 Michael from Moreno Valley, CA
Hey Beek! It's no secret that we've been having struggles running the ball for a couple of years now. I think that's had a huge impact on our ability to keep defenses guessing. What do you think needs to be done to rebalance our offense? Devonta Freeman hasn't had a 1,000-yard rushing season since 2016. So, is it time to consider moving on from him and find someone with more size or speed? Or is it simply a matter of finding a way to keep him healthy? Or is it issues with our line? I feel that we drafted well and made some solid additions during free agency, so what can be done to improve our run blocking?
Matt: You're right regarding the run game, Michael. It has been an inconsistent and problematic, the last two seasons in particular. I know everyone wants to point at Devonta Freeman, but it's really not that simple. Yes, Freeman has missed 18 games over the last three seasons (which is a lot, don't get me wrong), but the offensive line play has also played a big part in the inconsistent and inefficient run game. The Falcons did draft a pair of offensive line in the first round – Chris Lindstrom and Kaleb McGary – but Lindstrom has been out since suffering a Week 1 injury. The Falcons also signed free agents James Carpenter and Jamon Brown, but they've been inconsistent. Falcons coach Dan Quinn noted as much following the Bucs game and said he'd consider making changes to the lineup. I know they'd like to see more of Lindstrom, but they won't force him back before he's ready. Regardless I think that the offensive line will have to be addressed once again this offseason. And even though Freeman's contract runs through the 2022 season, I think they'll look hard at the running back position because they need more consistent production there, too.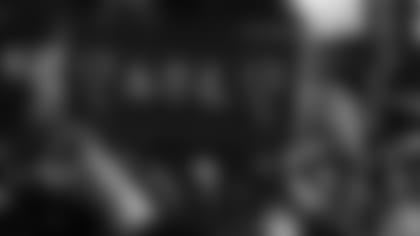 Percy from Tampa, FL
So when the team was 1-7, it was "fire the coach, fire the GM, clean house and tank the season for a high draft pick." Two wins later, I counted six of the last SFTB with a mention of playoffs. It was nice to think about, but way too premature. Now that they're 3-8, will everyone go back to writing, "fire the coach, fire the GM, clean house and tank the season for a high draft pick?" I'm sure there are plenty of Redskins fans who are happy they won but upset about them winning and ruining their draft position. They may not make the playoffs; they still have something to play for. Based on their schedule, they can still wreck the Saints and 49ers playoff positioning. Can't wait to read the next SFTB to see where everyone's perspective is now.
Matt: As the Falcons' season goes, so does the fans' emotions, Percy. That's usually how it always goes, too. Look, no one expected this team to begin the year with a 1-7 mark, losing six games in a row. At least I didn't. I can't blame them for being upset. Likewise, no one saw the Falcons absolutely dominating the Saints and Panthers in back-to-back wins … but getting all of the playoff-scenario questions was a little surprising, especially when I repeatedly pointed out that the Falcons had a less than 1 percent chance at making the postseason. But, hey, fans want hope. Right now, all Falcons fans can hope for is to sweep the Saints and potentially affect the playoff positioning for some teams. Pulling that off would be, well, bittersweet.
Jerry from Statesboro, GA
Hey Beek. Tough loss, but hey it's OK. Although the score didn't reflect it, our defense didn't play too bad. However, our offensive line did. I'm sorry but why did we pay Jake Matthews all of that money again? I guess we were hoping he would be a chip off the old block. Wrong. He was beaten on nearly every passing down. There were no sacks by the defensive line Sunday, but they got Winston off his spot, he still managed to make some amazing throws. He's my favorite Falcons, I wear his jersey to every game, so it hurts to say this. But Deion Jones was awful today. I still love him though. We just gotta go back to work. Well Beek, look at the bright side, you don't have to answer anymore playoff scenario questions. (Lol ... gotta laugh to keep from crying.) The two wins really felt good though! RISE UP!
Matt: You're right about the offensive line; they did not play well against the Bucs, Jerry. And you're right about all of the premature (and insane) playoff talk. That's why I wrote what I did.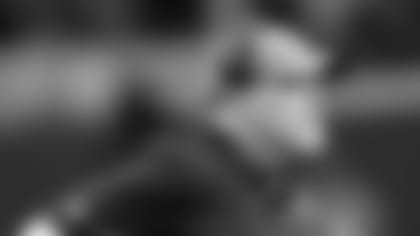 Jan from Hüttenberg Germany
Hey Matt, first of all I just wanted to thank you for always delivering this great column I love to read. But I've got to ask the question: In our two dominant wins against Panthers and Saints you stated that someone else than DQ called the plays on the defensive side of the ball and then we lose to the Bucs. Who was calling the plays? I don't know it, but if it was DQ, you might see some quick-drawn conclusions coming up from many fans, me included. Greetings from Germany and let it be known that the German dirty birds are always there for their team.
Matt: Always love to hear from Falcons fans from across the planet! Thanks for being a loyal reader and fan, Jan. But to your question, the Falcons operated coaching-wise as they have been in previous games. No need to jump to any conclusions.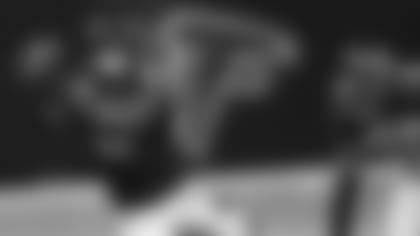 Ed from Acworth, GA
Lifelong NY Giants fan here, recently (three years) relocated to Georgia. The similarities between the Giants and Falcons are disturbing, and their win-loss records are also disturbing. Poor coaching, lots of talent that, seemingly, is not utilized to any of its potential, even goes so far as to having the fans questioning the team management. I don't see either team turning the corner in the near future, but maybe you can tell me I'm wrong about the Falcons (but I'm not wrong about the Giants).
Matt: A belated welcome to the Peach State, Ed. Maybe you'll consider rooting for the Red and Black in time. I'll say this much about your comparison. The Falcons are definitely stronger in a number of positions, including quarterback (Matt Ryan), receiver (Julio Jones, Calvin Ridley), tight end (Austin Hooper), center (Alex Mack), linebacker (Deion Jones, De'Vondre Campbell) and defensive tackle (Grady Jarrett). But for a multitude of reasons, the Falcons have only mustered three wins in 11 games. The Giants are 2-9, but it's an equally disappointing season for Big Blue fans as well. To quote Bill Parcells, you are what your record says you are.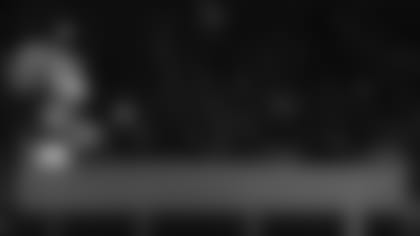 Ron from Atlanta, GA
Let's be honest; there's no such thing as a "home field advantage" for us. Even when the team is competitive there seems to be more interest in being seen and hanging around the open end by the DJ or any of the bars around the lower concourse than there is being in your seat and being loud and affecting the opponent. This isn't a problem in a college game of importance in this venue. IMHO until the Falcons address getting fans in and involved, this will continue to be an issue. I've been to many games in both domes and can't think of crowd noise ever coming near what we had for San Francisco in 1998/9 or the Seahawks in 2016, both in divisional rounds. I wasn't there for NFC title games vs. San Francisco or Green Bay, so I can't speak to 'em. The one game we showed up for, we won, this year.
Matt: For me it's pretty simple, Ron. When the Falcons are winning, the fans tend to show up and sit in their seats. When they're losing, they tend to find other things to do – whether it be in or out of the stadium. The Falcons are a little better than a .500 team (19-18) at home since 2015. Hopefully that trend will change. If I'm a hardcore fan who has season tickets, I'm showing up whether the team is 8-3 or 3-8. But that's just me, I guess. I love football and support my teams win, lose or draw.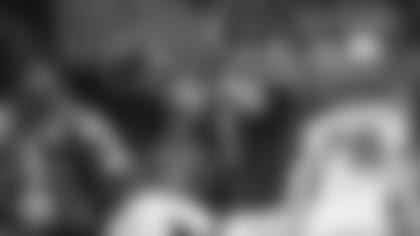 Zh'vae from Ashburn, VA
Hey, Beek. I just wanted to say that this is the most disappointing season I've ever experienced as a Falcons fan. BTW, I'm only 23, so I know that's not much and there is worse than this. However, I'm here to defend Matt Ryan. Matt Ryan is not a perfect QB. I never said he was. But he is good enough. He can get us a ring, and I honestly believe that. But, time and time I say again that it takes more than just a good QB to get you over the hump. To even blame him for this team's problems is preposterous. Coaches have as big of an impact and if not, a greater impact on teams too. Look at Brady and Belichick. Big Ben and Mike Tomlin. These coaches know how to win, even with less. Yet, fans sit and blast Matt Ryan as though DQ and Mike Smith have been Coach of the Year nominees since Day 1.
Matt: You might only be 23, Zh'vae, but you're wise beyond your years. Totally agree with you on Matt Ryan – he is not the issue with the Falcons.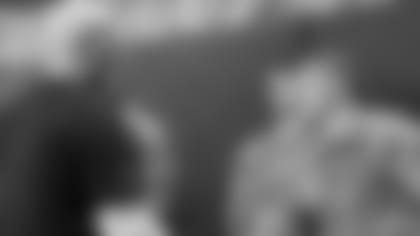 Rick from Flowery Branch, GA
Hi Beek, really appreciate your column. I never write in, but after hearing negative comments about DQ, even that he did the Salute to Service in order to save his job really has me riled. Over eight months of planning went into bringing families of 94 fallen heroes from all over the country, including Alaska, to Atlanta and hosting them for the entire weekend. What the Falcons and TAPS (Tragedy Assistance Program for Survivors) did was spectacular. The Falcons, actually DQ and his Foundation, Quinn's Corps, footed the entire bill; flights, transportation, hotels, food, and gifts. I trust Mr. Blank knows he has the right person in DQ to lead us to another Super Bowl and ignore the naysayers. I say that as a PSL owner and father of one of the fallen honored this past weekend.
Matt: Rick, I really appreciate you writing in and making all of those points about all the work Dan Quinn does off the field to support veterans and their families. It's beyond awesome. They are the real heroes. Quinn is a fantastic human being and a great football coach. People within the organization would all tell you as much. Unfortunately, not everyone stops to appreciate those things, but we all should. That all said, football coaches are ultimately judged by wins and losses, and DQ knows that, too. It's been a tough season, but there are still five games to go. How the team plays down the stretch (against some pretty good teams) will tell us a lot as far as the overall direction of this group. Now I've got to ask you guys something: When you refer to my column, do you mean my actual column (which can be found here) or do you mean SFTB (the daily mailbag)? To me there's a difference. Thanks again for writing in, Rick.
Marcello from Loganville, GA
Hey Beekmaister, it's the Bean here again!! Like I said, let's be honest about this season long time ago. It's been over and the back-to-back wins technically were just flukes, because the Aints and Panthers did not have good games, we did not make them look bad. Now the Bucs did make us look just the way we have been for the last nine weeks or so. Until next season, The Bean
Matt: Bean, you might call them flukes, but they still count as wins – and those are hard to come by in the NFL. Is that it? The rest of the season means nothing to you? C'mon, man. How sweet would it be to sweep the Saints, beat the 49ers on their own turf and get some revenge on the Panthers? I want to see how this team plays down the stretch. Players are not only playing for their jobs but also trying to make an impression and prove they've got a future with this team (or in the NFL).
Jeffrey from Marietta, GA
Something about the energy and excitement needs to change to get fans involved and energized about filling the stadium seats. Suggestions first Is WIN and be consistent we never what team will show up. Second is what I love about ATL United the energy is off the chain the players get off the bus walk through the fans into the stadium. The fans get to interact with the players. The last thing as PSL season ticket owner, the fans deserve the best the Falcons can put on the field – coaches and players. RISE UP!!!!!!
Matt: I think it goes both ways, Jeffrey. The fans are the ones who fill the seats, turn up the decibel levels and rock the house, right? That's got to give players a lift – to see 70,000 people screaming and rooting for them. It gives them an edge and put the opponents at a disadvantage. On the flip side, the players need to make plays – and produce on the field, to keep the energy flowing and going. It's tough to get excited when your team is down by a couple of scores late in the game. Winning helps, but so does a rabid fan base. Thanks for writing in!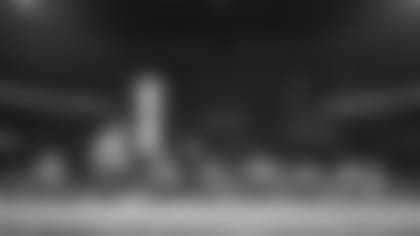 Jeff from Greensboro, NC
Question about the fan base and empty seats. I took my boys down for the game on Sunday. What was just as disappointing as the game was that the stadium looked about only half full all game. Yet only about 900 tickets were available on Stubhub or Ticketmaster. What's the deal? Is this how it is every game in there? I understand how the fans in Atlanta have a reputation for not showing up … they don't!!
Matt: So, as I was telling Jeffrey from Marietta above … it goes both ways.
Matt from Sydney, Australia
Hi Beek, love the column. Unfortunately, it's another season lost but we still need to stay strong as a fan base. My question is, does our team seem more injury prone than others? I'd be curious to know if there are any stats about this. We just seem to be hit with injuries worse than other teams.
Matt: Hey, Matt. You're free to go through all of the injury reports for every single game here, but I do not think the Falcons have an injury problem. It's a physical and violent game and, unfortunately, injuries are a part of it. The Falcons' facilities, trainers and training programs are as good as any in the NFL. MAILBAG
Do you have a question about the Falcons that you want answered? Ask a question here and it could be posted on AtlantaFalcons.com.
Go ahead, ask the Beek
Do you have a question about the Atlanta Falcons (or anything football-related) you'd like to ask Matt Tabeek? If so, hit the link. Please remember to include your home state (or country if you live outside the U.S.). Thanks for reading SFTB!
Podcast, Week 12: Falcons stumble against Bucs
After reeling off back-to-back wins, the Falcons stumble against the Bucs. Matt Tabeek, Dave Archer and DJ Shockley break down the loss and explain how they'll have to regroup in a hurry with the Saints up next on Falcons Audible presented by AT&T.