The Falcons are coming off back-to-back wins over New Orleans and Carolina and are in the midst of a five-game stretch against NFC South foes. Next up is Tampa Bay, which will also mark the first of three straight home games for the Falcons.
In the meantime, you've got plenty of comments and questions about the Red and Black, so let's get to them now. Just remember that all opinions here are mine unless otherwise noted.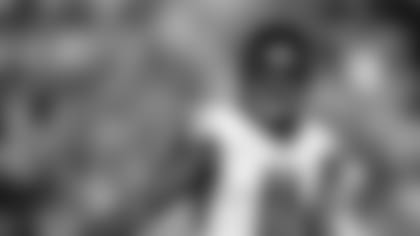 Ava from Pennock, MN
Hey Beek! Falcons look like totally different team after that bye week. Our defense looks AMAZING and our offense is moving the ball like it should with our wonderful receiving corps. My question is, do you think Julio Jones will finish his career out with the Falcons? GO FALCONS!
No one knows how long Jones will play, but the ninth-year receiver is 30 years old now. So, to answer your question, yes, I think he will finish his career in Atlanta playing with the Falcons.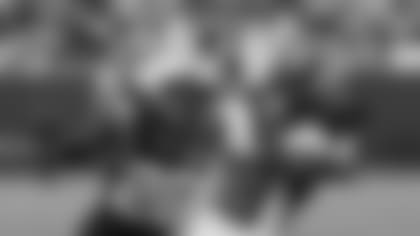 Andrew from Denver, CO
Hey, Beek. Been loving the two wins, but if I'm being totally honest, this isn't the explosive offense that I'm used to watching. Yeah, the defense looks next-caliber now, but the offense just hasn't looked like the juggernaut that it is. Thoughts?
Matt: I think the Falcons just played two of the better defensive units in the league, in the Saints and Panthers. They outscored them 55-12. Did they leave some points on the board or miss some scoring opportunities? Sure, but that's still very impressive. Remember, Carolina's defense entered Sunday's game ranked 12th against the pass, allowing 226.8 yards per game, and leading the league with 36 sacks. Matt Ryan and the Falcons offense lit them up through the air.
I'll tell you what, I did not expect to read that 55-12 wasn't lopsided enough this morning … and especially not a couple of weeks ago, Andrew. Wow.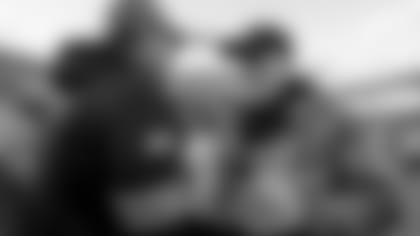 Flavius from Augusta, GA
These are the Falcons we anticipated from the beginning of the year. What happened? It can't all be blamed on Dan Quinn. Credit him for being more active in the offense and special teams also. What happens if the Falcons win all of the division games for the season? I'm not sure how it works, but does that get them wild-carded? I would love to see this team for an entire season with an improved running game. Has Quinn redeemed himself already or will it take the rest of the season?
Matt: Even if the Falcons win all of their division games, run the table and finish 9-7, they would still need a lot of help to make it into the postseason. As I noted here on Monday, it would require either the Saints to lose five of their final six games or for the 49ers, Vikings or Saints to lose all of their remaining games.
Right now the Falcons have less than a 1 percent chance of making it into the playoffs.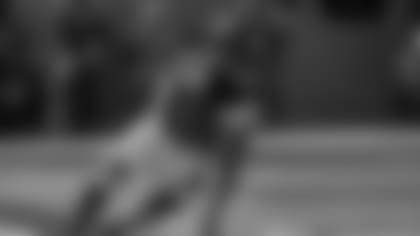 Erion from Macon, GA
GM Beek, I want to jump straight to it. We all know this defense was capable of this performance from Week 1. Now we're 10 games in and we are left clueless because it seems like we are playing for nothing at this point, and for the last two seasons in a row. They did the same thing last season, also costing us a top-10 draft pick and look like they're on the road to doing the same this season. We Falcons fans have been patient long enough, but we can't keep taking the same excuses. We went on to finish last season 9-7 while DQ expressed we will use the momentum from last season to go into this season. But we are 3-7. No answers for the last two seasons, playing for nothing but pride which means no playoffs or high draft picks at this point. Why keep hurting the team further with meaningless wins?
Matt: The Falcons finished 7-9 last season, not 9-7. But I get your point – if you're seemingly out of the race, position yourself for the highest draft pick possible. In other words, tank.
That's not going to happen, Erion.
Every single game, every single snap is part of the resumes for all of these coaches and players. It means too much to them, their futures, and their legacies. They're going to compete because they're constantly being evaluated – and 31 other teams and owners are watching as well. Put yourself in their shoes and ask yourself if you'd quit on your team or not try as hard – knowing full that well your reputation and how you're perceived would be adversely affected.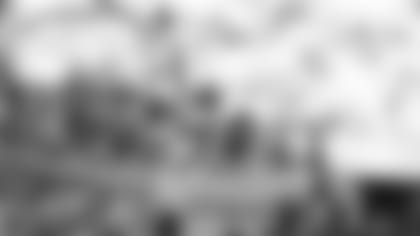 Eugene from Springfield, GA
Can we win our division and get a spot in the playoffs? Because I thought that the division champion would get a playoff spot and I saw the scenarios on top? I was just wondering if this scenario would work.
Matt: No, it doesn't work that way, Eugene. Going 6-0 in the division does not assure any team a playoff spot. Overall record matters.
To be clear, if a team lost all six division games and won the rest of their games to finish 10-6, they would still have the advantage over a team that won all of their division games and lost the rest to finish 6-10. The standings are still based on the better won-loss-tied record and, yes, there are enough games remaining (six) for the Falcons to make a turnaround and at least have a winning season. MAILBAG
Do you have a question about the Falcons that you want answered? Ask a question here and it could be posted on AtlantaFalcons.com.
Go ahead, ask the Beek
Do you have a question about the Atlanta Falcons (or anything football-related) you'd like to ask Matt Tabeek? If so, hit the link. Please remember to include your home state (or country if you live outside the U.S.). Thanks for reading SFTB!
Podcast, Week 11: Falcons continue to roll
The Falcons roll over a division foe for the second time in as many weeks, beating the Panthers, 29-3. Matt Tabeek, Dave Archer and DJ Shockley break it down and explain what's behind Atlanta's resurgence on Falcons Audible presented by AT&T.