Welcome to Straight from the Beek! The Falcons are only a couple of days away from kicking this season off and you've got plenty of questions – about the roster, offensive line and Julio Jones. So, let's get right to them. Just remember that all opinions here are mine unless otherwise noted.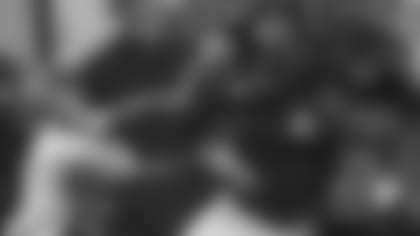 Timothy from Atlanta, GA
What is going on with Julio Jones contract? Do you believe it is fair to treat Julio Jones like an unproven rookie? Should he act like Antonio Brown to get his contract? If he would have sat out, he would already have his contract; Julio Jones is just too nice of a guy for contract negotiation. He should have sat out last year until his contract was repaired. The GM and Mr. Blank made promises.
Matt: And who is to say that Falcons owner Arthur Blank and general manager Thomas Dimitroff won't follow through, Timothy? A lot of people didn't think that the Falcons would be able to give contract extensions to Devonta Freeman, Matt Ryan, Jake Matthews, Grady Jarrett, Deion Jones and bring back Matt Bryant … yet, here the Falcons are. And, if you listen to the owner and the GM, they're very close to giving Julio Jones a new deal. These things take time; they are called negotiations for a reason. You don't just walk into a room with ultimatums and hope for the best. I'm going by the team's track record of taking care of their core players – and I believe they'll take care of Jones. Just remain patient, Timothy. That's all any fan can do – and write in to SFTB!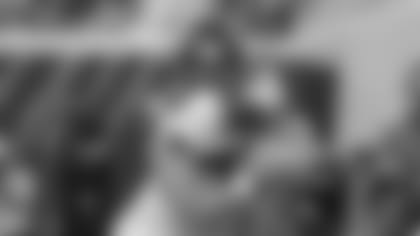 Mike from Manchester, United Kingdom
Hey Beek! Being from the UK, I'd just like to say thanks for everything you do. It's a great source of information! So my question is, do you start Kaleb McGary ahead of Matt Gono in Week 1? Judging from the preseason, I know McGary only played the one game, but in the first quarter alone I saw enough to be confident with him starting than I did in all preseason long from Gono.
Matt: Well, depending on how Matt Gono feels physically, it might not matter, Mike. He's been limited in practice this week. Regardless, the Falcons drafted Kaleb McGary in the first round (No. 31 overall) for a reason; they belive he can make an impact right away. If he starts this week or not, there were a lot of positive things about his play during the final preseason game in Jacksonville. The Falcons will go with whoever gives them the best chance to win. Protecting Matt Ryan is of the utmost importance.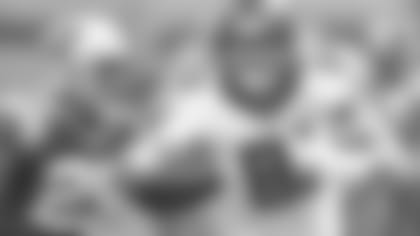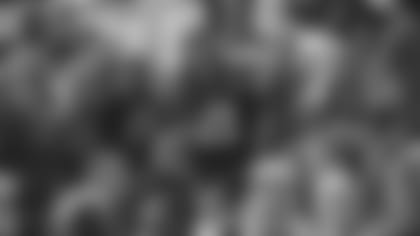 Charles from Atlanta, GA
Beek, glad to see you back on it! No pandering here, but I almost dropped my phone reading your response to Clint from Evans, Georgia! I too, wonder if he is really a Falcons fan! I can only imagine the variety of comments and questions that you field. Good job in choosing what you share with us! Now on to signing Julio Jones and making the playoffs this year!
Matt: Look, I'll never shy away from running opposing views or when people disagree with my opinions; I just don't like it when people get personal. And I share what I know – and acknowledge when I'm not privy to something, like contract negotiations. In Clint's case, it just seems like everything is always negative … so I asked. That's all. Everyone has the right to their own opinion, Charles.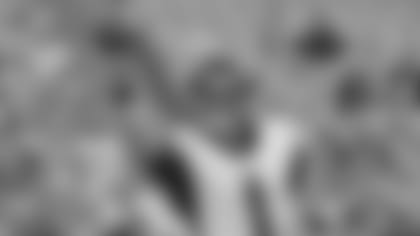 Max from Winston, GA
Is the rookie QB Danny Etling under contract for the Falcons? I know he is on the practice squad. Just wondered if another team could draft him. Damn fine prospect. Most exciting QB prospect since Mike Vick!
Matt: Hey, Max. Danny Etling is on the Falcons' practice squad. Another certain cannot draft him – he was already drafted the New England Patriots in the seventh round of the 2018 NFL Draft – but another team can sign him away from the Falcons as long as they place him on their active roster. Etling played his best game for the Falcons against the Jaguars to close out the preseason when he completed 15 of 25 passes for 174 yards and a touchdown. He also ran it 10 times for 67 yards, including a nifty 28-yard scamper. He's primarily on the practice squad because the Falcons will face a number of mobile quarterbacks this season, including DeShaun Watson, Russell Wilson and Kyler Murray.
Looking for the podcast?
Just in case you're trying to find Falcons Audible on different platforms, here you go (please be sure to give us 5-star rating!): MAILBAG
Do you have a question about the Falcons that you want answered? Ask a question here and it could be posted on AtlantaFalcons.com.
Do you have a question about the Atlanta Falcons (or anything football-related) you'd like to ask Matthew Tabeek? If so, submit it here. Please remember to include your home state (or country if you live outside the U.S.). Thanks for reading SFTB!