Football is officially back. Week 1 kicks off when longtime rivals Green Bay and Chicago mix it up at Soldier Field in Chicago on Thursday night. I don't know about you, but I'm thrilled to watch some meaningful football for a change. Speaking of, the Falcons will be heading up to Minneapolis on Saturday to kick off their season – and you've got plenty of questions in the meantime. So, let's get to them now. Just remember that all opinions here are mine unless otherwise noted.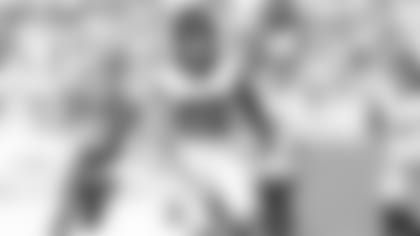 Doug from Ridgefield, CT
Beek, love your stuff man. As a Northerner, it's hard to find the Falcons coverage I want and need. In my opinion, this is the first season in quite a while there hasn't been an obvious unit on offense or defense that is the team's weakest link. Right now, I'm most worried about our secondary with Isaiah Oliver at cornerback. But in your opinion, which unit (offense of defense) is our weakest? Thanks. #riseup
Matt: I appreciate the kind words, Doug. As you probably can tell, we continue to expand our coverage here at AtlantaFalcons.com while, at the same time, produce content fans actually care about – and want more of. We listen and watch, trust me on that. As for your question, I'm not worried about any position (or starters) on the team right now. Let me watch an actual game first. I do think the secondary – cornerback, in general – has the least experience and will be tested by the Vikings. I think Isaiah Oliver will be better in his second year, too. He's much more confident and playing that way. I also think the Falcons' offensive line, especially that right side, has to show they can get it done when it counts, too. Again, the Vikings will provide a very good test.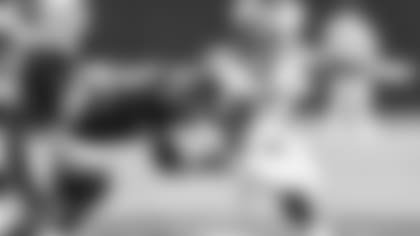 Harvey from Snellville, GA
Hey, Beek. What defensive rank do think our defense will be this year? I was thinking they will be a top-10 defense?
Matt: That's a great question, Harvey. It all comes down to matchups in the NFL and, as we all know, the league changes from week to week because of injuries and other roster moves. If the Falcons can manage to stay healthy this season, they'll definitely be a better unit statistically than they were last year. And with Dan Quinn calling the plays and adding a few wrinkles to this scheme, I think they'll be that much more improved. As far as a top-10 unit? Maybe, but I'm not going there yet. For what it's worth, the Falcons are tied with the Colts for the seventh-toughest schedule heading into 2019. The Falcons' opponents finished with a .518 winning percentage last year and nine of their 13 foes had winning records. Here's how the Falcons' opponents finished up in 2018:
Los Angeles Rams (13-3)
New Orleans Saints (13-3)
Houston Texans (11-5)
Indianapolis Colts (10-6)
Seattle Seahawks (10-6)
Tennessee Titans (9-7)
Philadelphia Eagles (9-7)
Minnesota Vikings (8-7-1)
Carolina Panthers (7-9)
Jacksonville Jaguars (5-11)
Tampa Bay Buccaneers (5-11)
San Francisco 49ers (4-12)
Arizona Cardinals (3-13)
Six opponents were playoff teams a year ago. The Saints and Rams were the No. 1 and 2 seeds in the NFC while the Seahawks and Eagles were the fifth and sixth seeds, respectively. In the AFC, the Texans were the No. 3 seed and the Colts were a sixth seed.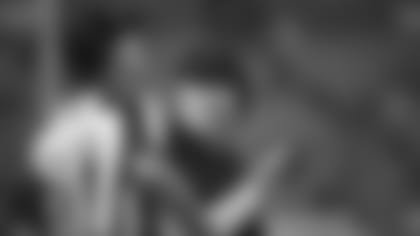 Clint from Evans, GA
BEEK, I am back from hibernation, it's time to rock and roll! A few observations! 1) I read a lot of AJC sports editorial and they say, that Dan Quinn is a terrible clock manager and has lost games doing so. 2) There are 32 teams in the NFL and only one team has a head coach/defensive coordinator! So how does DQ think he can multi-task and do two jobs when he sucks as a HC?
Matt: I'll answer your question, but I'm just curious about something: Are you really a Falcons fan? I only ask because I get a lot of negative comments and questions from you. If you're a Saints fan or something, that's totally fine, too. Just trying to keep things transparent here. As far as your question goes, Clint, you're wrong. Bill Belichick is going to be calling the defensive plays for the Patriots this season. It'll be the first time in nearly a decade that's he's done it exclusively, but he's doing it. So Dan Quinn isn't the only one. And according to Ben Volin of the Boston Globe, Belichick usually coaches the defensive linemen during games and it's "not that much more responsibility for Belichick." If you need another example, Sean McVay handles the Rams offense while Wade Phillips calls the defense for them. It's worked OK for them as well. As far as Quinn doing it, defense is his calling card. You might want to brush up on his Seahawks teams and the Legion of Boom years for a refresher. As far as handling both duties, the Falcons hired Bob Sutton to assist with game management and Dirk Koetter is also the offensive coordinator now. Both Sutton and Koetter are former head coaches, Clint.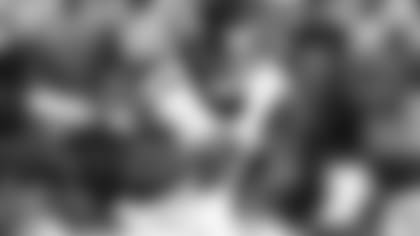 Dwight from Naval Air Station at Patuxent River, MD
Hey Beek! Sorry, it's been a while since I've written in. Read every day though. Thanks for all you do. No question here, but if you will have Petty Officer First Class Christopher from the USS Wasp contact me (you have my email), I will take care of him on some great seats. They're on me for his selfless service to our country and Falcons loyalty. I cannot wait for the kickoff on Sunday! Rise Up!!!
Matt: Thanks for writing in and – done! I forwarded your email to him. That's really cool of you to do.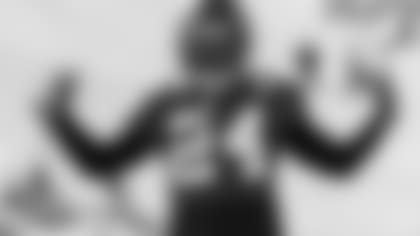 Jesse from Savannah, GA
Hi, Beek. You do a great job! Keep up the good work! Does it crack you up seeing people from the outside looking in saying what we need? It sure cracks me up. It's been suggested on a show that we try to acquire Melvin Gordon because of Devonta Freeman's injury history. Do they not see that we've got five running backs on our roster? Good ones. The Chargers want a first-round pick for him. Heck no. I'm confident in all our running backs.
Matt: I'm fairly certain, Jesse, that a large number of fans could care less about (or simply don't understand) the salary cap or the implications of trades, etc. Devonta Freeman is healthy right now, and we all know what a difference-maker he can be when he's on the field. I wrote as much about Freeman back in late May and believe that a big year from him will the difference between a great and not-so-great year for the Falcons. I think Melvin Gordon is a very good running back, but I don't think the Falcons need him. I like the group they've assembled – and the fact that they've got a couple of bigger backs in Brian Hill and Qadree Ollison to go along with Freeman and Ito Smith. And for what it's worth, the Chargers want quite a bit for Gordon, too. Look at the reported deal they turned down from the Eagles:
Michael from Austell, GA
Beek, I am dumbfounded; I cannot for the life of me understand why it's taking so long for the team to make a deal with Julio Jones. Obviously, the team loves him and he loves the team. He should have been one of the first players to have his deal done after the season was over. Atlanta really needs to show this man some love, as he is arguably one of the best wide receivers if not the best in the game.
Matt: Like I noted above, the salary cap can be difficult for most fans to wrap their heads around. Teams have to be careful and creative with deals – and not reckless. One bad deal can hurt a team for years. That all said, the two sides are saying and doing all of the right things. These things sometimes take time, Michael, especially when you possibly need to restructure the deals of other players to create space. The more people that are involved (especially when they have a lot invested – like their careers and livelihoods), the longer these things can take. It's not as simple as writing a check to one player. MAILBAG
Do you have a question about the Falcons that you want answered? Ask a question here and it could be posted on AtlantaFalcons.com.
Do you have a question about the Atlanta Falcons (or anything football-related) you'd like to ask Matthew Tabeek? If so, submit it here. Please remember to include your home state (or country if you live outside the U.S.). Thanks for reading SFTB!