The Falcons have won three of their last four matchups with the Broncos, but the last time they played each other was in 2016. So, that doesn't really mean much at all when it comes to Sunday's game in Atlanta. The Falcons have, however, won two of their last three games under Raheem Morris and that does mean something. What exactly when it comes to the big picture, we still don't know yet. In the meantime, let's get to your questions and comments. Just remember that all opinions here are mine unless noted otherwise.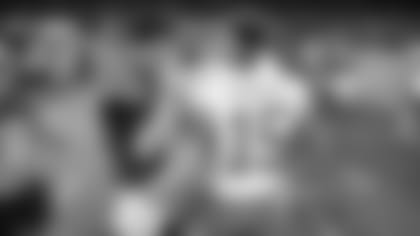 Julien from Atlanta, GA
Hey Beek, or whatever they call you these days, lol. How 'bout a winner? We're 2-6. Do you think we can still possibly make a playoff run? Or will we do horribly and mess up our draft pick? Because we play Brady twice and Mahomes once. Do you think we can come out with another miracle ending like last season or do we (I know everyone's been talking about it) #tankfortrevor (Lawrence, that is) Much love! RISE UP
Matt: Hey. Well, the back half of the season certainly looks much more difficult than the first eight games, Julien. The Falcons are 2-1 under Raheem Morris and, let's be honest, this team should or could easily be 5-3. I don't know how many more games they'll win. They've yet to win back-to-back games this season, so I'm not making any sort of bold predictions. I will say this much: The Saints, Bucs and every other remaining team on the schedule – including the Chiefs – are beatable. You will not see this team tank. It's not in anyone's DNA here to even think that way. Lastly, if a team is picking in the top five or top 10 in the draft, I believe you take the best available player, regardless of position. Always.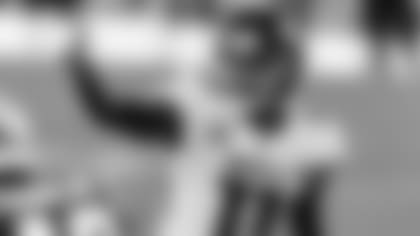 Abdul from Aurora, CA
Hey Beek, I keep hearing rumors that Julio Jones is gonna get traded to different teams. And people say that Julio Jones is way past his prime. Are any of these true?
Matt: No, totally disagree, and no. The trade deadline was Nov. 3. The Falcons have made a huge financial commitment to Julio Jones (so there would salary ramifications). And if you happened to catch the Falcons' last game – the win over the Panthers on Thursday – he hardly looked like a guy who is past his prime. Last thing to keep in mind, Abdul. There are always rumors and tons of speculation leading up to the trade deadline. And that's all it usually is; there are very few trades in the NFL. Also, agents like to put information out there to help their clients. Jones isn't going anywhere.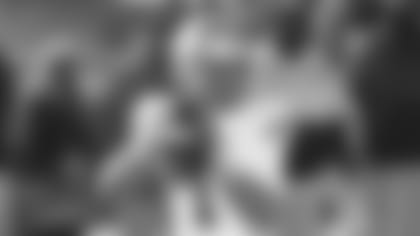 Jeffery from Decatur, GA
If we draft a quarterback, shouldn't we draft Justin Fields (Ohio State)? Raheem is not being supported as a head coach from this organization. We get coaches that we think can come up with a good program but it's not successful. Morris has brought forth a new identity for the Falcons. We should consider him for a head coach position next season. He's turning this team around. We do not trade Matt and Julio – those are franchise players. Lifetime Falcons. McKinley needs to play better if he wants to play. Neal is getting back healthy and will be better later in the season. Gurley is a great running back. Fowler needs time to gel as a player with our defensive line. Rich McKay is a good president, but he needs to look at what's in front of him as head coach.
Matt: You packed a lot in there, Jeffery. Let me start by saying that this organization has a ton of respect for Raheem Morris and is doing everything they can to support him and help this team win. It's never easy taking over in midseason for any coach, and the organization is undergoing some massive changes concurrently. Morris is 2-1 and, whether you knew it or not, will be considered as a candidate for the head coaching position with the Falcons once the season is over, especially if they keep winning. Falcons owner Arthur Blank said as much after the team parted ways with Thomas Dimitroff and Dan Quinn. Morris took over with 11 games to go, so he'll have a pretty good sample size to prove he can get the job done in a less-than-ideal situation. Rich McKay, the team's president, is heading the search for the new general manager and head coach. If a new GM is hired before a coach is hired, he'll obviously have a huge say there. As far as the players go, Jeffery, we're eight games in and have eight more to go. There's a lot of football to be played and the trade deadline has passed. As far as taking Justin Fields goes, look, if the Falcons in position to take any of the top quarterbacks in this draft class, that likely means they're picking in the top five. And if that's the case, you take the best player available – whoever is sitting atop your draft board – regardless of need or position. That's what I would do, anyway.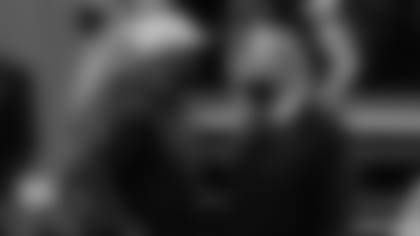 Clint from Evans, GA
Beek! I think AB needs to clean house, leave nothing behind from the previous coaching staff. As a doctor doing surgery, you take out ALL the cancer, NOT 2 pieces or it will fester and grow again. You defend Raheem Morris all the time. He was part of the problem, especially this year when he was DC. He was really BAD. I am in favor of trying the new guys. I prefer to get a great draft choice than to win a few games that mean NOTHING!!!!
Matt: Some of you seem to think that pointing out someone's record or facts is an all-out defense. And someone of you also seem to conveniently forget some facts, too. Coming out of the bye last year, Dan Quinn made the decision to let Raheem Morris and Jeff Ulbrich make the defensive calls on defense. The team – not just the defense – went 6-2 down the stretch and the Falcons finished 7-9. Fast-forward to 2020 and the Falcons went 0-5 out of the gates, losing a pair of gut-wrenching games to the Cowboys and Bears in the process. Morris was named interim coach and the team has gone 2-1 since, also suffering another gut-wrenching loss to the Lions in the process. So here we are. The team has parted ways with the general manager and head coach. Morris is the interim coach. If he can turn this team around and make the playoffs, He'll most definitely be a candidate to be the head coach moving forward. Meanwhile the search for a new general manager is underway and I'm sure the Falcons are gathering names and doing their homework on lots of potential head coaches to interview down the road, too. There are going to be massive changes at the end of the season, either way, Clint. So let's see how this plays out. No team is ever going to tank or lose on purpose. These men are coaching and playing for their futures and livelihoods.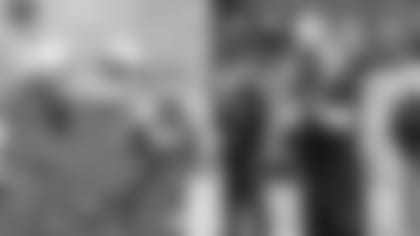 Jennifer from Myrtle Beach, SC
When a player, coach or staff member leaves the Falcons organization, what prevents them from sharing what they know about Falcon strategies, plays, etc., to other teams? Aren't they leaving the team with a wealth of information?
Matt: I assume you're talking about coaches – like Matt LaFleur and Kyle Shanahan (pictured above) – as well as players, too. Jennifer. Well, the easy and short answer to that is … nothing. Once a coach or player leaves (by his own choice or not), he's free to go coach and play wherever he wants, unless he's traded or his options are limited. And nothing is stopping him from using the knowledge and experience he learned with his previous team with his new one. Your experience, knowledge and reputation are what makes you an attractive coaching candidate in the first place – that's what teams are expecting you to bring to the table. Players also take that knowledge, experience and share it with their new teams or try to incorporate it into their games. Many players often go into coaching or scouting, and they are most definitely bringing all those experiences and knowledge along with them.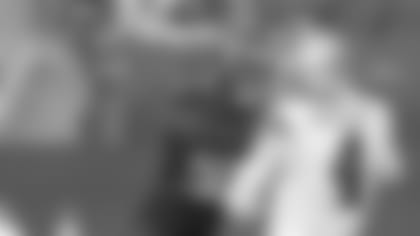 Buc from Morrow, GA
Beek ... tha FREAK! Kind Sir, I think you misunderstood what I was saying about Takk. I'm sure by now ... you've seen the tweets Takk has put out about the Falcons turning down offers for him (allegedly). I wasn't referring to any reports; that's what I was referring to. Him being immature and calling the Falcons "clowns." So, what I was saying was ... where do we go with him now? Is he motivated to even to play and give effort? I've read what Raheem's reaction to the tweets Takk sent out. Is it possible they'd sit him for the remainder of the season? Is that even an option? What a complete waste of talent. What went wrong here, Beek? What has happened to the pass rush for the Falcons in the last three seasons? Can we PLEASE unleash MARLON DAVIDSON?
Matt: I think Falcons coach Raheem Morris said all of the right things and the Falcons will address that situation to ensure that it does not become a distraction or a problem in the locker room, etc. I'm aware of everything Takk McKinley tweeted as well as the reports out there. And I'll say this much, it takes two to tango when it comes to trades – and any potential deal has to make sense for both sides. If it doesn't there's no deal. Plenty of teams talk all of the time, especially leading up to the trade deadline. And plenty of agents talk, too, trying to ensure their client's name remains in the conversation, etc. That's their job. It doesn't mean any of it is true though, either. How they handle the situation remains to be seen, but I'm sure it's been addressed internally already. As far as Marlon Davidson goes, it's been an up-and-down rookie season for him. He's dealt with some injuries and has been on and off the COVID/reserve list, too. It's tough to unleash anyone when they're not on the field. MAILBAG
Do you have a question about the Falcons that you want answered? Ask a question here and it could be posted on AtlantaFalcons.com.
Go ahead, ask the Beek
Do you have a question about the Atlanta Falcons (or anything football-related) you'd like to ask Matt Tabeek? If so, hit the link. Please remember to include your home state (or country if you live outside the U.S.). Thanks for reading SFTB!