Well, in the meantime, you've got plenty of questions and comments about all of the moves, so let's get to them now. Just remember that all opinions here are mine unless noted otherwise.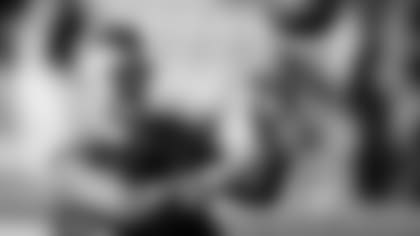 Philip from Covington, GA
I have to give Thomas Dimitroff and team some credit. We can debate players all day long, but when it comes to managing the salary cap, this guy here is brilliant. I do not recall, regardless of the situation, a year where the Falcons were not a player in free agency. Yet again, another rabbit has been pulled from the hat. It's mind-numbing really. Don't know how much longer the Quinn/Dimitroff marriage lasts. But I know one thing, if TD says the cap situation is under control, that is all I need to hear. My only question to you, Beek, is how are the Falcons approaching the physicals with the NFL travel ban and all?
Matt: Even before the season ended, there was a lot of speculation about the Falcons' tight salary cap situation. I specifically remember an article published in October last fall on overthecap.com forecasting doom and it was titled, "The Atlanta Falcons Prepare to Enter Salary Cap Hell in 2020." Look, did the Falcons have oodles of salary cap space? No, not really. But as you pointed out, Philip, ever since the season ended, GM Thomas Dimitroff, team president Rich McKay and Falcons owner Arthur Blank have insisted that the cap would not prevent the Falcons from signing the players they needed to get – and that they weren't overly concerned about it limiting them. As Dimitroff has said repeatedly, they'll "need to get creative." What does that mean and how did they do it? By making some tough personnel decisions, parting ways with some players, possibly restructuring some contracts and making some cap-friendly deals. And they've done just that. Yes, they've lost or cut ties with some notable players – Austin Hooper, Desmond Trufant, Devonta Freeman, De'Vondre Campbell, Vic Beasley and Wes Schweitzer – but they've responded with some eyebrow-raising moves. If trading for Hayden Hurst and signing Dante Fowler didn't pleasantly surprise you, the one-year deal for Todd Gurley certainly did for a lot of Georgia natives who still adore the former Bulldog star. Do we know how this will all come together and play out on the field in 2020? No, but give credit where it's due – and I think you're right Philip. As far as your question is concerned, the coronavirus outbreak has certainly disrupted and changed the way teams administer physicals and evaluate prospective free agents. Because in-person visits with free agents at club facilities will not be allowed through March 31, it prevents from administering a physical exam at their facility. Team personnel, including members of the club medical staff, are not allowed to travel to any location to meet with or conduct a medical examination of a free agent player. So that's why there's been a delay when it comes to teams officially announcing moves after they've been reported in the media. For a more detailed explanation on how teams are dealing with it, give this article a read.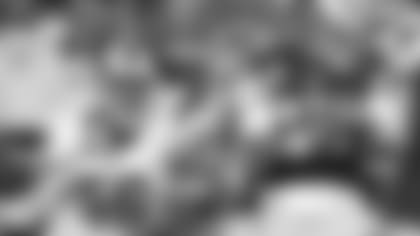 Ronald from Collegedale, TN
Greetings. Apparently, Vic Beasley' s stock was considerably higher than I thought it was when I typed my submission, ha, at least in the eyes of a few others. No disrespect to the man, to be clear, and I wish him well in Tennessee and appreciate his contributions in Atlanta. The similarities to the 2015 off-season are quite striking, and on draft night I was hoping to see Dante Fowler come on board with Atlanta. Well, things have rather come full circle.
Matt: Sometimes players need a change of scenery, too. Say what you want about Vic Beasley, but in five seasons with the Falcons, he tallied 37.5 sacks – an average of 7.5 sacks per season. Are those eye-popping numbers? No. Does the 15.5 sacks in 2016 help his average? Yes, quite a bit. But he still finished with 8.0 sacks in 2019, including 6.5 during the Falcons' final eight games when they finished 6-2. Regardless, the two sides felt like it was time to move on. With Dante Fowler, the Falcons have a player who has tallied 27.5 sacks in four seasons – an average of about 7 sacks (6.875 to be exact) per season. Of course, Fowler's breakout season came last year when he registered 11.5 sacks in 2019. The Falcons are obviously hoping to get more of that kind of production from Fowler moving forward. We're about to find out.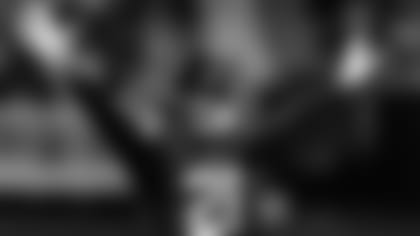 Sonny from Cordele, GA
I just want to say that I am a huge fan. My questions have been featured here twice, hoping for a third time. Anyway, I've been looking at our free agency moves and mock drafts, and most of them have us taking an edge rusher. I disagree with using our first-round pick on an edge rusher, because Dante Fowler fills that need for us. Maybe, we use our later-round picks to get a diamond in the rough edge rusher. Or we could package our picks to move up, or trade down to stockpile picks. But if we don't trade, I think we should pick a cornerback. The only cornerback that I feel like has star potential on our team is Isaiah Oliver. Do you know anyone we should pick? Also, please stay safe from the coronavirus.
Matt: Thanks for the kind words and, yes, I'm doing my best to stay healthy – and keep my family healthy as well. I hope you're doing the same. When it comes to the No. 16 pick, the Falcons are certainly in a better position to take the best available player (best being defined as the player rated highest on their draft board at the time) following some of their recent moves in free agency. That said, you can never have enough good pass rushers. I can still see them taking an edge rusher there. However, with the loss of Desmond Trufant in free agency, cornerback certainly has to be priority at the moment. Same goes for linebacker. Will the Falcons now opt to slide down a few spots and pick up an additional pick if it means they can still land a player they covet at any of those positions? Maybe. Stay tuned.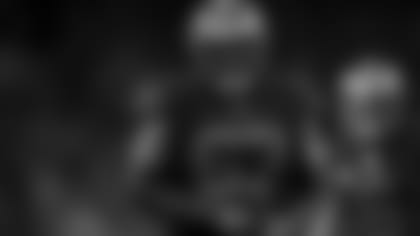 Ronald from Port Orange, FL
OK, what are your thoughts on the Falcons free agency so far? I guess I'm asking mostly about Justin McCray. If you get a running back like Todd Gurley, your offensive line will have to open some running lanes for him. Will Justin be able to help in that? And I would love to hear your thoughts on the other players we signed.
Matt: Right now, all we can do is go by the reports officially, Ronald, when it comes to Justin McCray agreeing to terms. But let's say it happens and he's brought into the fold to compete at left guard with James Carpenter, Jamon Brown and Matt Gono. At 6-foot-3 and 317 pounds, McCray has nice size. He also has experience, playing in 40 games with 17 starts over his four-year career. Time will tell when it comes to that left guard spot though. It's certainly an issue. Let's not forget that the line as a whole surrendered 50 sacks in 2019 and the running game wasn't effective on a consistent basis. My point is, it'll take more than just bringing McCray into the fold to fix it. That group must stay healthy and play better in 2020. As far as the other players the Falcons have signed go, I like the trade for Hayden Hurst. Anytime you can get a proven starter with a draft pick (in this case a second-round pick), I think that's a win. Hurst is a good player and I think he'll continue to improve playing in this offense with Matt Ryan tossing him the rock. I liked him coming out of college and there's a reason why he was a first-round pick (25th overall in 2018) – he's got talent. As far as Dante Fowler goes, you can see what I wrote above. The Falcons desperately need pass rushers and he's coming off a very nice 2019 campaign. Right now the biggest thing with Fowler is consistent production – and the Falcons are hoping to see much more of the 2019 version. There's not much dislike with the Todd Gurley signing, either. I think the Falcons were smart to sign him to a one-year deal. Even though Gurley's production dropped off significantly in 2019, he still generated 1,064 yards of total offense and scored 14 touchdowns (on the ground and receiving). Maybe a change of scenery – not to mention playing with Matt Ryan, Julio Jones, Calvin Ridley and Hayden Hurst – will help make him an even more dangerous option. Stay tuned.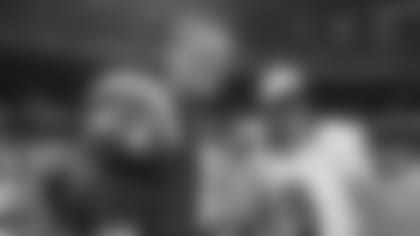 Jerry from Hinesville, GA
Beek, though the draft is still important, I think a little pressure to hit homeruns has diminished. With the holes we filled in free agency, it makes more sense now to move down in the first round and pick up more picks (possibly move down twice in the first round). This would get us more second-round and third-round picks. Which, in turn, saves us salary cap money. I'm almost positive we go with an offensive lineman with the first pick (preferably a mauler). I'm really proud of TD and DQ for finally making a newsworthy splash in free agency. What do you think?
Matt: Jerry, I think the moves they've made have helped fill some gaping holes. As I noted above, I still could see the Falcons taking a difference-maker along the defensive line. You can't have enough of those kind of guys – and it's an area the Falcons sorely need to improve in. To your point, the offensive line is still a work in progress (especially at left guard). Right now, however, cornerback and linebacker have to be priorities. If they don't land an edge rusher with their first pick (at 16 or if they move down), I think they'll go after a cornerback. With Drew Brees, Tom Brady and whoever ends up behind center in Carolina, you're going to need some good cornerback play in order to contend in the NFC South.
Bird Noises: Jeff Ulbrich's unlikely path to the NFL
Jeff Ulbrich talks about growing up in California, how he almost left football for good, playing for the 49ers and what it will take for the Falcons to win in 2020. MAILBAG
Do you have a question about the Falcons that you want answered? Ask a question here and it could be posted on AtlantaFalcons.com.
Go ahead, ask the Beek
Do you have a question about the Atlanta Falcons (or anything football-related) you'd like to ask Matt Tabeek? If so, hit the link. Please remember to include your home state (or country if you live outside the U.S.). Thanks for reading SFTB! 2020 Falcons Tickets
See the Falcons battle divisional foes along with the Bears, Lions, Broncos, Raiders, & Seahawks at the best venue in sports.