I know, I know … where the heck has SFTB been lately? I've been a little under the weather as of late, but the important thing is I'm back and my inbox is loaded with questions. With Senior Bowl and NFL combine in the books, all of the Falcons' focus right now is on free agency and the NFL Draft. And you, as noted, have plenty of questions and comments about all of it and more. So, let's get to them now. Just remember that all opinions here are mine unless otherwise noted.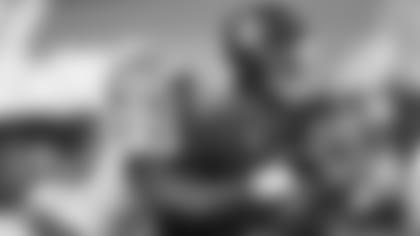 Dan from Tucker, GA
Why Beek, why? Chaisson with our pick at 16? So explosive and dangerous off the edge that he has less than 10 career sacks in three seasons against college tackles. Explain what you see that makes him better than his stats? I know he is versatile, but do we need another player that is good at a few things but master of none?
Matt: Ah, you're referring to my most recent mock draft (or maybe it was my first one on Feb. 5). Here is why, Dan. The first thing you need to do is keep in mind that K'Lavon Chaisson is only 20 years old and he basically missed the entire 2018 season. My point is, don't get caught up on the career numbers because the sample size is a small(er) one. Chaisson a budding star and I think his best football is in front of him. He's 6-foot-3 and 254 pounds, which is on the lighter side but, he gets up the in a blink of an eye and also plays the run well because he understands leverage and how to use his body. Speaking of which, if you watch Chaisson play or any of his tape, he's all over the place. Why is that good? Take a look at some of these offenses and the quarterbacks behind center and tell me why you wouldn't want an edge rusher who can also chase down quarterbacks when they get into open space. Another reason why you should be ecstatic if the Falcons picked him is because Chaisson is a natural leader who isn't afraid to tell his teammates what time it is, even at his young age. Think of some of the great defenses in NFL history and what comes to mind? The Steel Curtain had Jack Lambert. Doomsday had Randy White and Harvey Martin. Those scary Giants teams in the 1980s had Lawrence Taylor. The Bears had Mike Singletary. The Ravens had Ray Lewis. And I could go on. My point is, you need leaders. The Falcons could use a guy like that, in my opinion. Now, as a bonus, watch Chaisson rally his teammates during the CFB playoffs below:
Matt from Atlanta, GA
What's up, Beek! It's time to make some drastic moves. We need a dominant defensive line so that we can hide our speedy undersized linebackers. We need a stud beside Grady Jarrett to keep the guards off of our linebackers so they can fill the holes, scrape, and run sideline to sideline. That's what we need to make our defense better. I also hope we don't out-think ourselves in this draft if we go defense first (cough, Neal … cough, Takk). Both were not worthy of a first-round pick. Takk's pick was a panicked desperate whiff just because we felt like we had to draft a pass rusher. I had no idea why the Neal pick was made with all the talent that was available after that pick. This year can we just go with the best player available and not the most pressing need? We draft like a desperate team.
Matt: Strong name, by the way. I'm a big believer in taking the best available player vs. drafting a position, Matt. That said, I expect there to be some very good players on the board when the Falcons pick at No. 16 (should they stay put). It's no secret that the Falcons need to address their pass rush – they simply need more production out if that position. That's why I think it'll be a win-win situation for the Falcons come April. I think they'll likely be able to address a position of need and take the best player available. Some teams head into the offseason and overreact while others are a bit overconfident or mistakenly think too highly of what they have. It's really important to have an honest assessment of your roster and depth – and I think following back-to-back 7-9 seasons the Falcons are doing just that.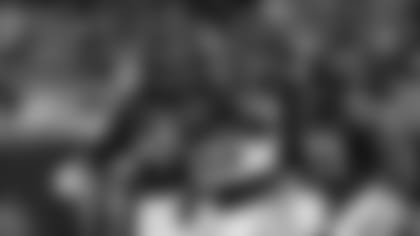 Willie from Arden, NC
Every draft year we are talking about draft picks, and we end up talking about the same thing every year. What we need is someone who can identify excellent talent and draft the right players. We also need someone to know how design better play calling.
Matt: What's your definition of excellent players, Willie? Players who end up starting and contributing? Pro Bowlers? We all know that there are going to be hits and misses in the draft – for every single team. That said, if you look at only the players the Falcons have drafted in the last five years, there have been plenty of hits. Here are 15 right off the top of my head that have turned out to be pretty decent picks (listed alphabetically):
As far as play-calling goes, I don't think that's the been the real issue, at least with the offense. I think it starts with the play in the trenches – protecting the quarterback and opening up running lanes.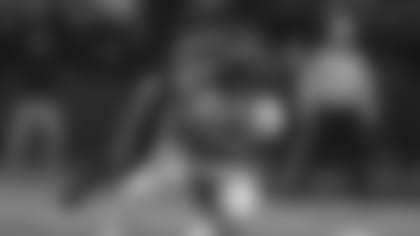 Dylan of Rockford, IL
Rumors have us addressing our LG need with Matt Gono, Jamon Brown, James Carpenter ... do you see us addressing CB, OLB, and edge rusher only in the draft? I also see a potential of Jarran Reed to hit FA, any chance the falcons could go after him to pair with Grady Jarrett on the interior D-Line? Thanks!
Matt: Hey, Dylan. Well, it's not really a rumor. If you read Will McFadden's story about it on March 5, the Falcons currently view left guard competition as a three-man race between the three players you mentioned above – Jamon Brown, James Carpenter and Matt Gono. The Falcons look at free agency and the draft as one player acquisition process. Meaning, whatever they do or don't address in free agency will affect what they do in the draft. That depends on the market and talent level in each. Now that we got that out of the way, yes, I see the Falcons adding an edge rusher, cornerbacks (yes, plural), linebackers (again, plural) in the draft or possibly in free agency. I also see them adding an offensive lineman (or two) and a running back. I do not think they will be big spenders in free agency. And remember, following the draft and once teams get into camp, there is another player acquisition period as teams are forced to make tough roster decisions due to draft picks and the salary cap. Some good players tend to hit the open market during that time as well.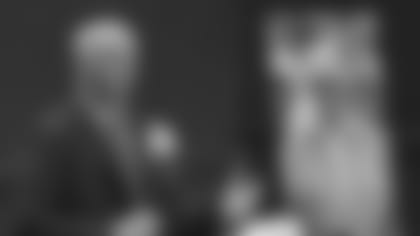 Mack from Woodland, CA
Hi Matt ... love this site, thanks for great insight on the Falcons. I've been a Falcon fan since the late '60s and hopefully will see them win a Super Bowl before I die ... Anyway, my question is, since this is a do-or-die year for coach and GM, if the team underperforms and they are let go (as assumed), do you think Rich McKay will take over the GM role once again? It appears to me Mr. Blank still has a lot of confidence in his football acumen. Your thoughts, my friend? Thanks again for all the great info from your website.
Matt: Hey, Mack. If there's one thing I've learned in all my years in the media from newspapers to CBS Sports, it's that you never say never to anything, especially when it comes to the NFL. That said, I'm a huge fan of Rich McKay. And I've known him and followed his career for quite some time. I'm not sure I ever shared this, but I was once an intern for the Tampa Bay Buccaneers back during their 1995 training camp when I was in grad school – the late (and great) Sam Wyche was still the coach and Rich McKay was the general manager. It was also the last season of the creamsicle uniforms, but I digress. I can't speak for Rich, but I know he loves his job and everything he's doing right now as president of the Falcons. And don't forget he's also the chairman for the NFL's competition committee. I think he's going to be a major asset for Thomas Dimitroff and Dan Quinn this season and moving forward, too. This is just my opinion, but I don't see Rich becoming a GM again.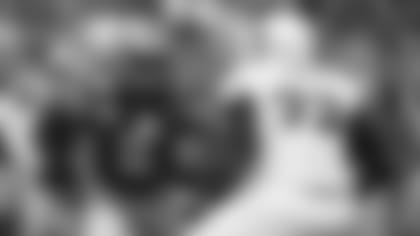 Matt from Rome, GA
How likely is it that the Falcons will trade with Redskins just to get Chase Young? As a fan, I would love to see him rush the QB with Grady Jarrett and Takk McKinley, just don't know if it's even possible. Thanks, Beek and Rise Up!!!
Matt: Again, strong name. I'll be honest here (and I always am), I don't think that scenario is very likely at all. The Falcons have several needs heading into free agency and the NFL Draft. They don't have a ton of room cap-wise and have seven draft picks at the moment. I think they'll need every cent and every pick – and they'd better spend wisely and hit some home runs when it comes to those draft selections. Look, I know how good Chase Young is – he's super talented. But there are some other very good players in this draft class, ones that could help the Falcons in a big way. I think there will be some very good players still on the board at 16, too. MAILBAG
Do you have a question about the Falcons that you want answered? Ask a question here and it could be posted on AtlantaFalcons.com.
Go ahead, ask the Beek
Do you have a question about the Atlanta Falcons (or anything football-related) you'd like to ask Matt Tabeek? If so, hit the link. Please remember to include your home state (or country if you live outside the U.S.). Thanks for reading SFTB!