And the countdown to kickoff continues here at Straight from the Beek: We're down to 121 days until that season-opening home game against the Seattle Seahawks. I can't wait. But we all know that a lot is going to unfold between now and then – and you've got PLENTY of questions. So, let's get to them now. Just remember that all opinions here are mine unless noted otherwise.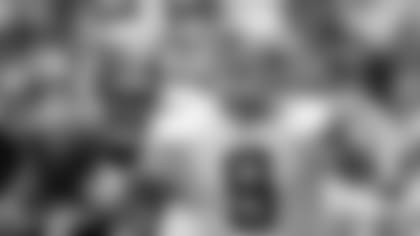 Andrew from Monrovia, MD
Long-time reader, first-time question. The Falcons are the proud owners of the hardest schedule in 2020 (as you've noted) including two unanimous hall of fame QBs in Brady and Brees. My question is, not counting a SB ring, which is always the goal, what would the minimum be for a successful 2020 campaign? Better than last year? A playoff berth? Division champs? Love the column. Rise up!
Matt: Without question, the Falcons must earn a playoff spot this year or the season will be undoubtedly be considered unsuccessful, Andrew. Now, there are some scenarios where even that might be considered unsuccessful, but those are really extreme cases … I can't help but think of the 2007 and 2016 Dallas Cowboys teams. In both instances, those Cowboys teams finished the year with 13-3 records only to be bounced in the first round as the NFC's No. 1 seed. Ouch. That's never a good thing for the fans, players and coaches of those teams as they're left to wonder "what could have been." But as far as the 2020 Falcons are concerned, it's the playoffs or bust, Andrew. And don't just take my word for it.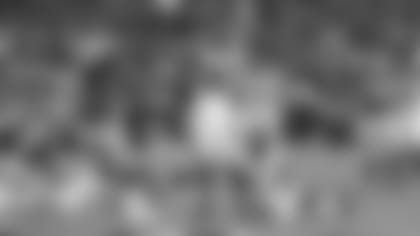 Calvin from Gainesville, GA
I've maybe hit you up one or two times, Beek, but anyway, I've just recently seen the Falcons – or like me and my brothers refer to them as the Birds – 2020 schedule, and it's no cakewalk. I'm still buzzing from how we finished the second half of the season, especially on the defensive side of the ball. So, my question is, what kind of season do you see from the Birds? Falcons fan from their beginning!
Matt: It's way too early to be making predictions on records right now, Calvin. The Falcons haven't even put the pads on or played a single preseason game yet. But it's worth looking at it this way … so, the Falcons finished 7-9 last season. Considering who they lost in free agency and who they've added during the offseason (so far), is the roster more talented now than it was at the conclusion of the 2019 season? It doesn't necessarily mean it's a better team, because teams are made right now – during the offseason, preseason and through the ups and down of a regular season. If they stay healthy, which is always a big if, are they capable of winning more than seven games in 2020? Eight? Nine? Ten? More? There are games on that schedule right now that, looking where they fall and who they are against, would not surprise me if the Falcons lost. But there are a lot of games I can see them winning, too. Ask me after the preseason and I'll give you a prediction.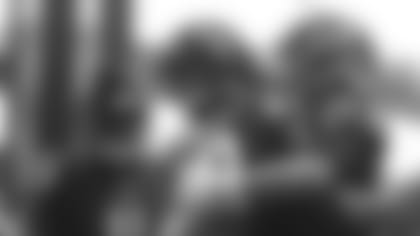 Aaron from Lloydminster in Alberta, Canada
Hey Beek. Appreciate your articles and I'm just curious to pick your brain on our receiving group. I do like Hurst and obviously Julio and Ridley are Julio and Ridley. Up here in Canada they've been consistently ranked in the bottom half (16-20 range) as a receiving core. Is it really that dire comparatively to the rest of the league? Is this a position you figure will need to be addressed in the near future? I've genuinely believed we have a top-five core but maybe I'm missing the boat? Cheers.
Matt: I'm not sure where you're reading this (send me links or at least reference the media outlets), but I don't know how the Falcons receivers could be ranked in the bottom half of any list right now, Aaron. If you're talking about grouping receivers and tight ends together, something you don't see a whole lot of when it comes to lists and rankings, even that is a bit of a surprise to me. While there are not a whole lot of lists out there right now heading into the 2020 season, I did find this list ranking NFL receivers from John Owning of the Dallas Morning News. Not surprisingly, Owning lists Julio Jones at No. 1. I found a list "Ranking all 32 NFL receiving corps from worst to best" on the TheScore.com and, yes, they ranked the Falcons at No. 17 and commented: "The Falcons saw Austin Hooper walk in free agency and downgraded when they acquired Hurst to replace him. Atlanta has also lost depth at wide receiver over the last couple of years, leaving Jones and Ridley to shoulder most of the load." For what it's worth, I did find a list ranking the best receiving groups in the NFL prior to the 2019 season and, not surprisingly, the Falcons were listed No. 1. Yes, it's SB Nation, which isn't as highly regarded as some other media outlets, and it's pre-2019 season (with Mohamed Sanu), but the fact that Atlanta was No. 1 is still somewhat notable. Why? You're never as good or as bad as they say you are, folks. The Falcons may not have the No. 1 group in the NFL, but they still have two of the best receivers in the league and a pretty good tight with a high ceiling. We all know that the Falcons MUST be more balanced on offense. They must run the ball better. And they must protect Matt Ryan better – and not surrender 50 sacks again like last year. So if it means giving up some talent in one area to add more in another, I'm fine with that. The Falcons acquired Hayden Hurst with the No. 2 pick they traded Sanu for and that was smart. The drafted Matt Hennessy, and that was smart. They signed Todd Gurley to a one-year prove-it deal. And that was smart, too, I think. I like what they're doing and I hope it pays off in the long run now. Stay tuned.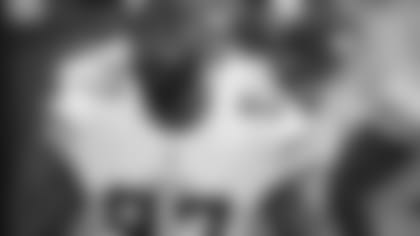 Calum from Newnan, GA
Hello again, Beek, I hope you have recovered well and are staying safe with family! I'm honestly wondering what the Falcons can do during the rest of free agency, and why they're not doing much. If we can't get a big-name player like Jadeveon Clowney, why shouldn't we try to go for OG Larry Warford, OT Jason Peters, CB Logan Ryan, DE Everson Griffin, OLB Clay Matthews, or DE Markus Golden? I understand we are really tight on cap space, and we still need to sign our rookies, but is there any way we can free some money to fill our holes on offense and defense? Also, I believe we will go 10-6 this year, splitting the Saints and the Bucs series, but would that be enough to get us into the playoffs, or will we fall short? Is my prediction right, will we do better, or will we do worse? Thanks!
Matt: Hey there. Thanks, I'm feeling better every single day, Calum. Appreciate you asking! Just because you're not reading it on the rumor-laced message boards or seeing reports out there on Twitter doesn't mean the Falcons haven't at least kicked the tires on some players or reached out to their representatives to see what sort of interest might be out there. Don't assume, is what I'm getting at. Yes, the salary cap is a huge factor for every single team. If it was not, teams would hoard players – and there would be no competitive balance or parity. And that's not a good thing for the Green Bays and Pittsburghs or Buffalos of the world, is it? Of course not. The other part – and this is a big one – is team fit. You know, culture and chemistry. Some guys just don't fit or have off-field issues. That's not good. And just because you don't see what goes on inside a locker room or in meeting rooms, doesn't mean it doesn't exist or isn't a problem for some teams. Because it is. And Dan Quinn and Thomas Dimitroff are really big on bringing in guys who fit and buy in to the culture they've established here. As far as your predictions go, see what I wrote above. I'm not ready to make any right now. There's whole lot that must (and will) happen in the next 121 days until the season kicks off.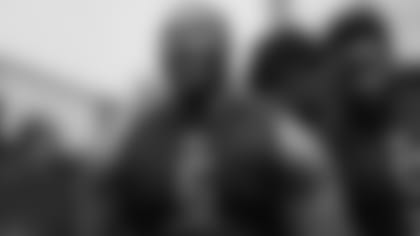 James from Fort Hood, TX
Hello to you, the legendary Beek. I am very excited this year. I have the same exact feeling when we drafted Beasley and Coleman. Funny, I knew we were going to the bowl eventually. My prediction at the moment, if everyone stays healthy, will be 11-5 not to jinx myself. My breakout player and prediction will be Mykal Walker. He will lead in tackles. I am from Marietta and stationed at Fort Hood, Texas. I just left December. I was a seat holder and loved every moment; wish I could be at the Falcons and Cowgirls, lol, in Week 2. But enough about me. I was wanting to ask, now that we have new jerseys, as I've always claimed when a team receives new jerseys, it's a morale booster and teams tend to play better. What do you think our record will be? Also, who will be your breakout player?
Matt: Haha! Legendary, eh? I'll be sure to forward your note to my supervisor before my next performance review. Well, I've made it pretty clear (above) that I'm not going to be making any record predictions right now, at least not until August, James. I want to see how this roster (and some other teams) comes together first. But as far as a breakout player goes, hmmm. Keep an eye on Marlon Davidson. I think he has an opportunity to make a big impact lined up alongside Gardy Jarrett and a defensive front that also includes Dante Fowler and Takk McKinley. Should be fun to watch this guy play and how his fiery personality rubs off on his teammates. MAILBAG
Do you have a question about the Falcons that you want answered? Ask a question here and it could be posted on AtlantaFalcons.com.
Go ahead, ask the Beek
Do you have a question about the Atlanta Falcons (or anything football-related) you'd like to ask Matt Tabeek? If so, hit the link. Please remember to include your home state (or country if you live outside the U.S.). Thanks for reading SFTB!