We're at 75 days and counting until the Falcons kick off the regular season against the Seattle Seahawks. The official start of training camp? Well, that's just 28 days from now. Football is coming, folks. Unless, of course, something unforeseen occurs. In the meantime, you've got plenty of questions, so let's get to them now. Just remember that all opinions here are mine unless noted otherwise.
Jovan from Atlanta, GA
Hey Beek, big fan. If the Falcons go back to smashmouth football like when they had Jamal Anderson … playoffs, perhaps Super Bowl.
Matt: Well, that was right to the point, Jovan. The Falcons certainly have a capable running back in Todd Gurley, but it will all come down to the offensive line, folks. You want an offense that can impose its will on a defense? Well, those teams can run at will; they can jam the ball down the throats of an opposing defense and, over the course of a game, break their will. Eventually they'll quit or just end up too exhausted and beaten down. It all starts up front. It's a mentality as much as it is execution and proper technique. And if you can run, that opens up the play-action passing game and deep shots downfield. Everyone gets enamored with the long ball, but it all starts with the ability to run, to block, to pass protect. The Falcons surrendered 50 sacks last year. Not great, Bob. They also didn't run the ball effectively on a consistent basis. When that happens, the offense usually ends up in more third-and-long situations. Sure, you get more passing yards, but you're also not sustaining drives and putting the defense back out on the field. I say this over and over and over … give me an offense that can run the ball and a stingy, play-making defense and I'll show you a playoff-caliber team. Every single time.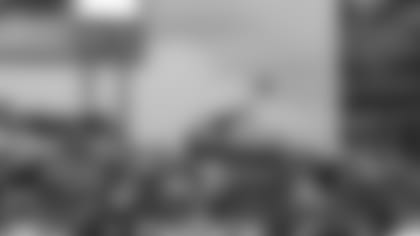 Keaton from Salt Lake City, UT
I have been reading your stuff for a while and love your insight! So, I have been hearing all this buzz about how the Bucs are Super Bowl contenders, because of the moves they made but no is talking about the Falcons. I understand they got Brady and Gronk and two great WRs, but you can't just blame Winston for their record, and I know they had a great finish but so did the Falcons!! And we upgraded at tons of positions, even if Gurley is just as good as he was last year, that adds a solid running game to our offense. I personally think he is gonna rebound this year to his elite potential. So, I guess my question is, why is there so much hype around the Bucs and not the Falcons? Also, is everyone just gonna ignore the fact that Brady was pretty average last year?
Matt: I understand your frustrations a bit, Keaton, but all of the hype surrounding Tom Brady and the Buccaneers is not surprising at all when you stop and really thinking about it. The fact that Brady left the New England Patriots was huge news in itself. No matter where he landed, it was going to command a ton of headlines – and it has. Throw in a reunion with the colorful Rob Gronkowski and, well, that's life under the big top in Tampa these days. And regardless of how you feel about Brady, the man has played in nine Super Bowls, won six of them and was named Super Bowl MVP four times – he is the only player to accomplish that. So, yeah, he's a big deal on the history of this game, like it or not. Now, go back and look at the final scores of the Bucs' games in 2019. They lost a handful of some very close games and that was with a quarterback who tossed an NFL record 30 interceptions. That's a mind-boggling number. The Bucs had one of the best run defenses in the league in 2019, and they've got a nice mix of young and proven players on that defense. On offense, they have fantastic weapons in the passing game. The issue for them has been the run game and their offensive line. If they can give Brady time, I think they'll be a tough out. Yes, the Falcons are flying (somewhat) under the radar in the NFC South behind the Saints (who won 13 games last year) and the aforementioned Bucs. Let's face it, the Falcons are coming off back-to-back 7-9 seasons and since the loss Super Bowl LI, Atlanta's regular-season record is 24-24. Naturally, a lot of people in the media are taking the "I'll believe it when I see it" approach with the Falcons. And you can't blame them. I do agree with you that the Falcons have improved in some key areas this offseason. Now they must put it all together and go execute, one game at a time. They can't afford any slow starts this season, either.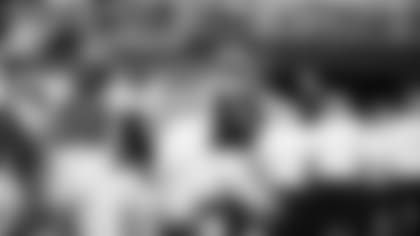 Will from Appling, GA
Hey Beek! I saw the question about moving Neal to outside linebacker. While I get it, he's definitely a safety through and through. I think he can step up and be a difference-maker in a younger second if healthy. Do you see us playing more three safety sets since Ricardo Allen, Damontae Kazee, and Keanu Neal have proven to be starters? I actually think if anyone were to play a hybrid role it would be Allen in a similar fashion as the way they used him at the end last year. Thoughts?
Matt: I've been asked a lot of questions recently about Keanu Neal, and the one thing I keep reiterating to readers is this: just give me a healthy Neal for all 16 regular-season games. That's it. The rest will take care of itself. If Neal is back at 100 percent, it will certainly give the Falcons more options when it comes to different personnel packages. I do expect the Falcons to employ a good amount of nickel (4-2-5) this season. Of course, that all depends on who they're playing and matchups. Football is all about the matchups (we went over that on Monday). Can I see Keanu Neal lined up closer to the line of scrimmage at times? Sure, he's done it in the past. Do I see him making the move to linebacker? No, but they'll move him around.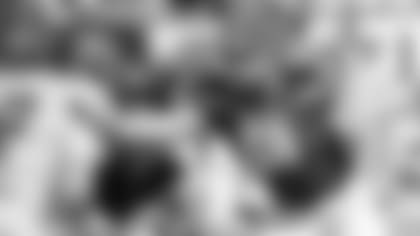 Jerry from Hinesville, GA
Hey Beek! Where is all the Keanu Neal hype coming from? People are acting like he's Ronnie Lott. Hate to be a party pooper, but he has been average at best since we picked him in the first round. (I'm still mad about that pick.) The season he was average was the year Vic Beasley led the league in sacks. Heck Beek, me or you could have been average at safety that year. (Well, at least I could have. LOL) You are right about one thing, we need help in our secondary, bad. Oliver - underachiever, Terrell - rookie, Neal - inconsistent, liability in mid- to deep-coverage, injury-prone, Allen - always a step late or too slow. I also disagree with you on the guard situation. The answer to left guard is not on the roster. None of the guys have stood out, this is why we are still having this conversation.
Matt: Wow, Jerry is bringing it this morning. Let's address your comments about Keanu Neal first. When healthy, I think Neal is a big hitter and can be a difference-maker back there, Jerry. Coaches can move him around, play him closer to the line of scrimmage. He can run with running backs, cover tight ends and can also take on pulling guards. He's not an interception machine by any means but he does have a knack for forcing fumbles. The problem has been the back-to-back season-ending injuries. Right now, Neal just needs to get healthy and stay healthy. If he can do that, I'm sure you'll back off on your criticism some, Jerry. Moving on, I do think the corners are young, talented, thin on experience and depth. I think the Falcons should add some proven veteran depth there who can push for playing time or come in and start. I've said that all offseason long. I think both Isaiah Oliver and Kendall Sheffield must show continued growth. And I'll agree with you on A.J. Terrell … he's an unproven rookie coming in with a lot of expectations after being picked in the first round. At left guard, keep a close eye on Matt Hennessy, Jerry. A number of teams coveted him and reportedly were trying to move up to draft him before the Falcons landed him. That spot will likely come down to Jamon Brown, James Carpenter or Hennessy. Let's hope someone steps up and runs with it.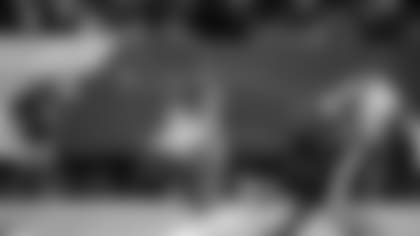 Mike from Atlanta, GA
What's the situation with Julio Jones's contract? Does his extension end after this season or next? I think he only signed a two- or three-year extension. Where are the Falcons with that?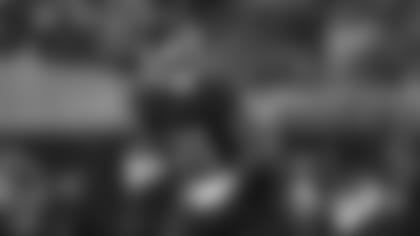 Adam from Liverpool, England
Hey Beek, hope you're well! Falcons fan from across the pond! My question is about our running backs. I like the addition of Todd Gurley (if he's healthy), but it's the other RBs on our roster that concern me. Go back to when we had Devonta Freeman and Tevin Coleman, both great RBs and look at other teams such as the Saints, Niners, etc., all have pretty good RBs to come in and help out. I don't think Ito Smith, Brian Hill or Qadree Ollison are up to the standard we need for a dangerous rotation! Any thoughts?
Matt: OK, let's look back at Devonta Freeman's last three seasons here in Atlanta. He rushed for 865 yards and seven touchdowns in 2017. Then in 2018, he played in just two games and rushed for only 68 yards and no touchdowns. Last year, Freeman rushed for 656 yards and a pair of scores. Let's look at Tevin Coleman's last three years (total rushing yards): 520 in 2016, 628 in 2017 and 800 in 2018. Those guys were, well, solid when healthy. You mentioned the 49ers, too. Well, they had a three-man rushing attack in 2019 with Raheem Mostert (772 yards, eight touchdowns), Matt Breida (623 yards, one touchdown) and Coleman (544 yards, six touchdowns). Those aren't eye-popping numbers until you combine them, which totals 1,939 rushing yards and 15 touchdowns. I've said it countless times and I'll continue to beat the aame drum folks: It all starts up front. The Falcons need people-movers in the trenches. They need to protect Matt Ryan better and they need to create running lanes – lots and lots of big holes so that Todd Gurley, Brian Hill, Ito Smith and Qadree Ollison can plow through them and gash teams for large chunks of yardage. I think the Falcons back are capable, Adam. But they need some daylight to run towards. MAILBAG
Do you have a question about the Falcons that you want answered? Ask a question here and it could be posted on AtlantaFalcons.com.
Go ahead, ask the Beek
Do you have a question about the Atlanta Falcons (or anything football-related) you'd like to ask Matt Tabeek? If so, hit the link. Please remember to include your home state (or country if you live outside the U.S.). Thanks for reading SFTB!
Hear those Bird Noises?
Be sure to check out Bird Noises, an Atlanta Falcons podcast about football ... and mostly everything else.