The Falcons veterans and rookies are participating in offseason virtual programs as the countdown to the regular season continues. We're 117 days away from that season-opening home game against the Seattle Seahawks and, so far, it appears everything is on track. But, as we all know with this pandemic, anything can change at any time. Meanwhile, you've got plenty of questions, so let's get to them now. Just remember that all opinions here are mine unless noted otherwise.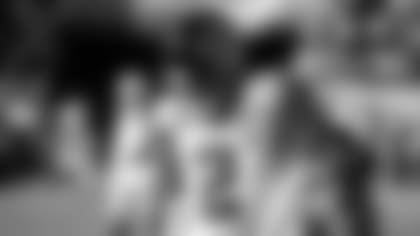 Billy from Douglas, GA
Straight from the Beek is where you get honest questions from real fans. I love it!! Coming to you from Douglas, Ga. Coffee County to be exact. If our Falcons go 1-7 first half of the season, do we tank the rest and draft the next breed of QBs (i.e., Justin Fields and Trevor Lawrence) or play it out followed by the contingency plan? The contingency plan, in my opinion, is blow it up starting with the head coach and TD. I honestly wholeheartedly believe it's either deep run in the playoffs or we hitting the reset button.
Matt: Falcons owner Arthur Blank has made it pretty clear: 7-9 is not the bar around here, and also said that he expects to see this team in the playoffs in 2020. "I think we definitely want to be a super-competitive team. Not just competitive but think at a high level," Blank said. "We want to find ourselves back in the playoffs this coming year. That would be my aspirations." So, to answer your question, that's the plan.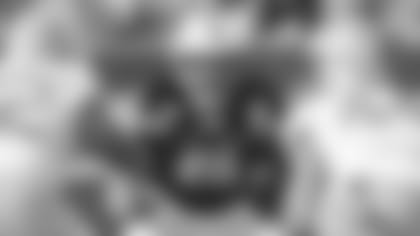 Johnnie from Clarks Summit, PA
What up BEEK? Hope all is well with you and your family. I'm not sure about this Arthur guy who wrote into you. I agree with everything you said. Look at the great Jessie "The Hammer" Tuggle, he played at Valdosta State College, yeah it wasn't a university yet. Tuggle was the heart and soul of our defense for many years. Being on a great college team doesn't mean you're going to shine in the NFL. Just ask the BOZ. Thanks for all you do and GO FALCONS!
Matt: Look, his argument didn't wash with me. That's his opinion, but I obviously disagreed. He also made it personal, but I ignored that part. His definition of "winning program" also seemed kind of loose to me, too. He said the Falcons "drafted one player from a winning program, A.J. Terrell from Clemson." The Falcons drafted six players in April, and here is how each player's team finished in 2019:
Clemson: 14-1
Auburn: 9-4
Temple: 8-5
Fresno State: 4-8
California: 8-5
Syracuse: 5-7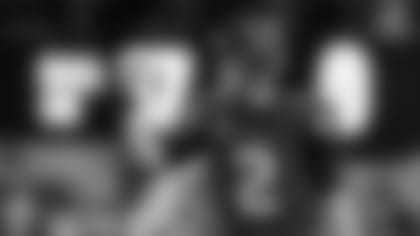 Seb from London, England
Hey Beek! Big fan from across the pond, gutted the dirty birds aren't coming over but health comes first. This season we seem to have a lot to prove. Lots of people were calling for Dan Quinn to be fired, fortunately he wasn't. Our first-round pick was called the "biggest reach." Gurley was cut and is returning home. And finally, Matt Ryan has constantly been under appreciated his whole career. Do you think all of this might help us overcome some teams who have more talent on paper? Just a thought. Love the column, best way to stay informed over here!
Matt: Hey, Seb. I know a lot of fans were looking forward to playing in London. Hopefully the Falcons will get another shot at it down the road. But you're right about that – health comes first. I know a lot of folks say they're bored and they're anxious to get sports back, but we must get a grip on this pandemic first. As of Monday, 89,407 people in the U.S. alone have died from COVID-19. As for your question, I think different things motivate players. These guys are professionals – elite athletes. They're self-motivated and so driven – they really don't rely on bad or negative press as a source of motivation. Do they at times? Sure. When another player or team provides so-called "bulletin board material"? Again, sure. But that sort of thing isn't going to be the tipping point or difference for this team. Talent, chemistry, health, coaching and some fortunate bounces (yes, you need some breaks here and there) is what will ultimately determine this team's fate.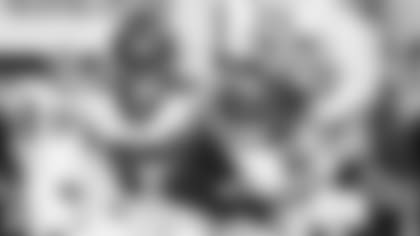 Carl from Ontario, Canada
Hi Beek, great job on answering all the questions. I really enjoy your responses. However, my question is regarding the pass rush. This in my opinion has been the Achilles heel of our Falcons, especially now with a certain QB in our division it has become more imperative to rush the passer. With the additions in FA and the anticipated "jump" with our younger players such as Takk and Cominsky, can we significantly improve to really be a threat to the NFC QBs?
Matt: You're right about the quarterbacks in the NFC South, Carl. You've got some good ones. And I think it's fair to say that all four of them are pocket-passers. Sure, they can run if they need to, but they don't scare you in that regard. They will, however, pick defenses apart if you give them any times whatsoever in the pocket. That's why it's imperative to get pressure on them – to collapse the pocket, get hands in their face, move them around, force them to throw on the run. At the same time, you need good cover corners who can blanket those receivers, even if it's for an extra second or two – that makes such a huge difference for those pass-rushers. So, to answer your question, the defense must work together because if there's no pass rush or guys are running free in the secondary, these quarterbacks are too good and they'll make you pay. Time will tell if Dante Fowler, Marlon Davidson, A.J. Terrell and the rest of this defense can come together and be an effective unit. I'm not going to sit here on May 19 and say, "Oh yeah, watch out, NFC South." A lot needs to happen in the next 117 days.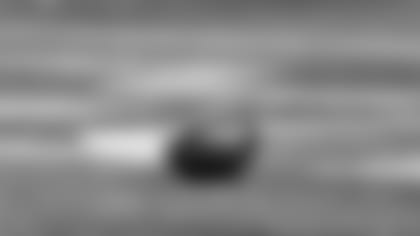 Scott from Dalton, GA
Hi Beek. I knew you were from New York so it would stand to reason you have family there. I'll be praying for your father. I knew you had been battling something, but I didn't know it was the covid-19 thing. I'll be praying for you as well. Everyone would love to see "business as usual." Maybe someday soon we will see something that resembles that. In the meantime, to borrow from a '60s civil rights slogan ... keep the faith baby, keep the faith.
Matt: And this is why I love you SFTB readers and Falcons fans. Anyone who says the Falcons have terrible fans will get an earful from me. Yes, I grew up in New York and New Jersey. My dad is in a hospital now in Somerset, N.J., and in ICU with COVID-19. I've beaten it, but I'm still not feeling like my old self. Not yet. I appreciate all of the prayers, kind words and messages … it means more than you guys know. And I will keep the faith, Scott. Appreciate it, brother.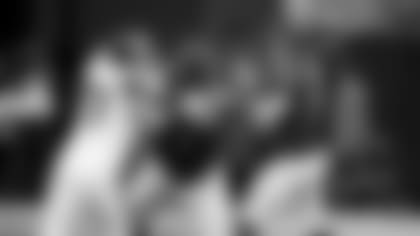 Willie from Jackson, GA
Hello. I was wondering if Matt Ryan should get hurt in the first game of the season, God forbid, who are we looking at to come in? We need another good quarterback.
Matt: Hey, Willie. First of all, let's think a little bit more positively and hope that scenario doesn't play out. But, in your defense, it's happened before. In fact, Matt Ryan got hurt last season and ended up missing a game (and that rarely has happened in his career). The Falcons have a capable backup in Matt Schaub and, as it stands right now, he'd be the guy to come in and lead the offense should Ryan go down. In one start last season, Schaub completed 39 of 52 passes (75 percent) for 460 yards, a touchdown and an interception. That's pretty good work. MAILBAG
Do you have a question about the Falcons that you want answered? Ask a question here and it could be posted on AtlantaFalcons.com.
Go ahead, ask the Beek
Do you have a question about the Atlanta Falcons (or anything football-related) you'd like to ask Matt Tabeek? If so, hit the link. Please remember to include your home state (or country if you live outside the U.S.). Thanks for reading SFTB!