The countdown to the regular season continues, and we're down to 118 days. If you follow me on Twitter, you've probably noticed that I tweet the countdown with a picture of the day every morning (see below). Hey, if anything, it's positive thinking.
In the meantime, you've got plenty of questions about the Falcons, so let's get to them now. Just remember that all opinions here are mine unless noted otherwise.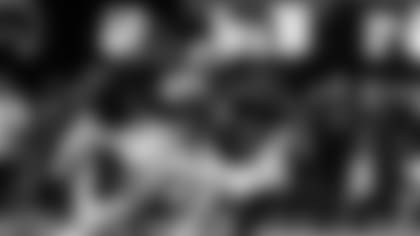 Jonathan from New Castle, PA
I only got one question, Beek. I just want to know why everybody is Always saying WE have the toughest schedule. If you look the Tampa Bay Buccaneers, the New Orleans Saints and the Carolina Panthers, they all play the same teams. So wouldn't that mean the NFC South has the toughest schedule? So that should end one question. Now I can stop hearing everyone say that our Falcons have the toughest schedule, so thank you.
Matt: Jonathan, the strength of schedule list is based on the combined winning percentage of each team's opponents from the prior season. And while the Falcons, Bucs, Panthers and Saints have many common opponents, there are some differences because of where each ended up record-wise (and standings in the NFC South). Here is each team's opponents' combined 2019 winning percentage (different opponents):
Falcons: .525 (Seahawks, Cowboys)
Buccaneers: .502 (Rams, Giants)
Panthers: .500 (Cardinals, Redskins)
Saints: .490 (49ers, Eagles)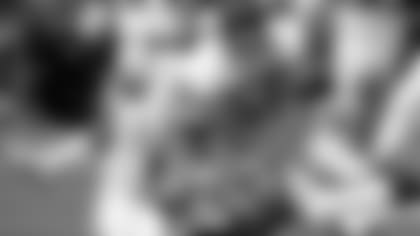 Arthur from Decatur, GA
Hey Beek we drafted one player from a winning program, A.J. Terrell from Clemson. Why didn't we draft our defensive tackle from Alabama or Oklahoma? Why not a center from LSU? Other than Terrell, what players we drafted from a winning program? Take Vick Beasley. The problem wasn't Vick, it was the coaches decision to play at left end. Beasley is a right defensive end. He had his best season when he's next to a great tackle. Look at the film. He wasn't a linebacker. All this cross training is bad for the players. Football should be simple. Make Matt Schaub your offensive coordinator. Dirks Koetter is not the answer. And why was Raheem Morris the wide receiver coach? Bad head coaching, and I like Quinn. I wanted him to stay. Thomas should have been fired and better Falcons writers instead of ones who want write just keep a job.
Matt: First of all, there have been tons of players from winning programs who have been busts in the NFL. I guess if you were a GM, you would never draft a player from Mississippi Valley State, Jackson State, Oklahoma State, Navy, North Carolina or even Pitt, I'm guessing. Am I right? That's too bad because you would have passed on guys like Jerry Rice, Walter Payton, Barry Sanders, Roger Staubach, Lawrence Taylor and Tony Dorsett. Heck, Jim Brown went to Syracuse. That program wouldn't have it cut it with you – then or now. Arthur, a lot of prospects from winning programs do indeed end up being selected year in and year out. Fourteen players from LSU were picked this year. And while some teams definitely factor in coaching, scheme, program and level of competition when it comes to evaluating a player, it ultimately comes down to the players themselves – their abilities, overall ceiling, health and what's between their ears. The number of wins a program accumulates doesn't determine an individual prospect's success in the NFL. That's not how it works. All you have to do is look at guys like JaMarcus Russell. You probably would have loved that pick, I'm guessing. Winning program, great stats. Never mind there was a receiver named Calvin Johnson from Georgia Tech and a running back named Marshawn Lynch from Cal available. But, again, Georgia Tech and Cal probably wouldn't cut it with you. For what it's worth, the Falcons' second pick was Marlon Davidson from Auburn. That's a pretty good program. But if you don't think so, I guess you would have passed over his teammate – Derrick Brown – as well. And I'm passing on the rest of questions. My work is done with the one.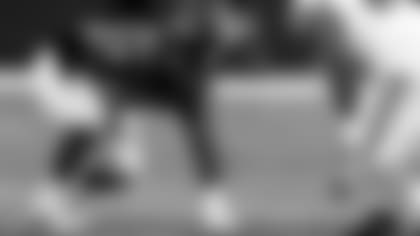 Darnell from Atlanta, GA
Hello Beek, long-time Dirty Bird fan here. My question is, do you see a drop off in Grady Jarrett's stats, I'm assuming because of he will be double- and triple-teamed, which should help Marlon Davidson out for big season? Can you give me your thoughts? Trying to pick your brain to settle an argument with an Aint's fan.
Matt: Darnell, start by looking at the players around Gray Jarrett, first. Gone are guys like Adrian Clayborn, Jack Crawford and Vic Beasley. And who have they added? Marlon Davidson, Dante Fowler and Charles Harris. They'll also have Steven Means back, who missed all of last year with an injury. Tyeler Davison and Allen Bailey will also be back. I think as long as Grady Jarrett stays healthy, he should put up comparable or even better numbers this season. A lot of it, too, will be determined on the back end of the defense and if the secondary can cover those receivers better (even a second or two makes a huge difference when it comes to the pass rush). I know that's a fairly general response, but it should help you with your friend.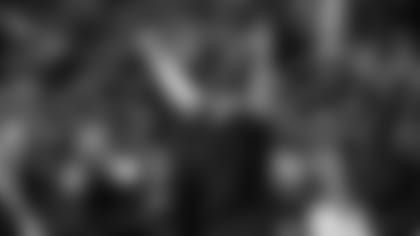 Travis from Villa Rica, GA
Hey Beek. Hypothetically speaking here. If our record at the end of the season is 9-7, and the Falcons somehow miss the playoffs, do you think that will be enough to keep TD and coach Quinn?
Matt: Falcons owner Arthur Blank made really clear back in December that 7-9 is not the standard and that he wants to see the team back in the playoffs this year. It's pretty clear what his expectations are for 2020. Now, a lot of weird things could happen for 9-7 to look halfway decent – I've seen it before. So I think it's best to just wait and see how this season plays out – and let's all hope it's a good one for the Falcons.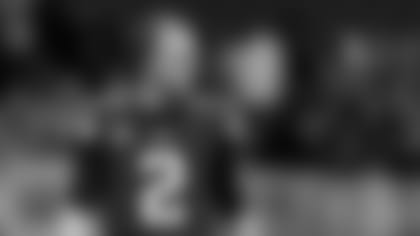 Sloane from Melbourne, Australia
G'day Beek, great to hear you are getting better all the time. Mark down June 11 in your calendar mate, for sports-starved people of the world, the AFL season is returning after being shut down due to Covid-19. SFTB fans can root for my team, Brisbane Lions and hopefully we will have a good season. Anyway, onto the NFL. I have been behind you 100 percent during fans discussions of drafting our next QB. It is not the right time for us, Matty Ice has years of good football left. Look to GB and see what drafting a new QB while the incumbent QB is still playing great football has done. I would hate to see the team unbalanced and second-guessing ourselves. I don't think we need to look to the future, while our present is so bright. Keep up the great work, I love what you do for the fans.
Matt: Thanks, Sloane. I used to work with a guy who was (and is) a huge AFL fan – he loves the Gold Coast Suns – and he tried to get me into it for a time. It drove him nuts for some reason that the team I ended up getting behind was the St. Kilda Saints. I liked the black and red (go figure), the logo, and my high school's nickname was the Saints (we were green and white, not old gold and black). Anyway, I hope they bring back the league carefully and there is no spike in virus cases, Sloane. That's what matters most. If one person is exposed and gets sick, it's not worth it in my opinion. I say that only because I went through it and still feel some of the effects of it in my chest. My father is battling it, too, so it's personal. Be safe and go Lions. As far as your comments regarding the quarterback situation goes, I'm sure the Falcons have a long-term plan with quarterback, but they are in a very good hands now with Matt Ryan, who is still playing a high level. You brought up the Packers … well, don't forget that they drafted Aaron Rodgers while Brett Favre was still playing really well. They lucked out, for sure, when they traded for Favre (from the Falcons!) and Rodgers fell to them in the draft. One is a Hall of Famer and the other will end up in Canton. Not too bad. I think Matt Ryan will be a Hall of Famer, too, eventually. And at some point – maybe three, four, five or six seasons from now – the Falcons will begin to look at life after Ryan. But it definitely isn't now. MAILBAG
Do you have a question about the Falcons that you want answered? Ask a question here and it could be posted on AtlantaFalcons.com.
Go ahead, ask the Beek
Do you have a question about the Atlanta Falcons (or anything football-related) you'd like to ask Matt Tabeek? If so, hit the link. Please remember to include your home state (or country if you live outside the U.S.). Thanks for reading SFTB!