Now that most of the free agent moves have been made, the draft is over and the schedules have been released, it feels like the offseason can officially begin. At least that's how I look at it. There's really nothing else to look forward to until the start of training camp. Sure, there will be some minicamps, but that's just guys running around in shorts and playing against air. Translation: You can't tell much about a player until the pads come on and the hitting starts. Until then, you've got plenty of questions, so let's get to them now. Just remember that all opinions here are mine unless noted otherwise.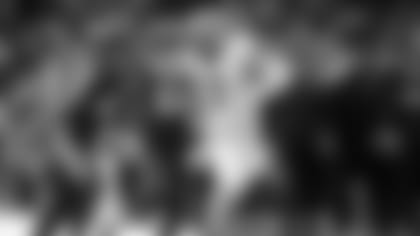 Kevin from Conyers, GA
Good afternoon Matt, it's been awhile. There's been a lot of talk about going after Cam Newton. I agree with you, he's not a fit for us. Jameis Winston, on the other hand, potentially could have been a perfect fit for us!!! The Saints signing him for roughly a million bucks may go down as the greatest free agent pick-up ever. He's now certainly the premier NFL backup (yes, I've considered Andy Dalton.) I respect Drew Brees but no one in the NFC South struck fear in my heart like Jameis did and I wish we had him! What's your opinion Matt? Please, please, please tell me we made an attempt to get him! I hate to sing the praises of the Saints and Sean Peyton but in my opinion, this is another reason that they're consistent top and we're eating they're dust.
Matt: Jameis Winston is "the greatest free agent pick-up ever"? The guy who tossed 30 interceptions in 2019? That guy? I'd say Kurt Warner worked out for the Rams and Nick Foles did OK with Philly, as far as backup QB free-agent signings go, Kevin. Winston has a long way to go before he earns that moniker. And you are totally overlooking the fact that the Saints dished out a two-year, $21 million contract to Taysom Hill, with $16 million in guaranteed money. That deal means Hill is signed through 2021 and will likely avoid having to use the franchise tag on him next season. And you want to talk about Winston? The Falcons are set at quarterback for 2020 and the foreseeable future with Matt Ryan. And let's not forget how durable Ryan has been throughout his career, something Falcons seem to take for granted when they conveniently want to argue about the importance of the backup QB. For now they are also set at backup with Matt Schaub, who completed 39 of 52 passes (75 percent) for 460 yards, a touchdown and an interception in his lone start last year.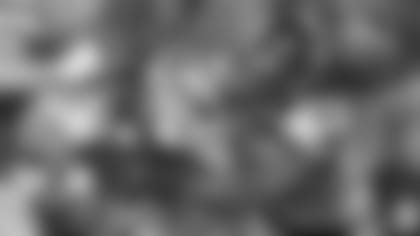 Jerry from Hinesville, GA
Hey Friend. Are we out of the Clowney sweepstakes? I know we don't have a whole lot of cap space, so I was just wondering. I'm sure the chances are slim and absolutely hilarious! Boy, just think if did though. It would send Falcon Nation and Beek Nation into a frenzy! My next question is who do you think will have the best chance to make the All-Rookie Team this season?
Matt: Jerry, it's always good to hear from you. Look, you never know how these things are going to twist and turn. This whole offseason has been somewhat unpredictable and the pandemic further complicated things. The Falcons have surprised us before and suppose they could again. But, for now, I don't see the Falcons in play for Jadeveon Clowney. Heading into free agency, Clowney was arguably one of the biggest and most attractive names out there. As Jeff Kerr from CBSSports.com pointed out, the edge rusher market "wasn't all that strong," which led to Robert Quinn getting $14 million per year with the Bears ($70 million total) and Dante Fowler Jr. getting $15 million per year with the Falcons ($45 million total). Clowney, Kerr notes, was expected to get even more. That hasn't happened. Not yet, anyway. I just don't see the supposed cap-strapped Falcons forking out big money to two edge rushers. As far as the rookies go, I think A.J. Terrell and Marlon Davidson are the ones to keep an eye on. But remember, we've yet to see them play a meaningful snap yet. I'd prefer to see them play in some preseason games before I start filling out my All-Rookie Team ballot.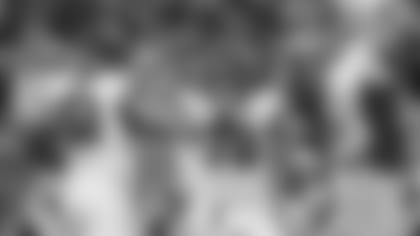 Aaron from Greenville, SC
Hey Matt, I've been a Falcons fan for more than 40 years and I've seen the good and the bad. I'm not sure if I've seen a real good O-Line since I've been a fan though. Should I be optimistic about the O-Line this season? I know Mack still has a few years at a high level at center and I really like Lindstrom and believe he can be a future Pro-Bowl player ... my question is two-fold ... (1) Do you think that Matthews is a top LT in this league or should we look at really paying a top LT next year? And (2) do you think McGary and Hennessy will be great additions to that line? With Hennessy plugging in that LG spot. Can this young line with 3 of the 5 being practically rookies be solid for Matt and Todd this season? Thx man!
Matt: The biggest question is that left guard spot, Aaron. Jake Matthews, Alex Mack, Chris Lindstrom and Kaleb McGary are all expected to return for 2020. And Lindstrom and McGary are no longer considered rookies, even though Lindstrom did miss 10 games last season. Quite often you see players improve the most from the first to second seasons, and that's the hope with those two. I do think Matthews is a solid left tackle and Mack has been one of the best at his position for some time now. James Carpenter, Jamon Brown and Matt Hennessy will be in play for that starting left guard spot. And don't forget Matt Gono, either. It'll be interesting to see how that plays out, but Hennessy will be the one to watch early on. Regardless of who ultimately wins that spot, the line must play better overall. Falcons quarterbacks were sacked 50 times in 2019 – Matt Ryan was taken down 48 times. That's a year after being sacked 42 times in 2018. The running game has been inconsistent and in efficient the last few seasons, too. All of that must change if the Falcons hope to return to the postseason in 2020.
Jesse from Farmerville, LA
Hey Beek,I read somewhere that Atlanta will have the hardest schedule. Is that true? We had a very tough schedule last season; I don't understand that. Shouldn't the best team have the hardest schedule? Weaker teams, weaker schedule. Similar to how the draft works. But with the talent we have, a hard schedule is no excuse to not make the playoffs. I want Ryan, Mack and Julio to get a SB ring before they retire.
Matt: Hopefully you read my eight things to know about the Falcons 2020 schedule, Jesse. If you look at the NFL strength of schedule ranking based on 2019 records, the Falcons have the fifth-most difficult schedule in the league (they're actually tied with the Bills and Lions, whose opponents also have a combined win percentage of .525). But as we all know, teams change A LOT during the offseason, especially after free agency and the NFL Draft. That's why I like the rankings list compiled by Jared Dubin of CBSSports.com, who used win-loss projections in 2020 for his rankings. The Falcons, not surprisingly, had the toughest schedule. The combined win percentage of Atlanta's opponents here was .535. Look, there's a ton of parity in this league and every game in the NFL is tough. I say it every year and I'll say it again – staying healthy, quarterback play, coaching and getting some bounces to go your way can mean the difference between a good and not-so-good season. Obviously, there's a whole lot more to it than that, but health is a big one. And the injury bug has bitten the Falcons hard the last few seasons.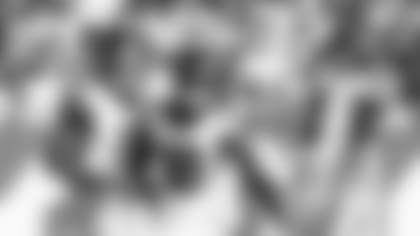 William from Florence, AL
I'm OK with the Falcons' first-round pick but do you think they gave any thought to drafting CeeDee Lamb when they saw he was available at No. 16?
Matt: If they did, my guess is that it wasn't for very long, William. CeeDee Lamb is one of the best receivers in this recent draft class, no question about it. The Falcons, who possess the best receiver in the league and also have a budding young star playing him, are fairly stacked at receiver. It was not what you'd call a position of need for the Falcons. They entered the draft with much bigger needs and addressed them with the first three picks – defensive back, defensive tackle and offensive line. It was the draft that Falcons fans wanted. MAILBAG
Do you have a question about the Falcons that you want answered? Ask a question here and it could be posted on AtlantaFalcons.com.
Go ahead, ask the Beek
Do you have a question about the Atlanta Falcons (or anything football-related) you'd like to ask Matt Tabeek? If so, hit the link. Please remember to include your home state (or country if you live outside the U.S.). Thanks for reading SFTB!