I wish I had some news to report but we're still pretty much in a holding pattern when it comes to the preseason and regular season. As of right now, there is discussion between the league and the NFLPA about the number of preseason games (the NFL reportedly wants to play two and the players reportedly don't want to play any at this point). That's TBD. And as far as we know, it's all systems go on the regular season, which kicks off on Sept. 13 for the Falcons at Mercedes-Benz Stadium against the Seattle Seahawks. In the meantime, you've at least got some questions, so let's get to them now. Just remember that all opinions here are mine unless noted otherwise.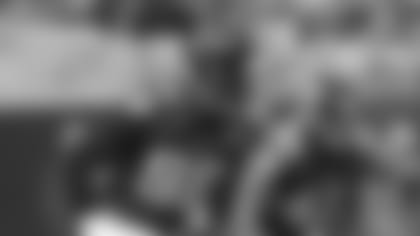 Levi from Frederick, MD
Hi Beek! First time in SFTB. My question is, if we get an OLB opposite Dante Fowler we could collapse the pocket easily against the Saints and Bucs because we don't have many scrambling QBs in our division. That's all. #RiseUp #StayStrong 💪
Matt: Welcome to Straight from the Beek, Levi! Well, based on where we are right now, the Falcons seem to believe that Takk McKinley can and will do the job on the opposite end of Dante Fowler. I've had some interesting conversations with people inside the building about pass rushers – these are folks who know the game and have been around it much longer than I have – and they've said that all you really need is one really good pass rusher and, as long as everyone else does their job up front, it'll create opportunities to get to the quarterback. Ideally, you'd love to have several guys who are skilled at getting to the quarterback. This is a huge year for McKinley, a prove-it year, if you will. He needs to have a big year to set himself up well for down the road financially. And the Falcons need a big year out of him, too. Is it me or does this team have several situations like that? I know, I know, this is the NFL which stands for Not For Long if you don't produce, but between McKinley, Todd Gurley, Keanu Neal, Isaiah Oliver, Russell Gage and even Dante Fowler, there's a lot riding on this season for guys.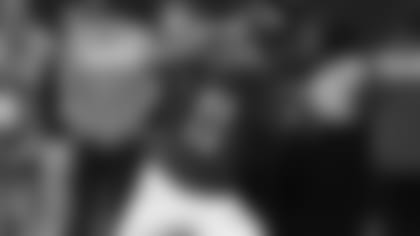 Kent from Rochester, IN
Hello Beek, been awhile so hear it goes. Jared Dubin unveiled his top 10 at wide receivers and he left out Julio (Jet) Jones. I counted eight, but out of those are Tyreek Hill, DeAndre Hopkins, Davante Adams, Mike Evans, Keenan Allen, Chris Godwin, oh, and Odell Beckham Jr. Now how much do those other receivers demand a double team? OH, Julio Jet Jones does all the time. Thank you, rise up.
Matt: Hey, Kent. I read the piece and actually wrote something about it, specifically how Julio Jones finished second to Michael Thomas of the Saints. So, so you know, Jones is on the list. He's No. 2. And there were eight other receivers on the list with Jones and Thomas. These lists are fun to talk about and debate during the slow months of July but the reality of it all is that they mean absolutely nothing once the season starts – unless some writer makes a wild prediction and it somehow manages to come true; then those lists will sometime resurface for an "I told you so" moment. To your point, Jones is a freak of nature and could easily be the No. 1 receiver on the list – Dubin even admits that much. At the end of the day, all guys like Jones really want is a championship. Hopefully the guy gets one. One thing is fairly certain at this point: Jones is on pace for a gold jacket in Canton if he keeps up this pace and production.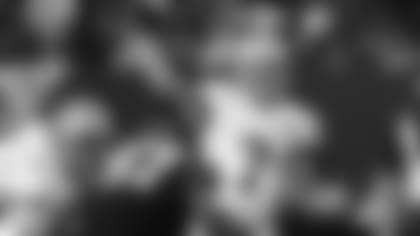 Richard from Atlanta, GA
Why won't Mr. Blank sign Colin Kaepernick as a backup to Matt Ryan? You have everything in the game and nothing to lose. I just think it's crazy if you don't.
Matt: It will be interesting to see if a team gives Colin Kaepernick a chance to compete for a starting job or even as a backup this summer. As a fan of the game, I'd love to see it. If it works out, great. If it doesn't, at least he tried – and at least a team gave him a second opportunity. It will undoubtedly create lots of headlines and tons of attention, too. With possibly no preseason games on the table, it might be that much harder to evaluate him, too. Remember, Kaepernick hasn't played a meaningful snap in the NFL since 2016; that's a long time but it doesn't mean he can't pick up where he left off. He's 32 years old but certainly could play a few more years if he's healthy. You asked, why not the Falcons? The Falcons are set at quarterback with Matt Ryan. They do have some needs (depth at cornerback, edge rusher and linebacker), but backup quarterback isn't one of them. It's one thing to bring a guy in if you think he can make your team better and compete for a starting job. Is Kaepernick a guy you think could come in and push Ryan? I don't think so. I just think the Falcons have a handful of much pressing areas on the roster to address with their limited resources than backup QB. Now, there are a ton of "what if" scenarios you could play out, too, but I'm not going into that right here, right now. Wherever Kaepernick lands (if he does), I hope he gets a fair shake.
Eeshwar from Alpharetta, GA
Hey Beek, hope you're doing well. I'm a diehard Falcons fan and I'm hyped for the season. But if things somehow go wrong and we end up with a win or two halfway into the season, do you think Dan Quinn and Thomas Dimitrioff are gonna be fired in the middle of the season?
Matt: C'mon, Eeshwar, think positive, man! Look, after finishing 7-9 in back-to-back seasons, I get the question and totally understand where you're coming from. The Falcons must get back into the postseason this year – that's the expectation around here. More importantly, that's what Falcons owner Arthur Blank expects. I asked him about it back in January and you can about it here. In that same Q&A session, I also asked Mr. Blank specifically about the importance of starting quickly and what would happen if the Falcons did not. This is what he said: "I prefer a quick start to a slow start, but I think 0-1 and 0-2 doesn't dictate a season. It's a long season obviously. This year while we ended up with a horrific start at 1-7, we ended up with a great second half of the season at 6-2, improved in a variety of ways. Defense went from No. 31 to No. 8 in the league. Having said that, my preference certainly would be to start fast and to be able to finish fast as well. And, basically, to have a successful season for the entire season – and I'm hopeful that we can do that this coming year."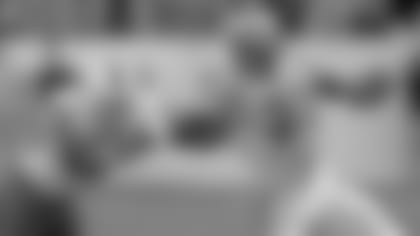 Scott from Dalton, GA
I loved your article on Calvin Johnson. He's not only an amazing athlete but a gentleman. We ended up with Jamaal Anderson in that draft because we traded Matt Schaub. That got us a defensive end that gave us 4 and a 1/2 sacks in four years. Oh well. To coin a phrase from an old country song ... if it weren't for bad luck we'd have no luck at all. Again, great article.
Matt: Ha! Well, at least you've got some perspective and a sense of humor. I honestly don't know if the Falcons tried to move up from the No. 7 spot but it is what it is now. Calvin Johnson had a fantastic career despite playing the majority of it on some not-so-great Detroit Lions teams. The reaction to that article kind of surprised me; a lot of Falcons fans still would love to see the former Georgia Tech star suit up and play. Anyway, thanks for the kind words, Scott. If you'd like to read the article, click here. MAILBAG
Do you have a question about the Falcons that you want answered? Ask a question here and it could be posted on AtlantaFalcons.com.
Go ahead, ask the Beek
Do you have a question about the Atlanta Falcons (or anything football-related) you'd like to ask Matt Tabeek? If so, hit the link. Please remember to include your home state (or country if you live outside the U.S.). Thanks for reading SFTB!