If you're from Georgia or an NFL fan, you're undoubtedly familiar with Calvin Johnson's football career.
Johnson, who was born in Newnan, Ga., and went to Sandy Creek High School in Tyrone, went on to star at Georgia Tech before being drafted by the Detroit Lions with the No. 2 overall pick in the 2007 NFL Draft.
Johnson, who was given the nickname Megatron after the "Transformers" character by former Lions teammate Roy Williams, went on to play nine seasons in the NFL – all in Detroit – before calling it a career following the 2015 season. Johnson finished with 731 catches for 11,619 yards and 83 touchdowns.
But before Johnson landed in Detroit, he said that he really wanted to play in Atlanta for the Falcons.
"Sitting there leading up to the draft, I am like shoot, boy I hope I go to Atlanta," Johnson said during an interview with Glover Quin on his YouTube show called "The DB Room" on Wednesday. "Played my high school ball, played my college ball right here and then, playing in the NFL right here. That would be the best little thing ever. OK, Atlanta got No. 7. I might not be there. I hope they trade up to get me."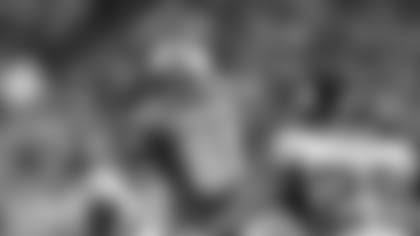 The Raiders made quarterback JaMarcus Russell the No. 1 overall pick that year before the Lions took Johnson next. The Falcons, who owned the No. 7 pick, stayed put and ended up taking defensive Jamaal Anderson out of Arkansas.
"I didn't honestly want to go to Oakland," Johnson said. "Didn't want to go across the country. Didn't want to go to Detroit. So far north. That's the thing about the NFL. Nobody has control over really where you're going unless you're Eli Manning."
Despite playing on just two winning teams in his nine-year career – the Lions finished 10-6 in 2011 and 11-5 in 2014 – Johnson led the NFL in receiving yards twice (2011 and 2012), led the league in catches in 2012, led the league in touchdown catches in 2008, was a six-time Pro Bowler, three-time first-team All-Pro and was eventually named to the NFL's All-Decade Team for the 2010s.
Anderson, doe what it's worth, played four seasons with the Falcons and tallied just 4.5 sacks and 105 combined tackles. He played two more seasons in the NFL, with the Colts in 2011 and the Bengals in 2012, before retiring.