We're inching closer to kicking things off between the Falcons and the Saints – and this three-game stretch will be telling. If the Falcons win all three, they'll be a .500 team for the first time all season. If Atlanta drops more than one game during this stretch or at any point over the next seven games, I think any slim shot of making the playoffs is out the window. Meanwhile, you've got some questions, so let's get to them. Just remember that all opinions here are mine unless noted otherwise.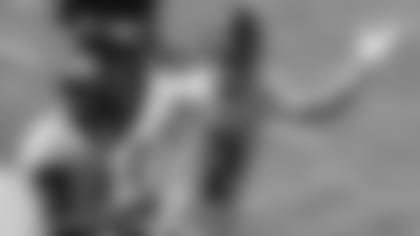 Noah from Duluth, GA
If the Falcons make it to the playoffs, do you think that they would win?
Matt: If the Falcons, who are 3-6 at this point (and still have to play the Saints twice, the Bucs twice, the Raiders and the Chiefs), make it to the playoffs, they'd already be big winners, Noah. So would interim coach Raheem Morris and that entire coaching staff. I don't know if they'd win a game, but you've got to be in it to win it. And any team that's good enough to earn a playoff berth has a chance to win it all. We've seen wild-card teams win Super Bowls in the past.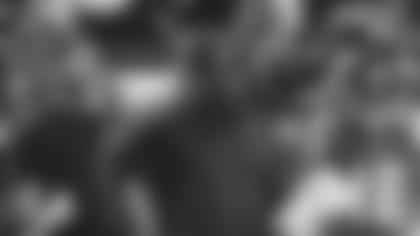 Bernard from Decatur, GA
What is the chance of Raheem Morris becoming the Falcons coach?
Matt: Well, Raheem Morris is the Falcons coach right now. Ask him, and he'll tell you that, too. Morris is 3-1 and one misstep away from being 4-0 as the interim coach. The Falcons have beaten the Vikings, Panthers, Broncos and lost to the Lions under Morris. As I noted in the above response, things are about to get considerably tougher for the Falcons over the next seven games. Here's a prediction for you: If Morris sweeps the Saints and Bucs and knocks off the Chiefs, he'll be a head coach in 2021. I'd like to think it would be here in Atlanta, but if not, he'll be wearing a headset calling the shots on another sideline in the NFL. Even if the Falcons were to drop games against the Raiders and Chargers, the Falcons would finish 8-3 under Morris and 8-8 overall. That would be extremely remarkable. I have no idea if 8-8 would get them into the playoffs, but at this point with this crazy season, I wouldn't rule it out just yet.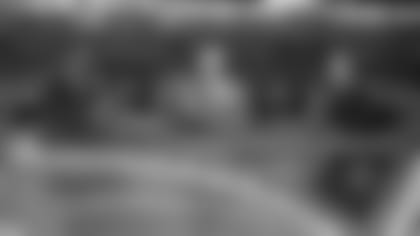 Emil from Covington, GA
Hey Beekmeister, hope you and the fam are doing well and staying COVID-free, along with the entire Falcon and Beek nation. It's only a matter of time before the rumors and suggestions start as to who will be the next head coach for the Falcons. Sure, we all like Raheem, and appreciate the job he's doing but, let's face it, there's a lot of talent out there. And if it hasn't already started, I'd like to offer a few suggestions of my own. 1) Tony Dungy. Yeah, I know, good luck getting him out of the announcers' booth, but you have to admit he would be awesome. 2) Brian Schottenheimer. I know it's another Seahawks connection, but I think he could do a great job. He has an awesome encyclopedia to call upon. 3) Mario Cristobal of the Oregon Ducks. Very impressive resumé. What do you think?
Matt: Well, I think you all know how I feel about Raheem Morris at this point. You associated the word "awesome" with Tony Dungy and I'd have to agree with you there, Emil. Dungy is not only a Hall of Famer, he is simply an outstanding human being and his track record as a player and coach in the NFL is well-documented. So is his life outside of football. Considering that he's 65, has a terrific job on NBC and has already been to the NFL mountain top, I just don't see it happening. Mario Cristobal is certainly an interesting name, but I'd be really surprised if the Falcons went the college route. That's not to say they won't look at some of the top college coaches and some young innovators, but personally I don't see it happening. And I won't comment on any assistant coach that's currently under contract with another NFL team unless they've been granted permission by their own team to speak with the Falcons and it's been reported by another outlet. Otherwise, Emil, it's pure speculation and could be considered tampering – and we want no part of that here.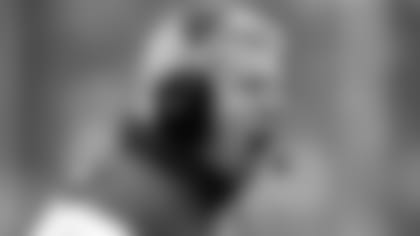 Rafay from Aurora, IL
Hey Beek, I was wondering if you thought the Falcons are a good team. I think not because of how they play with their stacked team. My real question is, do you think they need a new coach because I heard they have a stacked team, but their coach doesn't make good play calling?
Matt: Hey, Rafay. Well, whether or not I think the Falcons are a good team or a bad team is irrelevant. I grew up in New York and New Jersey and used to go to Giants games as a kid with my father, who was a huge fan of Big Blue. My dad was also a big Bill Parcells fan and so I used to hear a lot of Parcell-isms growing up. And one that I often use is, "You are what your record says you are." The Falcons are 3-6, Rafay. They're in third place of the NFC South and 2-6 against NFC opponents. That's who they are with seven games to go. In case you missed it, the Falcons parted ways with general manager Thomas Dimitroff and coach Dan Quinn following a Week 5 loss to the Carolina Panthers. They're currently searching for a new general manager and Raheem Morris is the interim head coach. The Falcons are 3-1 since Morris took over on Oct. 12.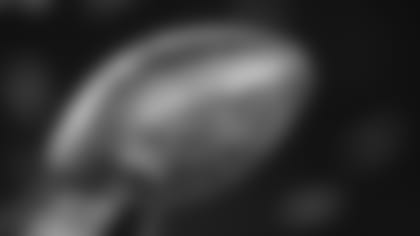 Brian from East Point, GA
Can you guys win these last few games please? That is all we want: Win the Super Bowl. Bring it home to ATL. Let you put this city on your shoulders.
Matt: Brian, I think all Falcons fans want that, too. Whether or not it happens will be decided on the field – and it'll be up to these players and coaches. They're in a deep hole right now and, if we're being honest, the odds are stacked against these 2020 Falcons. Could it happen? Well, I guess anything is possible, but talk of Super Bowls when you're 3-6 isn't realistic.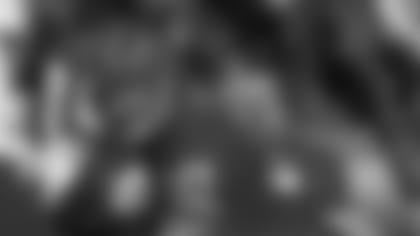 Jim from Selinsgrove, PA
Who do you rate as the best Falcons linebacker since the Falcons first year in the NFL? MAILBAG
Do you have a question about the Falcons that you want answered? Ask a question here and it could be posted on AtlantaFalcons.com.
Go ahead, ask the Beek
Do you have a question about the Atlanta Falcons (or anything football-related) you'd like to ask Matt Tabeek? If so, hit the link. Please remember to include your home state (or country if you live outside the U.S.). Thanks for reading SFTB!