Dear Pro Football Hall of Fame voters and football fans everywhere,
I'm writing you today because it is time to do the right thing.
It is time to rightfully acknowledge, appreciate, and celebrate one of the greatest to ever play the game: the late Tommy Nobis. We can – we should – do that by immortalizing Nobis with a bronze bust at the Pro Football Hall of Fame in Canton, Ohio.
And here is why I feel so strongly about it.
---
---
For the past 30-plus years, Nobis was affectionately known as "Mr. Falcon" because he was the first player ever selected by the Atlanta Falcons when they made him the No. 1 overall pick in the 1966 NFL Draft and, as importantly, because of everything he brought to the organization on and off the field.
From the minute Nobis stepped onto the field at the old Atlanta-Fulton County Stadium, he was a difference-maker. Teams may not have feared the Falcons, but they surely feared playing against Tommy.
After stockpiling a mind-boggling 294 combined tackles during his first season – a mark that still stands as the Falcons' all-time single-season record and is unofficially the most tackles ever credited to one player in NFL history – Nobis was voted Rookie of the Year and selected to the first of five Pro Bowls in his career.
That's right, Tommy was selected to the Pro Bowl five of his 11-year career while playing on a non-competitive team.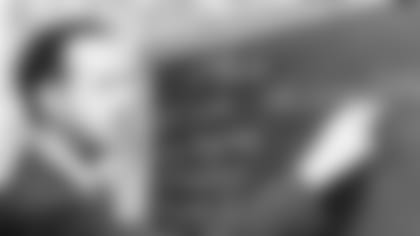 He went on to lead the Falcons in tackles in nine of his 11 seasons and was named All-Pro twice (first team in 1967 and second team in 1968). Nobis was later named to the NFL's All-Decade Team for the 1960s. That team, for whatever it's worth, was selected by Pro Football Hall of Fame voters at the end of the decade.
The Falcons came into the league as an expansion team when Nobis began his career and they achieved at a level that the NFL expansion rules were designed to – they were not competitive for many, many years.
How bad were they? In the 11 seasons Nobis played in Atlanta, the Falcons had just two winning seasons – in 1971 and 1973.

They never made the playoffs.
They played in a baseball stadium.
They were almost never on national TV.
In short, not a whole lot of people saw Nobis and the often overlooked and easily forgettable Falcons play. He was hardly a household name.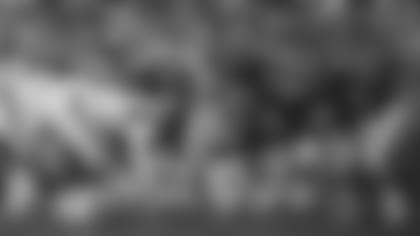 I grew up in Los Angeles and barely noticed that the Falcons were in the same division as the Rams back then – and I certainly couldn't tell you much about Nobis's career as a Falcon, not until I came to Atlanta and felt his impact on the franchise.
It certainly didn't help that Nobis played during a time when another linebacker and future Hall of Famer named Dick Butkus was starring in Chicago for the Bears.
My NFL life began in 1976 when my Dad, John McKay, came to Tampa to coach the expansion Buccaneers. From that experience, I know how hard it was to succeed with the then NFL expansion rules that the Falcons and Tommy had faced in 1966.
"I'd rather play against Dick Butkus than Nobis." – Larry Csonka, former Miami Dolphin and Hall of Famer

Nobis didn't always play in obscurity; he was the top selection in '66 – one pick ahead of Michigan guard and future Hall of Famer Tom Mack – for a reason.
A two-way star playing both linebacker and guard at Texas, Nobis is the only college player ever to win both the Outland Trophy (top interior lineman) and Maxwell Trophy (best all-around player) in 1965. Despite finishing seventh in the Heisman Trophy voting that same year, he still managed to garner more votes than Bob Griese and Steve Spurrier.
At a time when college football was more popular than pro football, Nobis was the premiere player on one of the best teams in the land.
How good were those Nobis-led Longhorns? They won the 1963 national championship over Roger Staubach and Navy. And in 1964, then they toppled Joe Namath and Alabama in the Orange Bowl. Those were two pretty good quarterbacks.
And during a time when the internet, cell phones and social media didn't even exist, Sports Illustrated declared Nobis "The Best Defender in College Football" on its cover on Oct. 18, 1965. LIFE magazine also featured Nobis on its Dec. 10, 1965, cover story about the NFL and the former AFL competing for college stars calling him the "nation's best defensive college player."
"I just remember how dominating a football player he was. I remember his speed. For a big guy, I was startled that a guy could make that many plays on the sideline from a middle linebacker position." – Dan Dierdorf, former St. Louis Cardinal and Hall of Famer
He was a pretty big deal. And when he got to Atlanta, he more than lived up to all of the lofty expectations.
I know, I know – the Pro Football Hall of Fame is about his pro career. The same was true with my Dad's first pick in Tampa Bay, Lee Roy Selmon in 1976. Lee Roy only played nine years (1976-1984) in the league, but his impact on and off the field in Tampa was enormous. For that, Lee Roy was inducted into the Pro Football Hall of Fame in 1995.
So, let's make sure we fully appreciate what Tommy accomplished in those 11 years. The thing is, unless you played with Nobis or against him, you couldn't truly appreciate his greatness.
I haven't even mentioned the incredible contributions Nobis had off the field with his foundation – The Tommy Nobis Center – that was founded in 1977 to support the community of people with disabilities in the Atlanta area. It started with just three employees and has now helped more than 25,000 people across 24 states. More than 40 years later, the Tommy Nobis Center continues to provide education, training to support those with barriers to find real jobs.
Nobis was an amazing football player and even better human being.
Nobis, whose No. 60 was never worn by another Falcons player and eventually retired by the team, was an inaugural member of the 2004 Falcons Ring of Honor. Not surprisingly, he's also a member of many more honorary teams and hall of fames:
College Football Hall of Fame
Atlanta Sports Hall of Fame
Georgia Sports Hall of Fame
San Antonio Sports Hall of Fame
State of Texas Hall of Fame
Sports Illustrated's College Football All-Century Team
Tommy Nobis earned the moniker Mr. Falcon. He played every game with everything he had at the highest level.
It's time to do the right thing.
It's time to put Tommy Nobis into the Pro Football Hall of Fame.
Sincerely,
Rich McKay
President and CEO of the Atlanta Falcons