Will the Falcons head into their bye week with back-to-back wins for the first time this season after facing the Broncos on Sunday? We'll find out soon enough as we head into the weekend. For now, you've got plenty of questions, so let's get to them now. Just remember that all opinions here are mine unless noted otherwise.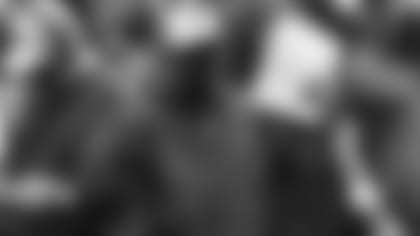 Aswath from Marietta, GA
I love what you do with the blog, Beek!!!! How do the Falcons plan to come back from this 2-6 record and find a way to stop losing these close games?
Matt: I guess you could call this is a blog ... 🤔 To answer your question, it's really simple, Aswath: Take it one game at a time. Wipe the slate clean and go 1-0 each week. They can't win games in bunches; all they can do is stack one at a time. When the defense has shown up – and finished – good things have happened. They've won. That trend must continue. The Falcons certainly have plenty of firepower on offense, and they must utilize those weapons, but the defense will be key if they hope to get back to .500 with four games to go. If they can reach 6-6, they might – might – have a chance. Those last four games will not be easy (see more on that below). Oh, and thanks for the kind words!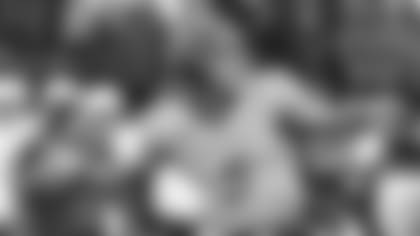 Jake from San Antonio, TX
Hey Beek! Love reading your responses and I hope you're doing well. First question I have is about a potential HC hire. How would you think a HC hire such as Eric Bieniemy from KC would work out with the offensive firepower the Falcons have? I understand the Falcons have much greater needs with the first-round draft pick than a QB but say Trey Lance out of NDSU falls to the second round. With that scenario, would you think drafting a QB like Trey Lance would almost mimic the QB style of Mahomes under Bieniemy? Obviously Mahomes is a rare talent, but their play style is very similar. Clearly, he would sit and learn behind Matty Ice the for the first few years of his career, but when it's time to move on, he'll have learned from one of the best to ever play the position.
Matt: Hey, Jake! Thanks for writing in and thanks for this very important question. Why is it so important? Let me explain. First of all, Raheem Morris is the coach of the Atlanta Falcons right now and is doing a really good job of keeping this team dialed in and performing at a high level. They're 2-1 under his guidance and if Morris continues to win, he will most definitely be a strong candidate for this job long term. I know you asked about Eric Bieniemy, who is a really good offensive coordinator and someone the Falcons defense will face later this season. But it is really important to note that Bieniemy is under contract with the Kansas City Chiefs. To comment on Bieniemy as anything more than the Chiefs offensive coordinator at this point would be violating NFL tampering rules. Down the road things could change, but that's the reality. If a credible news outlet reports something different, then we'll cross that bridge. Now, if the Falcons do end up moving in a different direction at the end of the season and bring in an offensive-minded coach who, in the past, has utilized mobile quarterbacks, etc., could the team end up drafting a quarterback that's rated really high on its draft board and develop them? Sure, anything is possible. As you probably know, I like Trey Lance and think he is an intriguing prospect. He's 17-0, but because North Dakota State has only played one game so far this season, Lance has a small sample size. But he is considered among the three best quarterbacks in this class. After Trevor Lawrence, it's Lance and Justin Fields. Or Fields then Lance. It just depends. But let's be clear, too, on Matt Ryan. He's not going anywhere, and the Falcons are committed to him financially. Now, after 2021, could things change with a new regime in place? Maybe. I mean, the 49ers once moved on from Joe Montana and the Jets moved on from Joe Namath, even though both Hall of Famers were the faces of those franchises and will forever be attached to them.
Jesse from Farmerville, LA
Hey Beek! People, please stop talking about tanking, if they did, a lot of players and coaches would be out of a job. I'd like to see us go on a run. Beek, I believe DE is top priority in the offseason. Not a ton of good free agents, so I hope we land one in the draft. A difference-maker. I believe ATL is a top-10 defense away from a Super Bowl run. Bring in Eric Bieniemy, he would love these toys. And a solid D coordinator, we have the offense, aside from RB. Todd Gurley is solid, but some team will pay him, and we can't afford him.
Matt: Hey, Jesse. I'll say this much about your comments. The players and coaches on this team are trying to do everything they can to win games and put the best version of themselves on tape. This is their livelihood. It's not like Raheem Morris took over with the just two or three games left in the season; it was 11. They're 2-1 with the Broncos coming into town. They want to go to 3-1. As far as the draft goes, look, it's way too early to guess where the Falcons will be picking. Right now, they have a top-10 pick but there are eight games to go. If they end up with a top-five or top-10 pick, I believe they should take the best player available regardless of need. Why would you pass on the top-rated player on your board and let a competitor or a division rival take them? Crazy.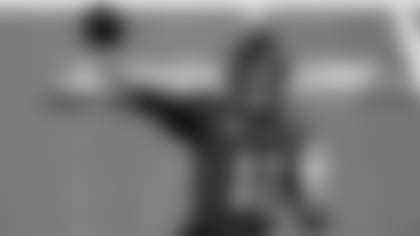 Kaleb from Atlanta, GA
So, I was wondering about the losses to Dallas, Chicago and Detroit and what was going on because I was in shock, disappointed and think we should be 5-3. So, do you think we still make a playoff run at 2-6? I believe we can do it! :)
Matt: Sorry, but I'm not going there, Kaleb. I think it's possible if the Falcons were to win out, but they've yet to win consecutive games this season. So, as of today, I think the playoffs are unrealistic. There, I said it. Now, if the Falcons get to 6-6 with four games to go, I'll change my tune and start thinking about scenarios. Oh, and keep this in mind. Those final four games of the season:
Dec. 13 at Los Angeles Chargers
Dec. 20 vs. Tampa Bay Buccaneers
Dec. 27 at Kansas City Chiefs
Jan. 3 at Tampa Bay Buccaneers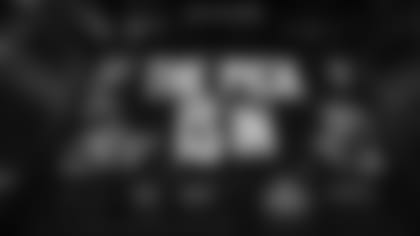 Patrick from the United Kingdom
Hi Beek, massive UK fan here. Let's say the season continues the way it's been going, and we end up with 3-4 wins and a top 8-12 pick. What position, and more importantly, what player do you see us drafting? I think someone like Surtain II at corner or maybe Farley! Fingers cross this year we see some great picks #RiseUp
Matt: The best player available, Patrick. If the Falcons have a top-10 pick, I think they should take whoever is rated at the top of their draft board, regardless of need or position. No doubt about it. Here is the current NFL Draft order, according to Tankathon.com:
NY Jets
NY Giants
Jacksonville
Houston
Dallas
Atlanta
Washington
LA Chargers
New England
Minnesota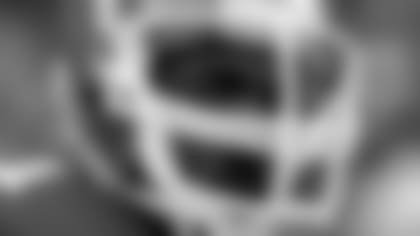 Russell from Anchorage, AK
Hi Beek, I've been with the Falcons my whole life through thick and thin. I really want to be part of the Falcons community here. As for my question, are we pushing for Kyle Shanahan, and if we are not, why? Also, who is your all-time favorite Falcons player? Thanks for listening.
Matt: Hi, Russell and welcome to Straight from the Beek! Kyle Shanahan is the head coach of the San Francisco 49ers and took his team to the Super Bowl last year. He's under contract with the 49ers and I'm sure he's very happy there. I'm not going to talk about him being the head coach anywhere else because, well, that just makes no sense – plus the NFL has strict tampering rules and violating them could cost a team a draft pick. No one wants that, either. As far as my all-time favorite Falcons player … hmm. There are some really good ones to choose from. Tommy Nobis. Jessie Tuggle. Deion Sanders. Julio Jones. Matt Ryan. But I'm going to go with William Andrews. If he didn't suffer a brutal knee injury, I'm certain he'd mentioned among the all-time great running backs. I loved the way he played – so physical – and yet he had great, great speed for a man his size. Watch his highlights sometime – and get some popcorn. MAILBAG
Do you have a question about the Falcons that you want answered? Ask a question here and it could be posted on AtlantaFalcons.com.
Go ahead, ask the Beek
Do you have a question about the Atlanta Falcons (or anything football-related) you'd like to ask Matt Tabeek? If so, hit the link. Please remember to include your home state (or country if you live outside the U.S.). Thanks for reading SFTB!