It's Saints Week. In fact, it sort of feels like Saints Month right now because the Falcons will be playing their bitter rivals twice in the next three weeks. Sure, there aren't nearly as many rowdy fans packing the stadiums this season due to the pandemic, but that won't make things any less heated on the field between these two NFC South foes. Meanwhile, you've got plenty of questions and comments, so let's get to them now. Just remember that all opinions here are mine unless noted otherwise.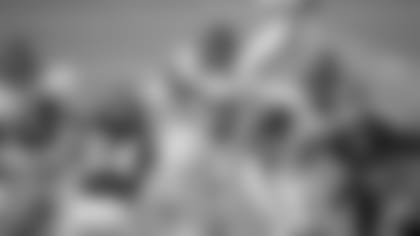 Don from Atlanta, GA
Sup, Beek? I think the O-line does a decent job of protecting Matty Ice on passing downs but opening holes for the run game is abysmal. What's the best way to cure it, with the current players?
Matt: Hey, Don. I would not say the Falcons' run game has been or is abysmal. The Falcons offense currently ranks fifth in the league in total yards per game with 396.8 and they're in the middle of pack when it comes to running the ball – they're averaging 106.8 yards per game on the ground. When you lose six of your first nine games, you're usually playing from behind more and, thus, forced to throw more. Todd Gurley, who didn't play last week because the Falcons were on their bye, is still ranked 10th in the league in rushing with 584 yards in nine games. Gurley is tied for second in the league with nine rushing touchdowns. So, if we're being fair here, I don't think the Falcons running game is abysmal. The Falcons' biggest issues this season stem from their inconsistent play on the defensive side of the ball.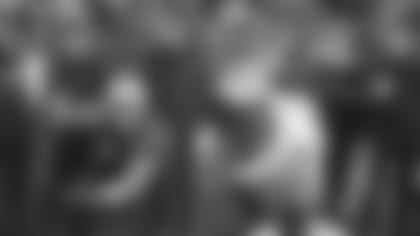 Mac from Houston, TX
Hey Beek. Hope you're doing well and looking forward to some much deserved off time over the holidays. You were kind of pretty quick to dismiss the idea of DeAndre Baker based on things like locker room chemistry. We're 3-6 with a bottom-three defense in the league. I think A.J. Terrell is a serious talent but the other corners are replacement level right now. Wouldn't it make sense to give Baker a shot? He was a first-round pick who showed flashes in rookie year. He'd be cheap and hungry to prove himself. Two really good corners under 25 would fix a lot of problems for us and let the new GM focus on other positions like pass rush and O-line in the draft. Seriously, what am I missing here?
Matt: Hey, Mac. It's not that I'm quick to dismiss the Falcons making a move, because I'm all for the team kicking the tires and taking a hard look at adding any player at any time who might improve the overall talent of the roster. This isn't fantasy football, though. There is a lot to take into consideration, especially here with the Falcons right now. First, there's DeAndre Baker. Forget for the sake of answering your question that the Chiefs are reportedly signing him to their practice squad. Why is it that the Giants wanted nothing to do with him, their former first-round pick? Is he a good locker room guy? Is there something more to consider? What's he like off the field? How much would it cost to sign him and there enough room to do so, even if the Falcons wanted to? The Falcons are 3-1 right now under Raheem Morris and, like it or not, the defense is playing better. Is bringing Baker into the folder a significant talent upgrade? The Falcons are indeed 3-6 and rank 30th in average total yards allowed per game (410.0). They're evaluating their roster as we head into the final stretch of the 2020 season. They're in the process of searching for a new general manager and a new head coach for 2021 – and a position that Raheem Morris is currently in the running for, too. That new GM and whoever the head coach might be will build this team and shape this roster in their vision, and I have no idea whether or not a guy like Baker would have fit into that long-term plan. Put another way, the Falcons scouts and people in pro personnel are also familiar with Baker. If he was a player that the Falcons were really high on and thought he'd be a terrific fit, I'm sure they'd have had discussions about it (if they didn't already). I'm simply pointing out that there is a lot more that goes into that decision than calling him up and putting through a workout – and I was not dismissing the idea.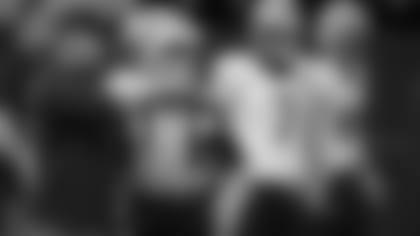 Joe from Denver, CO
Hello Matt! Looking ahead to this week's game with our archrivals, I am excited by the prospect of matching up against a Drew Brees-less team especially with Jameis Winston under center although I fully expect Coach Payton to utilize Taysom Hill as well. Of all the coaches best suited to face Winston, it's Morris and Koetter with their firsthand knowledge of how he thinks. Sure, Coach Payton can bring out the best in his players but if we have the personnel to stack up against them at the LOS, there's no reason for us not to win! In weeks past I've railed about how certain Falcons players lack discipline and get called for stupid PF penalties but if Coach Morris has them dialed-in and Koetter is willing to do more than run on every first down, WE WILL WIN! Happy Thanksgiving to you and yours.
Matt: Hey there, Joe. As I say sometimes, be careful what you wish for … although facing the Saints without their soon-to-be Hall of Famer behind center does seem better. And yes, Sean Payton is a terrific coach who will undoubtedly put Jameis Winston and/or Taysom Hill in a position to be successful. That much we should expect from the Saints, a team that's 7-2 and sitting atop the NFC right now. Regardless of how well Raheem Morris and Dirk Koetter know Jameis Winston, I think there's a lot more that will determine the outcome of this one, Joe. The Saints are an excellent team – they've already swept the Bucs this year – and with or without Brees, the Falcons are going to have their hands full.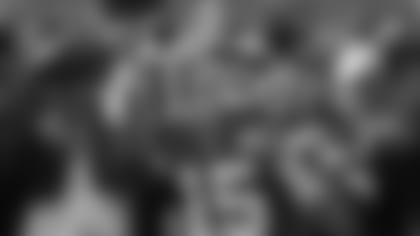 Abdul from Aurora, IL
Hey Beek, so I was wondering do the Falcons have any chance of making the playoffs? We have a really hard season coming up and we would need a miracle to win those games especially with the Bucs and Saints twice, not to mention the Chiefs, too. What do you think our season record will be? And who do you think Falcons are gonna draft?
Matt: Hey, Abdul. As you know, the Falcons didn't do themselves any favors by starting the year off going 0-5. Once you're in a hole that deep in a league that's as competitive as the NFL, it's nearly impossible to dig out of. Technically, yes, the Falcons still have a (very slim) chance at making the playoffs. Keep in mind that they have expanded the playoff format to seven teams in each conference. Also, if the season is cut short because of the pandemic, the league's owners have agreed to expand that field to eight teams from each conference. So, there is a chance, I suppose. But when you look at the Falcons next seven games, it does not look easy at all. The Saints and the Bucs twice, plus three teams from the AFC West – the Raiders, Chargers and the Chiefs, the defending Super Bowl champs. Who knows what will happen? And who would have predicted that Drew Brees might be out until the postseason a couple of weeks ago? You just never know, but their chances are slim at best, if I'm being totally honest. As far as the draft goes, it will depend on draft position. But I always say, take the best player available.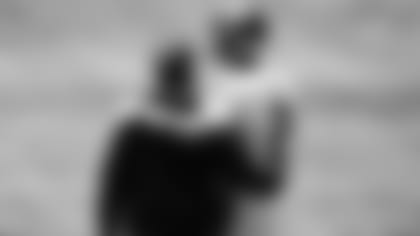 Adam from Brownsville, TX
Hey Beek! Do you think the Falcons could still make the playoffs? #RISEUPFALCONS
Matt: I think they could, Adam, but I don't think that they will make the playoffs right now. A lot needs to happen … and I mean A LOT. To even get to .500, they're going to have to sweep the Saints and beat the Raiders in the next three weeks. Then they'll have to go 3-1 against the Bucs (twice), Chargers and Chiefs. Do I hope they prove me wrong? Absolutely. Would it be a fantastic story? Yes. Do I think they have a chance? Yes, but read what I just wrote above.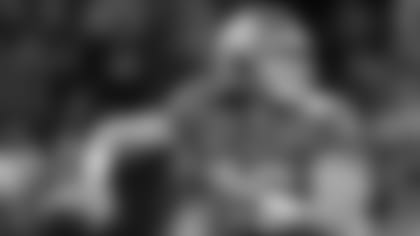 Charles from Rocky Mount, NC
Love this segment. My question is, in looking to the next draft, what do you see as the most pressing need?
Matt: Before I answer that question, Charles, think about this for a minute. The Falcons will have a new general manager heading into the draft. They could very well have a new head coach. There will be a lot of roster turnover as this new regime reshapes and builds this team with their new vision in mind. That means we should probably expect some surprise moves in free agency as well. So, with all of that mind, a lot will happen before we ever get to April draft. That said, as we look at this team right now, I think it's most glaring need is the lack of a dominant pass rusher. No doubt about it. The Falcons desperately need a game-changer and game-wrecker on the outside. However, should the Falcons end up with a top-10 or a top-five pick, I believe they must take the best available and top-rated player on their draft board, regardless of position or need.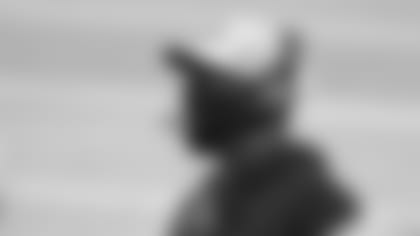 Adam from Vienna, VA
Hey Beek, as always love what you do here for the fans. My question today is about our upcoming head coach search. I will say I like how the Falcons have been playing as of late under Raheem Morris, so yes, he should get a fair shot at the HC position. Do I believe he is the answer, eh, it's tough to say as of right now. We need to interview as many candidates as possible. Some of the candidates that I think could be a good fit include Ravens OC Greg Roman, Bills OC Brian Daboll, maybe even dig into some college football with Jim Harbaugh, Dabo Swinney or Lincoln Riley. And my personal favorite and I think our most obvious choice, Eric Bieniemy. Who knows if any of them want to leave their current positions but what are some of your thoughts on the names I provided? Do you believe they could fit?
Matt: As you know, Adam, the Falcons are 3-1 under Raheem Morris right now. They could easily be 4-0, but we've dissected that Lions game enough already. If Morris leads the Falcons to a winning record – meaning, they win six of their final seven games – I think there's a very good chance he could be the coach in 2021. And if it's not here in Atlanta, it'll be somewhere else. That would be an amazing accomplishment – and it would turn the heads of a lot of owners in this league, in my opinion. You've brought up some interesting names, but outside of Jim Harbaugh, Dabo Swinney and Lincoln Riley, the rest are all under contract with other NFL teams and it's against league rules to even talk to them without permission being granted. And teams charged with tampering are subject to fines and loss of draft picks. Those teams – the Ravens, Bills and Chiefs are all in the hunt for a postseason berth and eyeing Super Bowl runs, too. And that's what those coaches are focused on, too. When the time comes, there's no question the Falcons will consider every single qualified candidate, including Morris. Hopefully a new GM will be in place by then, too. But who knows. Right now, however, there are no names to even discuss because it's all speculation and, in some cases, it would violate league tampering rules. MAILBAG
Do you have a question about the Falcons that you want answered? Ask a question here and it could be posted on AtlantaFalcons.com.
Go ahead, ask the Beek
Do you have a question about the Atlanta Falcons (or anything football-related) you'd like to ask Matt Tabeek? If so, hit the link. Please remember to include your home state (or country if you live outside the U.S.). Thanks for reading SFTB!