Welcome to Straight from the Beek – your place to ask Falcons- or NFL-related questions and get honest responses from yours truly. It's been almost three months (and counting) since I last stepped foot into the Falcons headquarters and a lot has transpired since then – things much bigger and more important than football. Still, you guys still have questions about the Falcons, the roster and the 2020 season, so let's get to those now. Just remember that all opinions here are mine unless noted otherwise.
OK, let's do this. But first …
Ken from Suwanee, GA
Hello, sir. It seems you have been absent for a while. I hope you and your family are well, during these completely crazy times. You seem to be a lone breath of sanity and fresh air. Take care and stay safe.
Matt: Hi, Ken. Yes, I stepped away for a much-needed break right around Memorial Day. Sadly, my father died on May 28 and I needed more time while tending to family matters and coming to terms with his loss. My dad loved football and we loved talking about it together – he also read Straight from the Beek every day. While I'll miss having those conversations with him, I'm happy to be back here talking about the Falcons with all of you. Thank you for all of your support – the notes, direct messages – through what has been a very difficult period for me and my family. I'll never forget the support you've all shown. Thank you.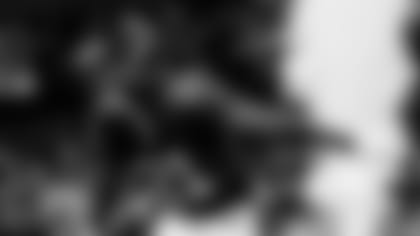 Brian from South Florida
Beek!!!! I miss all things Falcons, and hopefully this season will still be a go. My question is today, being that the team is getting some extra cap space, do you see us getting another DE or CB? If so, who do you see as realistic target FA? We look Super Bowl-stacked in our depth. Do you think that might lure FAs? Love your stuff. TY and go Falcons!!!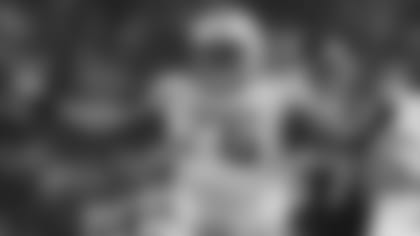 Kevin from Sierra Madre, CA
Hi Beek, I do think we will be back in the playoffs this season and think we get 10-12 wins, but I do feel like Mike Daniels would be that extra help needed for our DL. If we sign just one more player before we can open training camp, corner is still somewhat weak in depth but the DL to me needs more consideration, what is your opinion?
Matt: Hi, Kevin. I think 10-12 wins would probably clinch a playoff spot, but I'm not ready to predict a final record for the Falcons in 2020 just yet. Let's get through a preseason, first. To be honest with you, I like the defensive tackle rotation right now. I can't wait to see how Marlon Davidson performs once the pads come on. Would I be for adding proven talent there? Absolutely, but as I noted above, I think the Falcons have a more pressing need at cornerback still. I'd like to see them go that route first.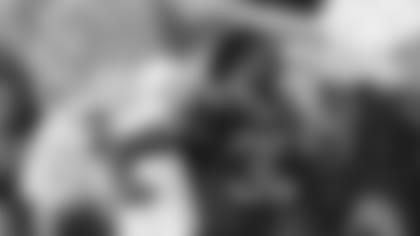 Jesse from Farmerville, LA
Hey Beek, first off, Todd Gurley looks fine doing his workouts. But why do you think there are so many Matt Ryan haters? Also, on Facebook, Falcons fans are so negative. I said we could have a dominant team and people lost their minds, saying we will win 5 games. I don't get the pessimistic attitude.
Matt: Good to hear from you again, Jesse. I saw the Todd Gurley tweets, too, and stuff like that always seems to fire the fans up. What I'm waiting to see is how Gurley fares through the first four games – I want to see what kind of workload the Falcons give him, how he handles it and I'll be watching to see if he can explode off those cuts into open space. I don't get too excited when players are running around in shorts and helmets. We all know what a healthy Todd Gurley is capable of, and I'm hoping that's the version we'll see in red and black this fall. As far as Falcons fans being negative and also bashing Matt Ryan on social media and in this space … that's just a segment of the fan base, really. There are plenty of optimistic fans out there who are expecting a return to the playoffs in 2020. There are also a ton of Matt Ryan supporters out there, too – as there should be! The man is most likely bound for Canton and is still playing at an elite level. If the Falcons should ever win a Super Bowl with Ryan under center, mark it down: He'll be in the Hall of Fame. One more thing, Jesse. Fans have just witnessed the Falcons complete back-to-back 7-9 seasons – and there were high expectations heading into both seasons. Some fans are understandably a little jaded and they're going to make noise until things are turned around.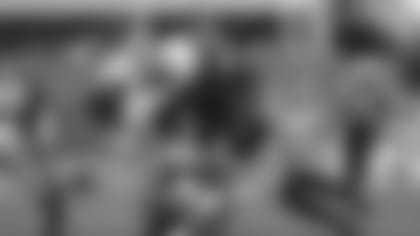 Ashley from Kent, OH
Hey Beek. It was a shame to see Austin Hooper leave this off season, but I understand you can't pay everyone, and his play deserved that big contract, but the tight end room now seems a bit thin, with Luke Stocker having also been released. I'm excited about Hayden Hurst and I'm sure he'll continue to improve, but Hoop had more receptions last season than the all our current TEs have had in their NFL careers combined! So, I wondered what your thoughts were on Jordan Reed. I know he's had his injury problems but is fresh having sat out 2019 and if he's on the Falcons roster, should avoid another helmet-to-helmet hit from Keanu Neal this offseason. The contract could be mainly incentive based to help with the cap space and lower the risk, with plenty of upside if he stays healthy!
Matt: As some of you may or may not remember, Jordan Reed suffered a concussion during the Redskins' preseason game against the Falcons in 2019 and it forced the talented tight end to miss the entire season. Reed was in the league's concussion protocol for six months before being cleared. While some thought Reed might retire (this wasn't the first concussion he's experienced), he reportedly said that he's now "100 percent" and wants to play again. I have no idea what the market will be for Reed right now. Regardless, I don't see the Falcons signing him, Ashley. I think there's a lot to like about Hayden Hurst and he's still coming into his own as a player. Don't get caught up in comparing stats, either. Give Hurst some time in this offense. He still needs to develop that chemistry with Matt Ryan, and I'm sure they will. Austin Hooper worked very hard at that relationship with Ryan and it paid off – his numbers improved every single season. I expect the same kind of production from Hurst, provided he stays healthy and on the field.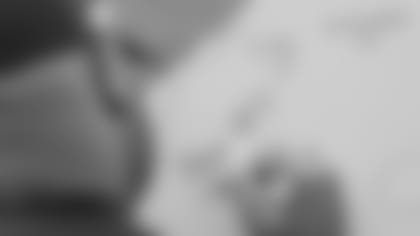 Jeremy from Calhoun, GA
Hey Beek, just wanted to say I'm so sorry for the loss of your father. My wife and I will be praying for you and your family! If you're going to Rise up, at least he has finally made the rise up we all look forward to one day in Heaven! Stay strong my brother!
Matt: Thank you, Jeremy. I will. Now that you've written that, "Rise up" definitely has some extra meaning behind it for me now. You guys rock. Again, thank you – it means a lot to me and my family.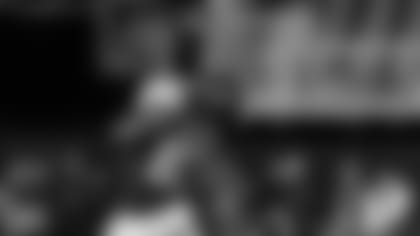 Luis from Mexico City, Mexico
Hi, Matt. Hope you are doing well today. I wanted to ask if you think Russell Gage could become the Falcons' breakout player of the year. Also, at what year do you think Julio Jones is going to retire?
Matt: Hey, Luis. Great to hear from you! I don't know if you had a chance to read a story that we had on our site back on May 14, but many in the organization are expecting bigger things from Russell Gage in 2020. Offensive coordinator Dirk Koetter said he thinks "we will see a jump in his game." So, to answer your question, I do think Gage is a strong candidate to be one of the Falcons' breakout players for sure. As far as predicting when Julio Jones might retire … no chance I'm touching that. Why? Jones, as we all know, is not like most players. He has freakish athletic talent and at age 31, Jones is showing no signs of slowing down. Most receivers start to hit a wall in their early thirties, if they even play that long in the league. Not Jones, and there's no telling when he might slow down. MAILBAG
Do you have a question about the Falcons that you want answered? Ask a question here and it could be posted on AtlantaFalcons.com.
Go ahead, ask the Beek
Do you have a question about the Atlanta Falcons (or anything football-related) you'd like to ask Matt Tabeek? If so, hit the link. Please remember to include your home state (or country if you live outside the U.S.). Thanks for reading SFTB!