We are now down to 40 days until the Falcons kick off their season against the Seahawks on Sept. 13. That said, there are a lot of things happening in the NFL right now mainly because of the uncertainty due to the global pandemic we're in. That said, the Falcons returned to Flowery Branch on Monday and have kicked off training camp. You've got plenty of questions, too, so let's get to them now. Just remember that all opinions here are mine unless noted otherwise.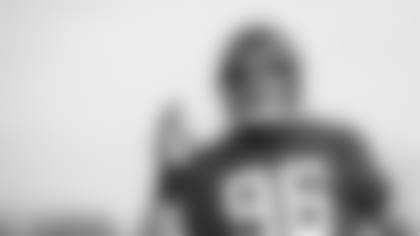 Ryan from Atlanta, GA
Hey Beek! I heard Tyeler Davison is on the COVID list. Who will play as his backup? Marlon Davidson? Thanks for all that you do!
Matt: There's some important things to keep in mind when it comes to the reserve/COVID-19 list, Ryan. Being placed on this list does not necessarily mean that a player has tested positive for the virus, either. NFL teams are only allowed to comment on a player's roster status and may not disclose whether or not a player is in quarantine or tested positive. That said, this is not a permanent move by any means. Davison will return from the least whenever he is deemed healthy or safe. I have no more specifics in that regard. So, to your question, it's not really an issue at this point because we're in the first week of August. Players are going through strength and conditioning drills this week. If we were heading into the Week 2 game against the Dallas Cowboys, that would be a completely different situation (and your question would be much more relevant). Hope that makes sense. Thanks for writing in. And for what it's, the Falcons now have six players on the reserve/COVID-19 list:
Safety Jamal Carter
Defensive tackle Tyeler Davison
Quarterback Danny Etling
Safety Jaylinn Hawkins
Linebacker Foye Oluokun
Fullback Keith Smith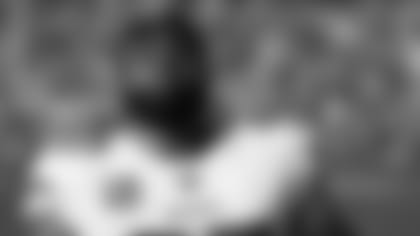 Jerry from Hinesville, GA
Hey Beek! I know we can't afford Jadeveon Clowney, but what about Everson Griffen, Clay Matthews, and Ziggy Ansah? Also, I would still like to see us sign a veteran safety (Dre Kirkpatrick) and linebacker (Alec Ogletree or Vontaze Burfict), just in case the injury bug bites us again. What do you think?
Matt: Jerry, you know I love when you write in, but you're all over the map with these players this morning. You're talking about some older, some younger, some tweeners and guys that may be listed at the same position but are completely different in what they can (and can't) do. I'm glad the Falcons went out and signed a veteran cornerback who can (and will) push for a starting job. I think Darqueze Dennard was what we expected – not a big, splashy name but a guy with plenty on the treads and upside. Remember, the guy was the No. 24 overall pick in the 2014 NFL Draft. That said, my top concern when it comes to this defense now shifts (a bit) from cornerback to the edge rusher, especially when it comes to depth there. After Takk McKinley (who, by the way, looks like he's in tremendous shape based on what we saw on Monday) and Dante Fowler, the Falcons are thin. Here's the deal, though: There's not a lot of money to throw at a big-time pass rusher, even one with some issues (age, injury history, etc.). Guys are free agents right now for a reason. Jadeveon Clowney and Everson Griffen will, in my opinion, command some big dollars. As far as the other players you mentioned above – Clay Matthews, Ziggy Ansah, Dre Kirkpatrick, Alec Ogletree and Vontaze Burfict – most of them are older players. I've discussed Matthews quite a bit here. He's hard-nosed player with 11 years of experience in this league. He's on the back-end of his career. He could decide to retire, too. How much does he have left in the tank? I don't know, but he's been fairly consistent and productive. Matthews also brings that veteran leadership which is invaluable. I can't see the Falcons throwing big money at a player like Matthews, but if they could him with a cap-friendly deal I'd be all for it. I think Matthews is at that the point of his career where he'll play if the gets money and situation is just right. Should be interesting to see where he lands or what he ultimately decides to do. I thought the Falcons might go after Kirkpatrick, a cornerback, but they signed his former teammate, who is younger, instead. I'd be shocked if the Falcons signed a player like Burfict, mainly for team chemistry reasons. The dude is talented but also has a history of getting into trouble; I just don't see it happening. Ansah is an intriguing name and I was asked about him in early July. He has had an up-and-down career and is coming off two fairly disappointing seasons (production-wise). Prior to that, he tallied 12 sacks for the Lions and he has a total of 50.5 in his seven-year NFL career. He's a free agent for a reason, Arthur. He's 31 years old and I'm not sure where he is health-wise. That could be a factor. Another reason could be money. Maybe he wants more than what's being thrown his way in terms of offers. I don't know. Maybe he's waiting to see how things shake out as we inch closer to (we hope) the 2020 season. And then there's the football side of it all. What does he have left in the tank? Does he fit scheme-wise? Those are questions that teams must answer (and more) when they look at guys like Ansah compared to who else is out there and available. He's 6-foot-5 and 275 pounds, has experience and knows how to get to the quarterback. If he checks all the aforementioned boxes for the Falcons, why not give him a look (if the price is right)? Stay tuned.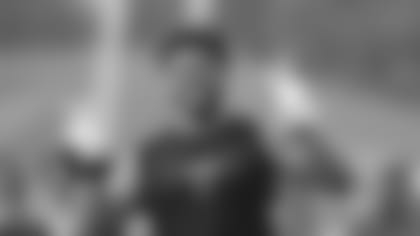 Daniel from Newnan, GA
Hey Beek! Absolutely love what you do for us Falcon fans! The content you're providing is a buffet of Falcons food sure to satisfy any and all of our many appetites! Seriously, podcasts! The Early Bird! Your Take! Writers' round table (more please), always look forward to your Power Rankings, SFTB polls; access to Blank, McKay, TD, DQ, the coaches!!!! And the latest In His Words: Qadree Ollison – WOW!! (a must read!!) and so much more! But the main course is and always will be Straight from the Beek!!!!! Has the team decided which uniform combination they're wearing to open the season?! Go Falcons! LET'S ROCK!
Matt: Wow, thanks for all the love, Daniel! Listen, when we were deciding on how to build this website up back in May of 2017, we started with you – the Falcons fans – at the beginning of every idea and conversation. This site is about you and what you want, what you care about and what you want more of. We've tried different things and will continue to, that's for sure. We're just getting started, too. You guys always have my email address and, of course, access to the Straight from the Beek inbox! Always love hearing from you and getting feedback. As far as the uniform schedule for the season … yes, we have one. And, yes, we have a pretty good idea of what combinations the Falcons will wear and when. That will eventually be unveiled. As far as what the main home and away uniform combinations will be, you can see more details right here. Oh, and I'm glad that you enjoyed the Qadree Ollison piece. We now have four different In His Words pieces written by the players and I think they all do a great job in capturing their voices as they each share their unique experiences and points of view.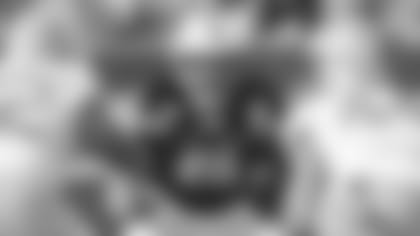 Jimmy from Brunswick, GA
Beek, really sorry to hear about your dad. My heart goes out to you. Sounds like a great dad/son relationship. I read something about grading the offensive line's and was excited about the Falcons being ranked fourth! I think Matt Hennessy might really get a strong challenge from the free agent center from Arkansas. I think his last name is Rapp. If so I'm thinking one of the two make starter the other makes second string that may well boot James Carpenter and the other guard. Hopefully we would keep Matt Gono. I feel/believe our offensive line is going to be a great strength for the Falcons. Really like Kaleb and Lindstrom. Kaleb showed a lot of fight last year to me. Beek how do you feel about the offensive line and Rapp giving Hennessy a run at guard?
Matt: Thanks, Jimmy. That's so kind of you and, yes, my dad was one of a kind. I think the player you are referencing here is former Arkansas center Austin Capps (or maybe it was Caleb Repp from Utah, not sure). To be honest with you, I'm reserving judgment on all of the undrafted free agents until I see them play or at least in a scrimmage (which will be the case now that there will not be any preseason games this season). One writer who seemed to somewhat high on Capps, who was released Sunday along with Repp, was Bleacher Report writer Brent Sobleski. In fact, he graded each team's undrafted free agent hauls, including the Falcons, and I wrote about it here. And I'll say this much about Matt Hennessy. I think he's one player to keep a close eye on when it comes to left guard. A number of teams were reportedly interested in Hennessy coming out of Temple (and some were trying to trade up and snag him before the Falcons did).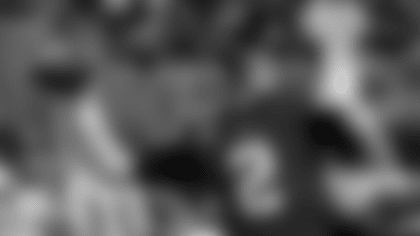 Taron from Atlanta, GA
Hello Beek, just starting reading your column and see you are very keen on Matt Ryan. To me he is the ultimate stat-padder. There are many QBs who could have similar stats with level of talent support. Kyle Shanahan's system gifted him an MVP, very average QB otherwise. Also, DT seems to be an overlooked position of need (aside from Jarrett, of course). Thoughts?
Matt: All I do with Matt Ryan is point out the facts and squash lazy narratives by a lot of readers who fail to note those aforementioned facts. Matt Ryan has put up impressive numbers before and after Kyle Shanahan. He's also led this team to 109 regular-season wins, five playoff berths, three division crowns, an NFC championship title and being one play away from winning a Super Bowl. That is not an average quarterback, Taron. Under Shanahan as the offensive coordinator, the Falcons went 8-8 in 2015 and 11-5 in 2016. No quarterback in franchise history comes close to matching Ryan's on-field performance. You can look that up on your own, but I'd be glad to compare any other player at the position, if you'd like. As far as the defensive tackle rotation goes, I actually feel decent about the Falcons there. I like what they have in Grady Jarrett, Tyeler Davis, Allen Bailey (who's a tweener), Marlon Davidson , Deadrin Senat and some other players who will push for jobs, like Jacob Tuioti-Mariner. It's edge rusher (and depth there) that I am more concerned about at the moment.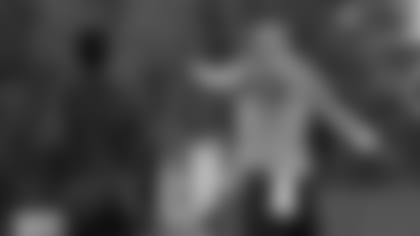 Jesse from Farmerville, LA
Hey Beek, I am appalled that Matt Ryan was left off the NFL Top 100 list. I don't understand the utter disrespect for our team and players. All I can think of is, everyone in the world except NE wanted to beat then in SB. We didn't and maybe that's where the disrespect comes from. People are mad we couldn't finish the job. Why do you think our players continue to be undervalued?
Matt: Yeah, I said it last week and I'll say it again: It's abundantly clear that there is an anti-Matt Ryan bias out there and, sadly, some of our fans buy into it (see above) or listen to some of the ill-informed or agenda-driven talking heads out there. Ryan's body of work and what he's done for this franchise speaks for itself. Ryan is the best quarterback in Falcons history. I've seen the NFL Top 100 Players list of 2020 list and don't agree with it. I understand why those lists are created and their purposes – to create excitement, buzz and debate among fans. How is Ryan not even on that list? It's baffling to me. It's largely based on "what have you done for me lately" and Ryan's Falcons have finished 7-9 in back-to-back seasons. Quarterbacks often receive too much of the credit when their teams succeed and, likewise, too much blame when their teams miss the mark. It's the nature of the position. If the Falcons win 10-12 games, take the NFC South and go deep into the playoffs, believe me, they'll be represented well on lists like that following the season. They're popularity contests, for the most part.