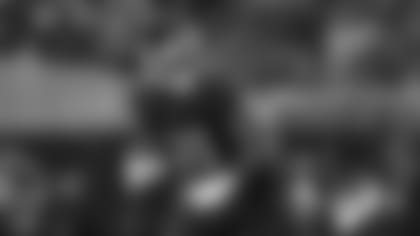 Tomas from Henderson, NV
Hey there! I just had a question about this opt out stuff and maybe you can clear this up a little clearer for me. So if a player has a one-year deal like Todd Gurley, and decides to opt out, are they still a free agent after this season? Same with players on two- or three-year (or more) contracts? Does this year count, if they opt out? I've been confused by this one so hopefully you can help answer that. Love the column, thanks a ton, hope you're staying safe.
Matt: Hey! If the NFL plays the 2020 – and that is the plan, by the way – and a player decides before the Aug. 3 deadline to complete the paperwork and opt out for the season (he cannot return this season), the player's contract tolls (so if they're in the final year of their current deal, they'd move one step closer to free agency). Players with preexisting conditions reportedly get a $350,000 stipend and those who opt out for other reasons receive $150,000. The "stipend" is really a pay advance to be paid back next year, by the way. Hope that helps.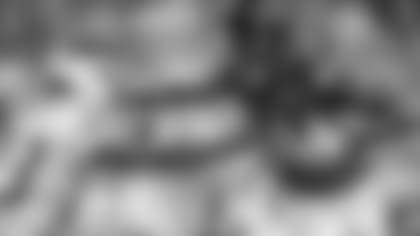 Taylor from San Antonio, TX
Hey Beek, I'm glad you're doing well and have three questions. 1) Why did Dennis in your previous article say Julio opted out?!?! Did I miss something? 2) When I finally make it for a game, can I get in early or stay late for a possible autograph from Matty Ice? San Antonio to ATL is a very long drive and I'd love something to bring home signed by the MVP. 3) Who's got the best fried chicken and waffles in Atlanta?
Matt: Hey, Taylor. If Julio Jones decided to opt out for the season our site probably would've temporarily crashed. No, you didn't miss anything; it was just the way Dennis worded his question (which could've probably been better but was more of a hypothetical). This is not the season to be counting on getting any autographs, Taylor, so I'm assuming you're talking about 2021. Your best bet is to attend the 2021 training camp if you're hoping to land an autograph in person. As far as the best fried chicken and waffles in Atlanta goes … wow, that's a tough one because there are some very good options. Let's go with the Atlanta Breakfast Club.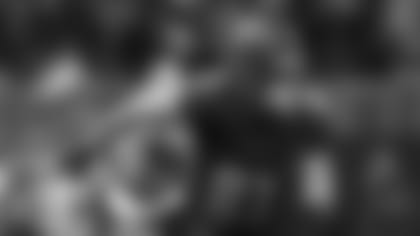 Andrew from Ringgold, GA
Hey Beek. I think that Hayden Hurst may be an even better fit for the Falcons' offense than Austin Hooper. He seems to be very athletic, and if Calvin Ridley emerges as a real threat, I can see Hurst doing some damage. What do you think?
Matt: Hey, Andrew. In case you missed it, we put together a list of our top-10 breakout candidates for the 2020 season and Hayden Hurst landed in the top spot at No. 1. Since I wrote that story, I'll let you read the piece vs. going too deep into it here. I will say this much, there has been a lot of positive buzz around these parts in regard to Hurst – from Matt Ryan to general manager Thomas Dimitroff. People are excited about his skills, his potential, his attitude and how he fits into this offense. Can he pick up where Austin Hooper left off (and take it to the next level)? Stay tuned.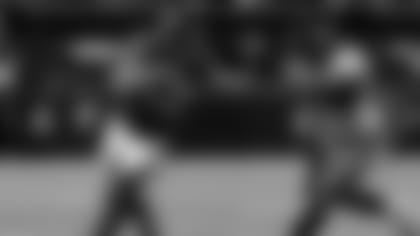 Brian from South, FL
Yo, Beek! Did the league pass new IR player returning rules for this season? Also, any info on this new player COVID IR return policy? Hate to see a talented rookie fall behind in the locker room. Thanks for always doing you, brother. Go Falcons!!!
Matt: Hey there, Brian. Let's start off with the latter question since the Falcons have placed fullback Keith Smith and safety Jamal Carter have been placed on the team's reserve/COVID-19 list. The day before the Falcons placed Jaylinn Hawkins on the list as well. It's really important to note this before I go any further: Due to league policy, NFL teams are only allowed to comment on a player's roster status and may not disclose whether or not a player is in quarantine or tested positive. To be clear, this list was created for a player who either tests positive for COVID-19 or who has been quarantined after having been in close contact with an infected person or persons. How long will a player be on the list? Good question. As far as I know, the league hasn't revealed how long a player will remain on the reserve/COVID-19 list. I'm guessing once the player is deemed safe or healthy to return, he'll do just that. For more a more detailed explanation on the 2020 injured reserve/COVID-19 rules, check this out. Regarding your first question, yes, the rules have been tweaked for 2020. From what I understand, teams will be allowed to return three players in 2020 (instead of just two) from either the reserve/injured or the reserve/non-football injury/illness list to the 53-player active/inactive list – and I believe that can only occur if the players have been placed on the reserve list after final roster cutdowns.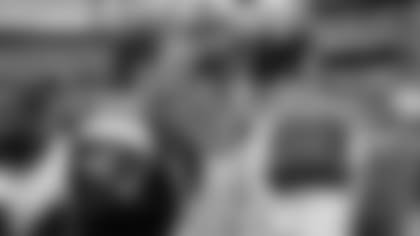 Gus from Gaithersburg, MD
Beek, what's happening my man. First off, I'd like to send my most sincere condolences on your father's passing. My thoughts and prayers go out to you and your family. Onto my question. Being around the players and coaches as you are, do you feel a sense of 'challenge accepted' in the air by the personnel? With the NFC South having turned into arguably the toughest division in the league, do you think the Falcons are looking forward to the challenge? Our past has proven that we perform better on challenges and 'make-it-or-break-it' scenarios. IMO, we falter when we get too much media expectations. I personally think we will kick butt this season, be that Tom Brady or Joe Montana himself in our division. Your thoughts?
Matt: I really appreciate the kind words, Gus. Means a lot. As someone here in the Falcons organization told me shortly after my Dad died, you never stop missing or thinking about your father but, in time, it'll get easier to deal with. I do miss him. OK, as far as your question goes, yes, every single person I've talked to you is incredibly excited about this season and competing against the Saints, Bucs and Panthers. The offseason changes and headlines have certainly put a spotlight on the NFC South. If you know anything about professional athletes and coaches, they absolutely relish a good challenge – it's what makes them tick, really. The Falcons might be the third-most talked about team in this division right now, but you can bet that when it comes time to kick off the season against the Seattle Seahawks on Sept. 13, they'll be ready and focused on winning that game – and the NFC South.