We're one day closer to the start of the NFL season, a season that will be unlike any other in recent memory because we're in the midst of a global pandemic. The Falcons are planning to kick off the regular season against the Seattle Seahawks at Mercedes-Benz Stadium on Sept. 13, which is only 46 days away. As most of you know by now, there will be no preseason games or fans at training camp this year. In the meantime, let's get to your questions. Just remember that all opinions here are mine unless noted otherwise.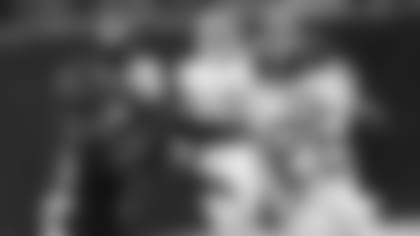 Jaren from Cave Creek, AZ
Hi Beek! I had another question for you. Is Logan Ryan a free agent we should be interested in? He can play all around the secondary, and since our safeties are injury prone, he can play there too if it is needed. Also, what position do you think we should look out for in the 2021 draft?
Matt: Salary cap aside, I'd personally love to see the Falcons sign a proven veteran cornerback who could start or push for a starting job. I think they have a talented, young and relatively inexperienced group right now and a veteran in the mix would really help in my opinion. Would a guy like Logan Ryan bolster this group? Absolutely. I've mentioned Dre Kirkpatrick as another example in the past numerous times here, too. Here's the catch: Ryan may be way too expensive for the Falcons, and so that's why I don't think it'll happen or is worth spending too much time thinking about, Jaren. Last time I checked, Ryan was reportedly seeking around $10 million.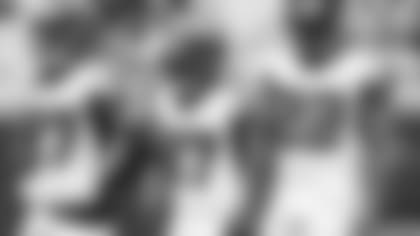 Jacob from Birmingham, AL
What's up, Beek! Man, I'm excited for football, it's getting closer by the minute! Excited to see what the Falcons can put together on the field this year. My question for you is, with Kazee, Neal and Allen all on the final year of their contracts, who do you believe is the most valuable? I love a plug-and-play guy on the defensive side and Kazee is exactly that. Neal should be a freight train with something to prove back there after coming back from his multiple injuries, and Allen is such a smart ball player with a knack for the rock. I think those three guys are the key to building our secondary. That being said, I don't really think we should move on from any of those three guys. Your thoughts?? Thanks for all you guys do. I just know we have a hell of a year!!
Matt: When you stop and think about all of the Falcons playing on either their final years of their respective deals or are playing on one of those one-year- prove-it deals, it's a higher number than most people realize or talk about often (so I'm glad you brought it up). Look, the NFL is very much a "what have you done for me lately" kind of business. Almost all sports leagues are like that unless you're a superstar suffering a down year or just too darn expensive to cut (and, believe me, there are no sacred cows). I preface my response with that because all three of those players – Ricardo Allen, Damonate Kazee and Keanu Neal – all have something to prove. Those three guys are fighters, really, and they all bring different qualities to the back end of the Falcons secondary. Allen is like a quarterback or coach back there; he's smart and can (usually) get everyone lined up before the snap. Neal is a physical specimen with freakish abilities who can hit like a linebacker. Kazee is a playmaker, pure and simple. I think it'll come down to (in no specific order) … A) how the team performs, B) how they each perform, C) health and D) salary demands and available space in the end. Another factor: how rookie Jaylinn Hawkins performs when he gets his opportunities.
Michael from St. Petersburg, FL
I have been reading your columns for a little while now. My question for you is this: With COVID-19 and players opting out, is that going to help save coaching jobs for those on the hot seat?
Matt: Right now, based on the number of players opting out per team, I'd have to say no. Fifteen of the 32 teams have had players opt out of the 2020 season so far, and the most on any one team is the New England Patriots with six players. The teams with the next highest amount are the Cowboys and Ravens with two players each. If the season were to start today and is played in its entirety, I don't think those numbers would affect (or save) a coach's job. The only one who could currently make a case is Bill Belichick and I think we can all agree that his job is safe. For what it's worth, no one of the Falcons has opted out yet. Based on the most recent opt-out tracker I've seen, here are the number of players opting out per team:
OG Laurent Duvernay Tardif
WR Stephen Guidry
CB Maurice Canady
S Patrick Chung
LB Dont'a Hightower
OT Marcus Cannon
RB Brandon Bolden
FB Danny Vitale
OL Najee Toran
OT Andre Smith
WR De'Anthony Thomas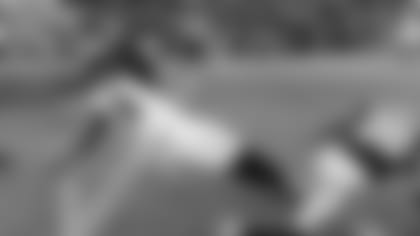 Dennis from Smyrna, GA
Hey Beek, I have a question, Will Julio Jones's salary count against the cap after he opted out? If not, we might be able to get a couple of players with the extra cap space. I know the four-man front usually uses smaller defensive ends, but a 245-pounder facing a 320-pound guard pulling usually does not end well! Maybe a 270ish on running play downs.
Matt: I'm only going to answer the first of your questions, Dennis, and you'll see why. Players with preexisting conditions and who are considered to be a "high risk" reportedly get a $350,000 stipend (advance) and an accrued NFL season if they choose to opt out. Those who willingly opt out for other personal reasons or concerns will receive a $150,000 stipend. So, the answer to your question is, yes, but the salary would be pushed to 2021. Something to keep an eye on, especially if you're a Falcons fan, is next year's salary cap. As we all know the salary cap increased significantly over the last five to six seasons, expanding around $10 million each year. There's a good chance that the 2021 salary cap could actually decrease to cover losses. The league could opt to spread that out over a few seasons, too. Stay tuned.
Thomas from Shingle Springs, CA
For all these players who chose to opt out of the 2020-21 season for whatever reason, do they have the option to return to their team this season under any situation? Let's just say its mid-season and this virus has started to clear up or has been totally wiped out and doesn't have the threat it once did? Now let's assume that there is "no or little" change in this virus but those players who opted out see their teams doing good without them and in the hunt for the playoffs can these players then decide to return to their teams to finish out the season? I can see this happening regardless of how this virus continues.
Matt: As of right now, players have until Aug. 3 to opt out of the season, Thomas. That could change, however. From what I understand, once players complete the paperwork to opt out the decision is final, and they cannot return.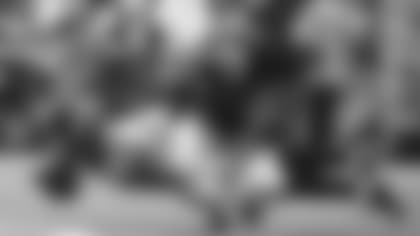 Matt from Syracuse, NY
What do you think about bringing back Devonta Freeman for cheap to pair up with Gurley?
Matt: I think that ship has sailed, Matt. The Falcons brought Todd Gurley in here to be the man and carry the load this season. He's playing on a one-year prove-it deal (while also receiving money still from the Los Angeles Rams). The Falcons didn't bring him in to be a situational back, either. I do expect Ito Smith, Brian Hill and Qadree Ollison to compete for those other carries – and the Falcons like that group. Will they keep all four? That's the bigger question. I do not see them bringing in Devonta Freeman, though. Let's face it, Freeman likely wants to start and play, and not sit on the sidelines. Running backs have a shorter shelf life than some other positions, too, because of the pounding they take. Freeman will likely want to play and get paid, something that would not happen here. He had a nice run that, unfortunately, ended with some injuries. I hope he gets another chance and can remain healthy.