We are 44 days away from kicking this season off, folks. This season is going to be different, weird … but it'll still be football. Will they put an asterisk by the year 2020 and always refer to it as "the COVID-19 year"? I have no idea, and time will tell. In the meantime, you've got plenty of questions about football and the Falcons, so let's get to them now. Just remember that all opinions here are mine unless noted otherwise.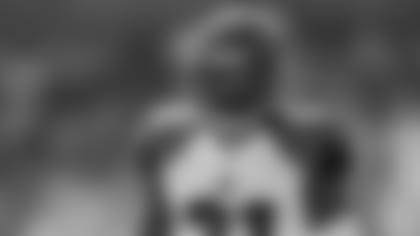 Kevin from Sierra Madre, CADear Beek, I will keep you in prayer about your father's passing and all my regards to you as well. I'm really excited for Darqueze Dennard and feel our secondary really got a big boost. If there is any cap available to get Graham Gano, what would be your thoughts on that? I like Younghoe Koo but if we need a kick late beyond the 50-yard mark, we need more of a leg? Rise Up in 2020!!! P.S. I will get to the Atlanta Breakfast Club on my next visit to the ATL …
Matt: I'm glad this is the first comment and question out of the gates this morning because as of right now, this is strictly a report from Tom Pelissero of the NFL Network (see below) and there's nothing official to actually report yet. I wish I could give you more on that front.
That said, if there is a deal in the works, it's a tremendous sign, in my opinion. I've been writing here for months that the Falcons have a talented, young and inexperienced secondary that's full of potential but would really benefit from a veteran corner who could come in, compete for a starting job, provide leadership and important depth. If it happens to be Darqueze Dennard, so be it. I think there's a lot to like there, especially if the Falcons can work out a cap-friendly deal with him. Dennard was born and raised in Georgia, so it would be a homecoming of sorts. Remember, Dennard was the No. 24 overall pick in the 2014 NFL Draft coming out of Michigan State. Those Spartans teams he played on won the Big Ten twice, including the Rose Bowl in 2014. He was an All-American and All-Big Ten selection. His six seasons in the NFL – all with the Bengals – haven't been quite as successful. Dennard does have three interceptions to his name, including a pick-six in 2017 (his best season). Dennard's stat line for 2019: 37 combined tackles, one tackle for loss, two quarterback hits, 17 receptions allowed, targeted a total of 35 times, five passes defended and his overall grade from Pro Football Focus was 72.2. Tap the brakes softly for now on Dennard and stay tuned here on that front. As far as Graham Gano goes, I'd love to see the Falcons bring in more competition at kicker (and I fully expect them to). Will it be Gano? I doubt it, but I'd love it. I just think he'll be looking for more money than the Falcons would want to pay and I also think the team is extremely confident in Younghoe Koo, too. I also remember writing the very same things about Giorgio Tavecchio one year ago, too. So, you never know. Thank you for the kind words about my dad, Kevin. Me and my father shared a love for football and I'm going to miss those conversations (and talking about SFTB with him; he read it daily).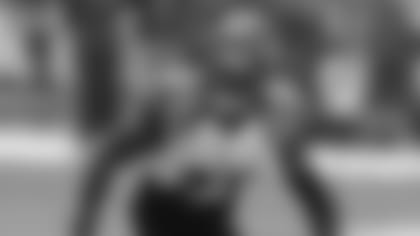 Ryan from Atlanta, GA
Hey Beek, love the column! I feel like I've made a new friend during this pandemic 😀. I heard the Falcons agreed to terms on Darqueze Dennard. Finally! I'm glad they did. Who is he, tell me about his stats, and your thoughts, please. I want to hear it from the wise man. Thanks!
Matt: Hey there, Ryan. Haha … Well, I love all of the Beekers here, even if when we disagree at times (which can be often some days). I shared most of my thoughts on Darqueze Dennard above but I want to be crystal clear on something: It's just a report that's floating out there right now. I'm not saying there's more (or less) to it, but just because someone talked to an agent and thinks a deal is imminent, doesn't mean a deal is done or even agreed to terms. As of right now, there is nothing official to report. To be really transparent, if I knew anything "unofficial" on that front, I could not report here it here anyway. Again, all of that could change the minute I hit publish here or in the next few hours or coming days. Stay tuned.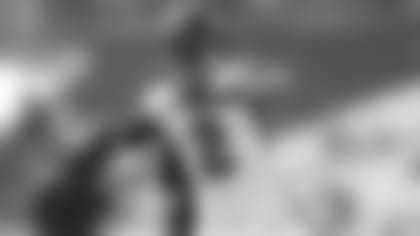 Derek from Columbus, GA
Why does everybody think Matt Ryan is overrated? I think he is the best quarterback in Falcons history.
Matt: It's abundantly clear to me that there is an anti-Matt Ryan bias out there and, sadly, some of our fans buy into it or listen to some of the ill-informed or agenda-driven talking heads out there. Ryan's body of work and what he's done for this franchise speaks for itself. You're not alone in your opinion, Derek. But I'm telling you it's a fact: Ryan is the best quarterback in Falcons history. When we announced the Falcons all-decade team recently, I made the (easy) case for Matt Ryan being the most important, most impactful and best Falcons player from the last 10 years (and, really, in team history). It was the easiest thing I've ever had to write for this site. Simply put, if Matt Ryan isn't behind center, the Falcons don't come close to enjoying their most successful decade in their 53-year existence. And don't even get me started on the NFL's Top 100 Players of 2020 list.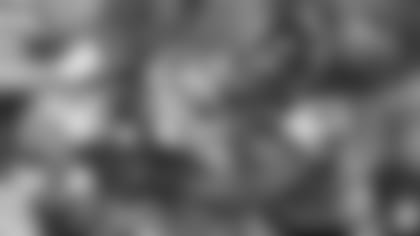 Deric from San Antonio, TX
Hi, Beek. Love your columns. Hey, is there any way to get Jadeveon Clowney this year? And do you think Calvin Ridley will hit 1,000 yards?
Matt: Thank you, yes (but I don't think it will happen) and yes. Thanks for reading, Deric. I think Jadeveon Clowney is seeking way more than the Falcons can afford to pay. Clowney is reportedly seeking a deal worth more than $20 million per year (that's Khalil Mack and DeMarcus Lawrence type of money). Remember, heading into free agency (and before the global pandemic hit), Clowney was considered to be the marquee free agent at one of the most sought-after positions (edge rusher). I think that and his ability to visit teams has stalled talks at times and has ended up being a major factor why he's still a free agent, not to mention all of the uncertainty surrounding the league and the 2020 season. Clowney can afford to wait, if he indeed plans to play in 2020. I just don't see it happening here in Atlanta, Deric. Could it happen? Sure, anything is possible. Don't count in it, is what I'm saying. As far as Ridley is concerned, I think everything sets up nicely for the Falcons receiver to have a big year. In fact, we think Ridley is among our top breakout candidates for the 2020 season.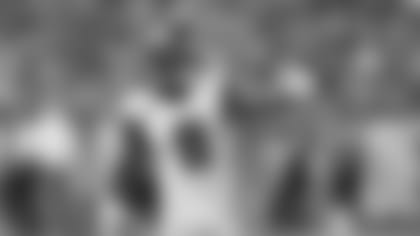 Eric from South Dakota
Hey Beek, hope all is well! I was just curious about your take on the NFL Top 100 list that they recently released. I thought both Grady Jarrett and Julio Jones got disrespected with their rankings. I was happy to see Todd Gurley on the list though. Do you think their positions were justified or what were your initial thoughts? Again, hope all is well. Keep up the quality content!
Matt: Hi, Eric. Yes, I've seen the NFL Top 100 Players of 2020 list and, well, I don't agree with it. Look, I understand just as well as anyone why those lists are created and their purpose – to create excitement, buzz and debate among fans. That one appears to check the box every single year and I expect it will continue to do so. No fan or player is really going to be everything with every single ranking – and there's so much to take into account. That said, I don't think I'd argue with where Julio Jones was ranked. And I think the fact that Todd Gurley is on the list is fair, too. I do think Grady Jarrett's ranking is low at No. 91. The one non-ranking I have a problem with is Matt Ryan's. How is Ryan not even on that list? It's baffling to me. But, like so many of these lists, it's largely based on "what have you done for me lately" and Ryan's Falcons have finished 7-9 in back-to-back seasons. Quarterbacks often receive too much of the credit when their teams succeed and, likewise, too much blame when their teams miss the mark. It's the nature of the position. Regardless, Ryan is easily a top 50 player and I could make the case for even higher.