If you've got NFL-related or Falcons-related questions, send them here and get answers – Straight from the Beek! Speaking of the Falcons, their regular season kicks off against the Seattle Seahawks at Mercedes-Benz Stadium on Sept. 13, which is only 47 days away. As most of you know by now, there will be no preseason games or fans at training camp this year. The questions are piling up so let's get to them now. Just remember that all opinions here are mine unless noted otherwise.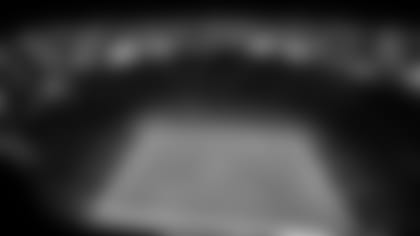 Michael from Mobile, AL
Will the Falcons be on the far sideline or the near sideline for the all home games this season?
Matt: As far as I know, Michael, nothing has changed on that front. The Falcons players, coaches and staff will remain on the same sideline as they always have.
Terry from Fuquay-Varina, NC
I saw an article that said Todd Gurley might sit out this season due to COVID-19. If so, how does that work with a one-year contract? Thanks.
Matt: Last time I checked, Todd Gurley tweeted that he was "on his way" to ATL, Terry. As of right now, players can opt out of the 2020 season due to COVID-19 if they so choose without penalty. If a player is considered to be a "high risk" to the virus, he would receive $350,000 and an accrued NFL season if they opted out. Players who aren't considered to be high risk but still want to opt out because they feel uncomfortable can receive $150,000. Here is the list of players who have already opted out of the 2020 season.
Tyler from Owen, WI
So why did you guys let Taylor Gabriel go? He was my favorite rookie player. I thought he had enough potential to be just as good if not better then Julio Jones. Could you Imagine two of them at their best? You guys would just need a better defense. Faster safeties and corners to help against the faster receivers out there. I would love to get a football signed by the whole team.
Matt: Tyler, we need to talk, bud. Taylor Gabriel was a nice player for the Falcons, but he's not even in the same universe as Julio Jones when it comes to receivers. Forget for a minute what I think … 50 league executives, coaches, scouts and players were asked who the best receiver was and they said Jones – and that it wasn't even close. Julio! You're also overlooking the fact that the Falcons drafted Calvin Ridley in the first round in 2018 and he's blossoming into a legitimate threat. Behind him the Falcons have Russell Gage and Laquon Treadwell, among others. So they're fine at receiver. Gabriel, if you recall, signed a four-year deal with the Chicago Bears in 2018 for a reported $26 million with $14 million guaranteed. He was released on Feb. 21 and is a free agent.
Jaren from Cave Creek, AZ
Was Marlon Davidson a steal in the second round?
Matt: For now, Marlon Davidson looks like he was worthy of the second-round pick, which is not too shabby, Jaren. Was he a steal? Well, he hasn't played a meaningful snap in the NFL yet. So those are strong words. The good news is we're about to find out. If he develops into the second coming of Grady Jarrett or Aaron Donaldson, then, yes, I'd say he was a steal in the second round. But that's a lot to prove. Let's see what the young man can do. I'm certainly very excited to see him in pads and getting after the quarterback. I had him on Bird Noises podcast and he was tremendous. Watch or listen to it, if you can.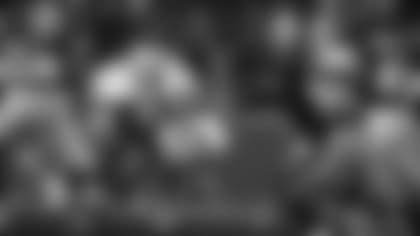 Willis from Montgomery, AL
Hi Beek! I have been reading a lot here in Straight from The Beek from fans about everything from our O-line to trying to get rid of our QB Matt Ryan (whom I think is still the best fit right now). I am curious about your thoughts on the Falcons being able to "finish" games this year? It hurt to go into the fourth quarter nervous, wondering if Atlanta will be able to hold a lead or have to struggle really hard for that last play that will either give you the win or the loss. Thanks for the venue!
Matt: Teams that can finish games are usually teams that can wear teams down and impose their will on their opponents. Think about those great Cowboys teams of the 1990s – when they assembled one of the greatest offensive lines – Larry Allen was the cornerstone – and had Emmitt Smith, the game's all-time leading rusher, toting the rock behind them. Give them a lead heading into the fourth and they would slowly and methodically pound teams into submission. It also helps to have a strong and opportunistic defense to go along with that strong running game, Willis. Can the Falcons pound teams with their offensive line with Todd Gurley running behind them? Can the Falcons defense create more turnovers, shut down opposing run games and get after the quarterback? I'd love to see it. And that's just it – we need to see it first. So that's my answer. MAILBAG
Do you have a question about the Falcons that you want answered? Ask a question here and it could be posted on AtlantaFalcons.com.