Editor's note: The statements and opinions regarding players and/or potential future players in the article below are those of the AtlantaFalcons.com editorial staff and are not of the Atlanta Falcons' football personnel unless noted in a direct quote.
What's up, Falcons fam? Ashton here. It's been a while since I took over a Bair Mail so I'm glad to be back answering your questions in today's installment. The draft is next week, which is crazy to think about, and there's a lot to discuss around that topic.
So, with that being said, let's get straight to your questions in this Monday mailbag.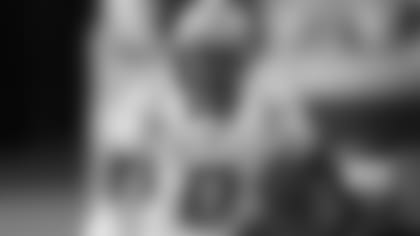 Mark Strause from from Hegins/Pennsylvania
Since Atlanta got Dupree the only two logical choices I see Atlanta taking with the 8th pick either Gonzalez at CB or finishing off the Offensive Line with Skoronski at LG. Your thoughts??
Edmunds: Hey Mark, appreciate the question. I think it's fair to say cornerback remains a position that needs more depth. And luckily, the 2023 draft class is loaded with top cornerback talent. But, I don't think the Falcons could go wrong with either a cornerback or offensive lineman in the first round. Or, maybe even a running back.
I'd personally take a cornerback at No. 8 overall to further fortify the defense. And yes, I already know what you're thinking. Even with Jeff Okudah added to the cornerback room, that doesn't necessarily mean the Falcons are set at the position. Okudah's best season came in 2022, his third year in the league, so there's still a lot for him to prove at the position.
Gonzalez is arguably the top cornerback in the draft, so there's no guarantee that he'll be available when the Falcons are on the board. But, if he is, why not add him to a cornerback room featuring A.J. Terrell, Okudah, Mike Hughes and Casey Hayward, among others.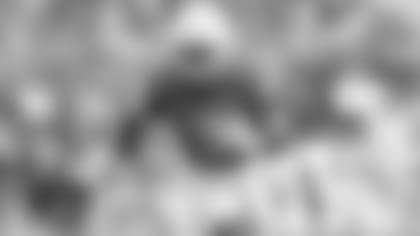 Josh Blum from Atlanta, Ga.
Am I crazy to think that the Falcons should draft Bijan Robinson at 8? I know RB is not a premium position, but he seems to be a perfect fit in Arthur Smith's offense. Pairing with Allgeier could potentially ensure that neither are overworked, which would allow for longevity.
Aside from Will Anderson, the top DEs aren't unanimously loved, so I'm wondering if it makes more sense to draft an elite RB instead of drafting a DE with lots of questions.
Edmunds: Nope, I wouldn't call you crazy at all. That actually makes sense if the Falcons ultimately decided to take that route. Running back was the only position that wasn't added to during the free agency period, at least up until this point.
Cordarrelle Patterson will be on the last year of his contract in 2023, so if you're thinking long-term at the running back position, drafting Bijan Robinson to pair alongside Tyler Allgeier makes complete sense. And I also think Robinson would work well in Arthur Smith's offense.
He's a physical runner, similar to Patterson, who has top-end speed when in open field. And he's also someone that's hard to bring down. Per PFF, Robinson had 104 broken tackles in 2022. So, with everything mentioned, taking a running back in the first round isn't far fetched at all.
Geoffrey Cobb from Brooklyn, NY.
It seems like the Falcons have had issues at left guard for a long time and have been unable to find a player to hold down the position for a long time. Do you think that the falcons will address left guard on day two or three? Will they be able to find a player later in the draft who could compete to start at left guard? Thanks!
Edmunds: I think the Falcons will potentially address the left guard position on Day 2. In my top three Falcons needs from last week, I had Atlanta drafting offensive guard Chandler Zavala at No. 75 overall in the third round. I believe the Falcons will target defensive players in the first two rounds.
I suggested Zavala because, in the last two seasons, the North Carolina State product allowed just eight pressures and zero sacks. He's most dominant as a pass blocker, with solid run-blocking abilities, which wiIl work well in the Falcons offense. He's dealt with injuries during his college career but when healthy, he's a force on the offensive front.
Matt Hennessy, who saw action at left guard in 2022, and Jalen Mayfield, who started at left guard in 2021, are expected to return in 2023. Still, I think the Falcons should look to take a proven guard in this year's draft.
Submit your questions right here for inclusion in the next Bair Mail.