FLOWERY BRANCH, Ga. -- The Falcons have added to the linebacker position once more with the signing of linebacker Tae Davis to a one-year deal, the organization announced on Friday.
Davis has been in the league since 2018, when the Giants picked him up as an undrafted free agent. Since then, the University of Tennessee at Chattanooga alum has been with Browns (twice), Texans and Raiders. His most recent stint with the Browns in 2022 saw him promoted from practice squad player to the active roster in late December.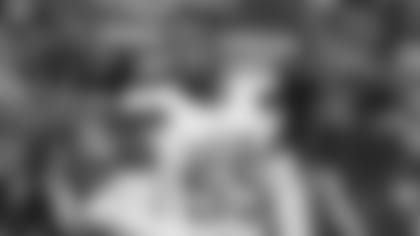 Davis has seen action in 45 games since entering into the league. Majority of that action has been on special teams, an area one would assume the Falcons would look to capitalize on if he were to make the 53-man roster. The expectation should be that Davis is being signed to be a role player on special teams and provide depth at linebacker.