FLOWERY BRANCH, Ga. -- The Falcons have sent a 2023 seventh round draft pick to the Patriots in exchange for tight end Jonnu Smith, the organization announced on Wednesday afternoon when the new league year began.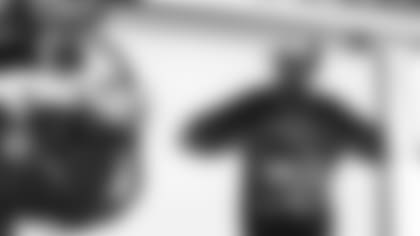 In March 2021, Jonnu Smith signed a four-year deal with the Patriots that valued at $50 million. Over the next two years, Jonnu Smith totaled 55 catches for 539 receiving yards and one touchdown. More important, though, is Jonnu Smith's history with Falcons head coach Arthur Smith.
The two Smiths joined forces in Tennessee when Jonnu Smith was selected in the third round of the 2017 NFL Draft. At the time, Arthur Smith was the tight ends coach prior to him being promoted to offensive coordinator in 2019. During that time, Jonnu Smith was reliable and productive for the Titans offense while under the tutelage of Arthur Smith.
By the end of his four years in Tennessee, Jonnu Smith had accumulated 114 receptions, over 1,300 receiving yards and 16 receiving touchdowns.
This is not the first time Arthur Smith has acquired a former Tennessee tight end. Last year, the Falcons acquired MyCole Pruitt and Anthony Firkser on one-year deals. Both tight ends had previously been coached by Arthur Smith in Tennessee.
Jonnu Smith joins a tight ends room that boasts the likes of Kyle Pitts, who will return in 2023 after a season-ending knee injury, as well as Parker Hesse, who signed as an exclusive rights free agent at the end of February.