FLOWERY BRANCH, Ga. -- During Week 15 of the 2022 NFL season, safety Jessie Bates III was named NFLPA's Community MVP after organizing a memorable weekend for six single mothers and their children in Cincinnati.
He organized the weekend through the JB3 Single Mother's Initiative, a foundation Bates started to commemorate single moms for all of the amazing work they do raising their children as single parents. The fifth-year safety took the families shopping, gifted the children haircuts and rented out a movie theater, in addition to putting together other events.
Bates, a Fort Wayne, Ind., native, and his five siblings were raised by his single mother, Theresa, who worked two jobs to take care of her family. It's her influence which led Bates to dedicate himself to making a difference in the community.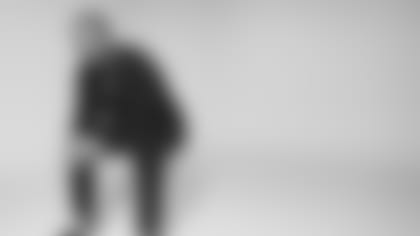 Once Bates arrived to the Falcons training facility on Thursday afternoon to sign his four-year, $62.04 million contract, he said he plans to donate $1 million over the next four years to organizations that help single mothers in the Atlanta area, as well as his hometown of Fort Wayne.
"Obviously, when you walk into the league, you want to have an impact off the field as well," Bates said. "With me being raised by a single mom my whole life, I [finally] was able to do some things in Cincinnati that I always wanted to do with my mom being next to me."
The safety said he is committed to not only making an impact in the locker room, but in the community as well. That community now includes the city of Atlanta.
"It's just something that I'm very passionate about," Bates said. "... It's going to be a very exciting time not just for football, but [for] the bonds that I create off the field as well."