The countdown to kickoff continues and we're now down to 73 days until the Falcons and Seahawks collide on the turf at Mercedes-Benz Stadium. In the meantime, you guys continue to send some interesting questions and, as always, I've got some thoughts. Just remember that all opinions here are mine unless noted otherwise.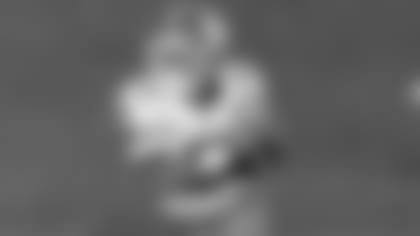 Larry from Griffin, GA
Beek, name one offensive and one defensive player who are absolutely key to the Falcons improving on those 7-9 records from the last two years. I won't get long-winded, but for me, it's Kaleb McGary and Takk McKinley.
Matt: Right to the point, and I like it. Those are two good ones, Larry. Both of those guys must play better in 2020. But I'm going to with first-round pick A.J. Terrell on defense and the left guard on offense. The fact that I can't even name the starting left guard right now should be cause for concern. So, whoever ends up winning that job better run with it (and not look back). Will it be James Carpenter? Jamon Brown? Matt Gono? Matt Hennessy? I don't know right now, to be frank. But the play at that position had better improve or things could get … well, ugly. I mean, even Falcons owner Arthur Blank referred to "the hole at left guard" when I had a Q&A session with him back on Jan. 30. And I'm going with Terrell on defense because if he can't step in, start and hold down that corner spot from Day One, that could be a problem. When you draft a guy that high, he'd better come in and make an impact. Right now the Falcons are talented but young and thin at cornerback. They need Terrell to come in and start – and be a difference-maker out there. I like questions like that, Larry. Keep 'em coming.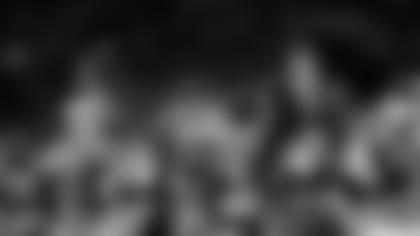 Craig from Union City, GA
Hello Beek. What do you really think about the Falcons O-line? Do you think they will protect Matt Ryan and have a good running game?
Matt: Hmm, what are you getting at, Craig? Is this a trick question, asking me what I really think about that group? I'm just kidding. Here's what I think. The Falcons have invested a ton of money and draft capital in their offensive line. They drafted Chris Lindstrom and Kaleb McGary in the first round last year. Whatever they paid for Alex Mack was a steal; he's been as good as advertised since he's been here, but he's also getting up there in age and nearing the end of a very good career. They handed Jake Matthews a nice extension a couple of seasons ago and he's been a solid performer. But, as mentioned above, they have an issue at left guard. They also need to play better as a unit. Lindstrom missed a lot of time in 2019, and that'll have to change. The group surrendered 50 sacks in 2019 and that's too many. The Falcons also struggled to run the ball efficiently on a consistent basis. If they can run and protect better, it will go a long way in improving that unit. First, someone needs to stand up and take that left guard job.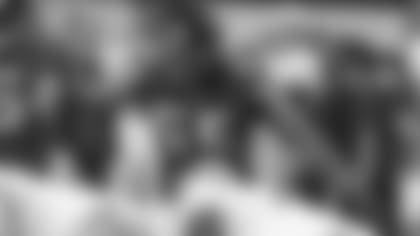 Cameron from Gilbert, AZ
Beek! I watched some highlights of the 2012 season. One thing I noticed was how scrappy and intense the cornerbacks were. Specifically, Donta' Robinson (hopefully spelled right?). I feel that is what our secondary is missing. We can't expect KeKe to bring it every play and I feel A.J. Terrell brings that, but I don't see that in Isaiah Oliver. Do you think bringing in Darqueze Dennard from the Bengals would help bring that mentality? I think it's an attitude thing more than a skill thing, personally. At CB you can't be timid, and I see Oliver as timid. Thoughts?
Matt: That 2012 Falcons team was very good, Cameron. And, for the record, it's Dunta Robinson. You want to talk about starting off the season fast? How does 8-0 sound? That team, as most fans know, finished with a 13-3 mark. On defense, they held opponents to 22 points or less a total of 11 times, including a 34-0 win over the Giants and a 27-3 win over the San Diego Chargers. Those are dominating wins. Safety Thomas DeCoud led Atlanta with six interceptions and cornerback Asante Samuel was close behind with five. Safety William Moore finished with four picks. Robinson, for what it's worth, had one. Defensive end John Abraham led that unit with 10 sacks, too. As far as your comments about Isaiah Oliver go, I think you have to look at where he started vs. how he finished. Did he struggle at times during the first part of the 2019 season? Without question. But he wasn't the only defender that was out of position or missed an assignment during that stretch. Oliver played better during the second half, which is what you want to see in a young player. Now, he must continue to keep that arrow pointed up, if you will. Let's hope he does. I do think the Falcons need some more proven depth at corner, Cameron. Darqueze Dennard might be worth looking at or another former Bengals player, Dre Kirkpatrick. Regardless, I'd like to see a veteran come in and compete, but also help make that entire (younger) group improve. If they can get better, it'll help that pass rush, too.
Mac from Houston, TX
A lot of talk has been around who is going to be the Falcons' LG next season. Has there been any talk into signing Larry Warford? Not sure what he'd be asking for salary-wise but as he hasn't been signed yet he might do one-year prove-it deal. I'm sure he'd like to play the Saints twice a year. I like Matt Hennessy, but never like to rely on rookies too heavily especially with the SB window closing.
Matt: Larry Warford is a free agent who has been associated with a number of teams this offseason, all reports. I'm not sure what kind of teammate he is, but on the field he's pretty darn good – he made three straight Pro Bowls after signing with the Saints. He reportedly is looking for a deal in the $7 million range, so that is most likely the biggest sticking point for him right now. And there's really no need for him to hurry up and sign somewhere, either. He can afford to wait and pick his team … or the highest bidder. Can the Falcons afford him? They've proven this offseason that they can still be aggressive in free agency with a tight cap, but eventually you have to pay the bills, folks. Would Warford be worth it? Not if the Falcons brass believes Matt Hennessy (or someone else already on the roster) can win the job and perform well. Warford is intriguing and for that price, you'd expect him to come in and solidify that position. Do I see it happening right now? No.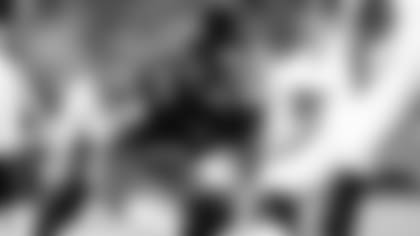 James from Cedartown, GA
Hey Beek, it's been awhile. I wanted to say how sorry I was to hear about your dad, and glad you are recovering. My question is, what happened to Deadrin Senat? He looked so promising during that preseason and snaps he played that year. And then all the sudden, nothing. Has he not progressed or is it an injury holding him back? Or could it be he fell on way side of the coaches? #We_Rise #TFF (True Falcons Fans) #InBrotherhood
Matt: Well, it's time for the monthly check in on Deadrin Senat. I write that, James, because I'm asked about Senat all of the time. I was asked about Senat back on April 13 and here's what I said back then. The coaches know the players much better than you and I do. They watch and evaluate them not just in games, but on the practice field, in team meetings and, really, through all of their interactions with them. The players are also competing with others at their position for playing time as well – and the coaches will always play the players who give the team the best chance to win. So, you have to trust the coaches when it comes to playing time. It is about whether you or anyone else has seen enough of them. And, sometimes, players just aren't a good fit – could be the scheme, the team, the environment, the coaches or maybe something personal is going on. It could be a multitude of things. Sometimes players move on and excel and sometimes they don't. All you can hope is that players like Senat can continue to develop and improve over time. MAILBAG
Do you have a question about the Falcons that you want answered? Ask a question here and it could be posted on AtlantaFalcons.com.
Go ahead, ask the Beek
Do you have a question about the Atlanta Falcons (or anything football-related) you'd like to ask Matt Tabeek? If so, hit the link. Please remember to include your home state (or country if you live outside the U.S.). Thanks for reading SFTB!
Hear those Bird Noises?
Be sure to check out Bird Noises, an Atlanta Falcons podcast about football ... and mostly everything else.