It's the Friday before draft week and, well, things are about to get real exciting for NFL fans everywhere, even during these crazy times in the midst of a pandemic. You've got plenty of questions and comments – about the Falcons, draft targets, the roster and even my latest mock draft (where have not one, but two trades).
So, let's get to them now. Just remember that all opinions here are mine unless noted otherwise.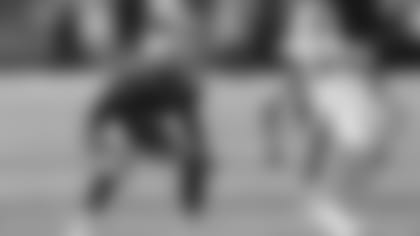 Ashley from London, England
Hey Beek, I wrote in last week and asked about trading up for Chase Young, so I got really excited when I saw the rumours about the Falcons moving up in the draft. If we somehow got Young I'd be in dream land. Realistically I can't see it happening, so I'm guessing we'd likely move in to the top 10 to take C.J Henderson. So assuming we'd be giving up draft capital, do you have your eye on any draft steals for the later rounds? One I've been looking at is Bryce Perkins. I love Matt Ryan and know he'll be under centre for years to come, but Perkins is big bodied, athletic and can run, so despite needing 2-3 years to develop I could see him contributing now on short-yardage situations like Taysom Hill, or even just by being on the field like Mariota did at the back end of last season.
Matt: You're right; I don't think Chase Young is within reach, Ashley. The price would be too high, in my opinion. But what about Jeff Okudah instead of C.J. Henderson? That seems within reason or at least fathomable, doesn't it? At least I think so. I get what you're saying about Bryce Perkins or any quarterback for that matter, but do you really want to burn a draft pick on one when there are so many other needs to address? The Falcons are set at quarterback.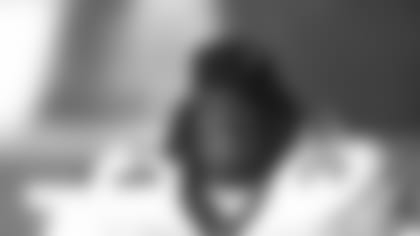 William from somewhere in GA
First off, I hope all is well with yourself and your family. Second is the more I look at our roster, I just have zero faith in our draft picks solving everything. From starters to just getting decent depth. I almost want to try and Mike Ditka the farm for either Chase Young or Isaiah Simmons and piece the rest of it together in wave 2 of free agency. Put some trust in our former second, third, fourth round picks etc. We just find a trade partner n get her done. Ty n rise up Falcons nation. PS, unis are just fine peeps. Stop knockin.
Matt: Haha, I remember when Mike Ditka traded the Saints' entire draft class (a total of eight picks) in order to land running back Ricky Williams in the No. 5 spot. How did that work out? So, you'd be down with trading all of the Falcons' picks for one player and making do with undrafted college free agents and anyone else they could sign off the street before the start of the season? Well, William, it's bold. I'll give you that. And when you wrote that you "have zero faith in our draft picks solving everything," you really mean any draft pick besides Chase Young or Isaiah Simmons then? OK. Chase Young in a new Falcons uniform would really fun to watch … but I don't see it happening.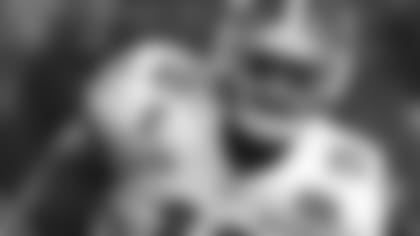 Lee from Savannah, GA
Hey Beek, hope all is well with you and your family and friends during these crazy times. I'm a defensive guy and believe the defense is what's holding the team back. Matt Ryan and this offense, I believe, is capable of winning a Super Bowl, but this is a team sport and you've got to have a defense to match. My question to you is, if Kinlaw and C.J. Henderson are gone, should Atlanta trade down and get an extra pick? I believe they need to draft all defense in this draft, DT, DE, CB, LB and a safety to pair up with Neal and put Kazee back at CB.
Matt: Thanks, Lee. I agree and believe the Falcons should go heavy on defense, too. I would love to see them come out of this draft with a cornerback (or two), pass rusher (could be an interior guy like Javon Kinlaw), a linebacker and an offensive lineman. I think a running back who could make an impact on special teams would be a bonus. I think Henderson will be there at 16, if I were a betting man. I think Kinlaw will be off the board by 16. That's why I can see them either trading up or sliding back for more picks.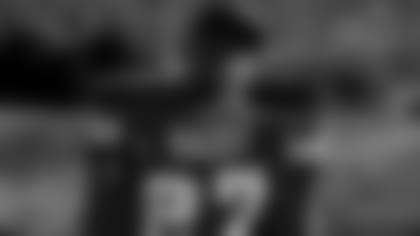 Calum from Newnan, GA
Hello, Beek! My name's Calum, and though I'm only 12, I'm a HUGE Falcons fan! I've been reading many draft scenarios (including from you), so I decided to make one myself. Here it goes ... the Falcons trade the 16th pick, their second-round pick, and the 2021 4th or 5th round pick (I don't know which is best) to the Patriots for the 23rd pick and Julien Edelman. Next, we trade the 23rd pick, our 2022 2nd round pick, the 2021 6th round pick, and Edelman to the Oakland Raiders for the 12th and 19th picks this year. Then, we trade Damontae Kazee (CB), our 2021 first round pick, and the 19th pick for the 3rd pick in the draft. Finally, we draft Jeff Okudah with the 3rd pick, and hopefully get Javon Kinlaw with the 12th pick. What do you think? Is this possible, and would it work? Thanks!
Matt: I think you write really well for a 12-year-old, that your parents must be proud of you, and that you're probably really good at fantasy football, Calum. While anything is possible, I can't see a scenario unfolding – not even yours – where the Falcons landed both Jeff Okudah and Javon Kinlaw, Calum. And I wouldn't want to see them trade Damontae Kazee away, either. Love that guy. He's a real playmaker back there in the Falcons secondary and you can't have enough of those! Thanks for writing in.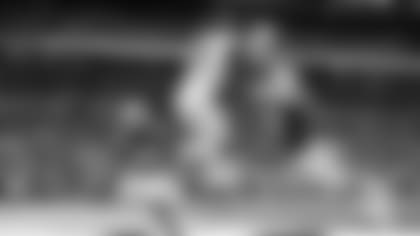 Jermaine from Dallas, TX
WHY ARE THE FALCONS CONSIDERING MOVING UP??? This team is NOT one player away. Trading back and landing impactful players (i.e., Blaylock from TCU) in the first round would be excellent. Still some excellent corners likely avail in the 2nd (Bryce Hall or Jackson or the kid from ND). Dimitroff has continuously not valued the draft and is why depth lacks as is! My goodness. This franchise needs new leadership, period. This draft can solidify the defense for years to come (potentially). There are blue chips all throughout the draft. We got Grady in the FIFTH a few years ago.
Matt: Jermaine, the Falcons are doing what any fan would expect them to do – consider every and all options as well as evaluate every single player and position. They also communicate with other teams, gauging interest on possible moves, trades, etc. It's standard operating procedure. If they weren't doing that, well, I'd be concerned. This is also draft season – a.k.a., silly season when it comes to speculation and wild rumors. So, please, let's tap the brakes. Trading up isn't always such a bad idea, either. Do you remember 2011, by chance? Do you remember when the Falcons traded up to the No. 6 spot and took a pretty good receiver out of the University of Alabama? That worked out OK, right? The Falcons have made some bold moves this offseason and, so far, fans have loved them all. So let's wait and see how this plays out, deal? Thanks for writing in.
Mike from Canada
Hi Beek, Hope all is well with you! How did we go from needing every single pick possible to field a competitive team to openly discussing how great trading up would be? As great as it would be to end up with one amazing player in the draft, the team has too many needs to trade up which is sure to be an expensive proposition. I hope the Falcons either sit tight where they are or even trade backwards a bit, anything to fill out the roster rather than selling the future.
Matt: Look, we all know there are no guarantees whatsoever when it comes to the draft. It can be a crapshoot. And if a team can walk away with multiple starters, that's an impressive feat. That's why I had no problem at all with the trade for Hayden Hurst, which was basically a second-round pick. We all knew that Austin Hooper was probably going to command a lot of money in free agency and, as it turns out, he did. To get a starter for a second is, well, a win. Likewise, if the Falcons can trade up and land a legitimate difference-maker and starter, I have no problem with it. But how much is too much? That's the question. The Falcons not only need a cornerback, they need depth there as well. So I get your point. But, if you have a chance to upgrade your roster's overall talent (vs. fill a hole or multiple holes), you have to do it. MAILBAG
Do you have a question about the Falcons that you want answered? Ask a question here and it could be posted on AtlantaFalcons.com.
Go ahead, ask the Beek
Do you have a question about the Atlanta Falcons (or anything football-related) you'd like to ask Matt Tabeek? If so, hit the link. Please remember to include your home state (or country if you live outside the U.S.). Thanks for reading SFTB!