We lost Don Shula, an NFL icon and coaching legend, on Monday. When I first started following the game as a kid in Upstate New York, I'd sit and listen to my father and older brothers tell stories about certain players, crazy plays and teams they loved (and hated). I wasn't old enough to remember and appreciate Shula's early teams at the time – specifically the 1972 team that went 14-0 during the regular season and went on to win the Super Bowl – but my Dad and brothers talked about the Dolphins all the time.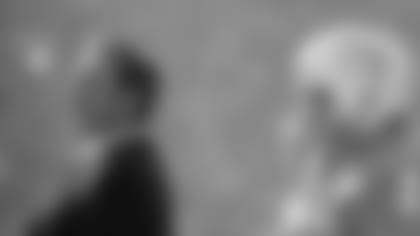 Shula's Dolphins went to three straight Super Bowl in the early seventies, winning the last two. For a time, they were the standard – and whenever the Dolphins came up in our house, so did Shula's name. I never heard anyone ever say a bad word or anything negative about Shula. In fact, it was just the opposite. And once I started working in the media and covering the game, that held true in spades. I lived in South Florida for several years before moving to Atlanta. And let me tell you, Shula was and always will be NFL royalty – especially down there. His name, as far as I'm concerned, will always be in the conversation when it comes to the greatest NFL coaches of all time. A great coach, greater man. He will be missed.
Let's jump into your questions now.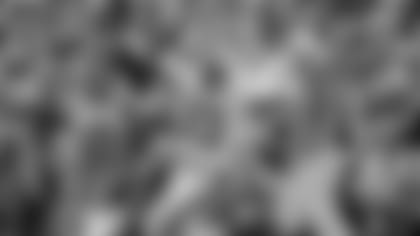 Rusty from Flowery Branch, GA
Beek, I know this is a 'Falcons' forum but I just wanted to give a shout out to NFL coaching icon Don Shula. Although I'm a Falcons fan, I grew up in the Shula era and I know he was highly respected in NFL coaching circles. Wondering if you have a quick personal Shula story you can share with us? If not that's cool! Rise Up Dolphin fans!
Matt: Thanks, Rusty. Remember, this space is for anything football-related, not just the Falcons. I never met him Don Shula, but I did meet some guys who played for him – Mark Clayton (above) comes to mind (met him at Offense-Defense Football Camp I used to go to in high school). And as I noted above, Shula was and always be considered NFL royalty, especially in coaching circles and with his former players. It's a shame that this pandemic will likely rob us from celebrating his life in the proper way, but I'm sure the Dolphins organization will do something special for him once the season starts (and hopefully it does).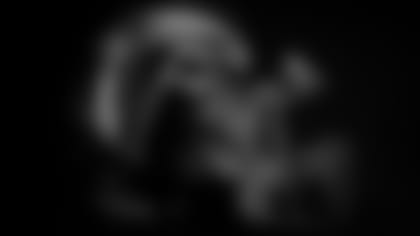 Eric from Cleveland, GA
Hey Beek! First time here, but consistent reader of your column. I really don't have a question because most of the time mine are answered when I read the column. I have been a hard-core Falcons fan for 30-plus years. I have been through painful seasons with this team, however. A true fan sticks through it with their team. I thought the draft was okay, we just have to wait and see. I do like the pick-ups of Fowler and Gurley, again we will have to wait and see. I am hoping we get Neal back and he is the same pounding safety he was until injuries hit. He is a powerful and dominating player. I also really the uniform changes and that the logo on the helmet is larger, I think I read it was 30 percent larger. Anyways, I like what the team is doing and hope to see the 7-9 record more favorable.
Matt: Thanks for writing in and welcome to Straight from the Beek, Eric! I agree with you about sticking with your team – free-agent fans rub me the wrong way, and I'll leave it at that. You're right about the free agent signings and draft picks – the only thing that matters is what happens on the field. They don't hand out Lombardi Trophies in free agency and after the draft! Plenty of teams in the past have "won" the offseason in the past only to flop during the regular season. Yes, the Falcons logo is 30 percent larger now (see the picture above). Speaking of the back-to-back 7-9 finishes, Falcons owner Arthur Blank has made it very clear that he wants to see this team back in the playoffs competing for a title. I'm not making a prediction (yet) on their record, but that's the bar, Eric. Stay tuned.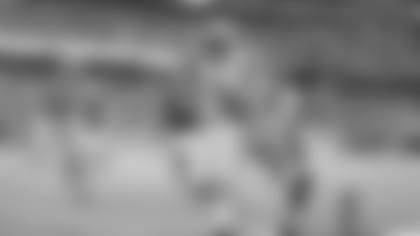 Eric from Massachusetts
Hey Beek, thanks for what you do from a die-hard fan! With that being said, last week you asked if Cam is better than Matt Schaub ... Come on man, that's just ridiculous haha. Let me clear, I don't want him nor do we need him. But let's not act like Shaub is anywhere close to the talent Cam Newton is.
Matt: If I wasn't clear on that Monday, let me drive home a few points now when it comes to the Falcons backup quarterback situation – as well as what I think of Cam Newton and Matt Schaub. I think Newton had one of the greatest college football seasons of all time at Auburn and is a rare talent at quarterback. I remember seeing him in person for the first time on the sidelines – he's a physical specimen. His physical style of play – which has separated him from so many other quarterbacks – has taken a toll on him physically though. I also think he's taken some hits (due to his size) that have been cheap shots and should have been penalties, but that's another conversation for another time. Regardless, I think he will get another chance with another team and I'm hoping his shoulder has healed and won't be a problem for him moving forward. Newton and Schaub are two different kinds of quarterbacks at different points in their careers. Schaub is 38 and has played 15 seasons in the league. Newton is 30 and has played nine seasons. One is an ideal backup – he's smart, helps Matt Ryan reading defenses during games, can still make all of the throws and has proven he can come in and still win games. Newton wants to start. He wants to lead a team and is looking for another opportunity to do so. And he likely wants to be paid accordingly. I don't think he wants to sit behind Ryan for a year. Is that clear enough?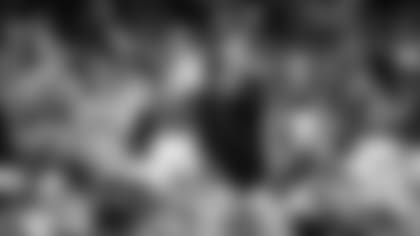 Keith from Memphis, TN
Beek, what did the Falcons gain by going 7-9 and finishing in second place in the NFC South? My answer: Nothing. Why? Their draft position dropped dramatically where they would have almost certainly drafted Derrick Brown or Javon Kinlaw. Plus, now in 2020, they have the NFL's most difficult schedule. They gained absolutely nothing by going 6-2 the final 8 games. The chances of going 7-9 the prior year while taking on the toughest schedule and making the playoffs is "extremely difficult." Best of luck Falcons, you're going to need every bit of luck on top of the talent and experience.
Matt: Look, every NFL game is difficult – there are no easy games. Just look at the scores week in and week out. I get the whole strength of schedule discussion, but it's based on the prior season's records. We all know teams changed a lot from year to year – form the players to the coaching staffs. And that, ultimately is what matters, not last year's 7-9 record. The Falcons and 30 other teams did not win the Lombardi Trophy last season. Only won team – the Kansas City Chiefs – came away with what matters most. No one wants to make it to the Super Bowl and lose. No wants to make it to the NFC title game and lose, either. Heck, no one wants to make it into the playoffs as a wild card and lose. Does it mean something? Sure. It means you got close but came up short. Teams – players, coaches and organizations – play for one thing: winning a championship and being the best. That is the goal. And good players are drafted in every round, Keith. Not just the top 10.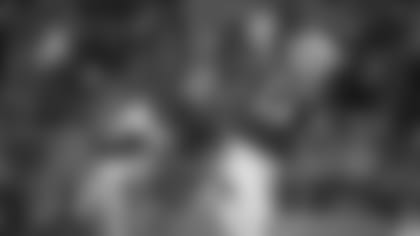 Shaun from Marietta, GA
Hey Beek. Glad to see your back it. A couple of questions. 1. Do you think this 2020 Falcons offense will take the next step with Koetter in his second year as offensive coordinator? I know he's been here before but generally Matt Ryan has had a better second year than the first with all four offensive coordinators he's had. 2. Does drafting no safeties in the draft tell us that they are confident with Keanu Neal's recovery as well as Ricardo Allen's role as the brains of this very young secondary?
Matt: Yes, I do expect the offense to be better in 2020, and that doesn't necessarily entail more passing yards. In fact, I could see the passing numbers drop and the running game improving – and that would be a very good thing. If there is more balance and better overall production, I expect that offense will be even more dangerous. Of course, it all starts up front. I expect Chris Lindstrom and Kaleb McGary to much improved on the right side in their second years. I'm also expecting rookie Matt Hennessy to come in and take over that left guard spot eventually. If that happens, I expect Todd Gurley and the running game to be more efficient and productive. All of that should help cut down the number of sacks, too. Matt Ryan was sacked 48 times in 2019. Mat Schaub was sacked twice. Fifty sacks is way too many, and it's tough to win games. The Falcons are lucky Ryan is tough and has stayed so healthy all of these years. Shaun, go back through the Falcons draft picks – they did take a safety in the fourth round, Jaylinn Hawkins from Cal with the 134th overall pick. I think he'll bring some much-needed depth and hopefully make an impact on special teams at first. Based on what's happened the last two seasons injury-wise, it was a smart move to add a young playmaker back there. Of course we haven't played a meaningful snap of football yet, so the jury is still out. Time will tell, but the addition is intriguing. MAILBAG
Do you have a question about the Falcons that you want answered? Ask a question here and it could be posted on AtlantaFalcons.com.
Go ahead, ask the Beek
Do you have a question about the Atlanta Falcons (or anything football-related) you'd like to ask Matt Tabeek? If so, hit the link. Please remember to include your home state (or country if you live outside the U.S.). Thanks for reading SFTB!