With the NFL Draft and the busiest part of free agency behind us, it's time to pivot into the offseason and wonder what's next when it comes to the new reality we're all facing in the middle of a pandemic. In the meantime, you've got plenty of questions about the draft, free agents, roster moves and the regular season. So, let's get to them now. Just remember that all opinions here are mine unless otherwise noted.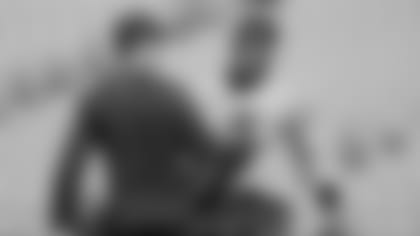 Christopher from Oceanside, CA
Beek! Got a crazy idea for you. I think that we should go ahead and sign Cam Newton. Yes, yes, I know, before I get begrudged on this, let's think about it for a second. First, there are the financials that would have to get sorted out (not sure Cam would be willing to sign a one-year minimum). Second, Cam would have to check his ego at the door and temper any major expectations. And third, would this really be a bad idea. Cam could actually help us in the red zone (can you imagine Cam and TG21) in the backfield? With Dalton signing with the Cowboys, and Jameis with the Saints, I don't think that it is much of a stretch to take a flier on Cam (assuming the above mentioned could be met). Significant QB upgrade over Schaub, Benkert, and Etling. Your thoughts???
Matt: I'm going to pass without even thinking twice about it, Christopher. Forget the money or the fact that Cam Newton may want to be in a situation where he can come in and start for a moment. We know that Newton passed his physical in March but his recent injury history has to be a concern for any team that might consider signing him. In two starts last season, Newton completed 50 of 89 attempts (56.2 percent) for 572 yards, no touchdowns and an interception. After ankle and shoulder injuries, is he the same player he was the previous eight seasons? I don't know the answer to that. Is he a "significant QB upgrade" over Matt Schaub? In one start last season, Schaub completed 39 of 52 passes (75 percent) for 460 yards, a touchdown and an interception. That's way more efficient and productive than Newton. You mentioned having Newton and Todd Gurley in the same backfield. Why would you run the ball with Newton when you have Gurley? You signed Gurley for a reason – get the ball in his hands. And do you really want Newton lowering his shoulder and taking hits on the goal line considering the injuries he's coming back from? Again, no thanks. Besides, I can't see the Falcons rotating quarterbacks when they have Matt Ryan and Gurley and all of the other weapons in that offense. I think Newton wants to play in 2020, not sit on the sidelines. I don't see it happening, Christopher.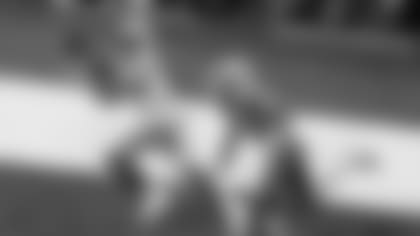 Sam from Cochran, GA
Hey Beekster! I just wanted to address the people criticizing A.J. Terrell's national championship game against Ja'Marr Chase. Look at Chases's stats against everyone else. He played against and SHREDDED Trevon Diggs, C.J. Henderson, Xavier McKinney, and Noah Igbinoghene, all of which were high-profile draft picks. I too questioned the pick, until I did my research. I said that to say this: Let's give this young man a chance! Thanks, Beek!
Matt: As I wrote back on April 24, first and last impressions tend to stick with us the most, Sam. And I think a lot of people tend to mention A.J. Terrell's last game against LSU most often when criticizing him or the Falcons' selection of the former Clemson star. As I noted in my column, look at what JaMarcus Russell's last game in the 2007 Sugar Bowl did for him. It made the former LSU Tiger the No. 1 overall pick in the NFL Draft. And we all know how that story ended. There's a reason why Terrell is a first-round pick. Physically, he has all of the tools – and the Falcons weren't the only team ready to fill out draft cards to select him. But you know what? That LSU game or where Terrell was drafted doesn't matter anymore. All that matters now is what he does on the field for the Falcons this fall. We'll see what kind of impression he makes then.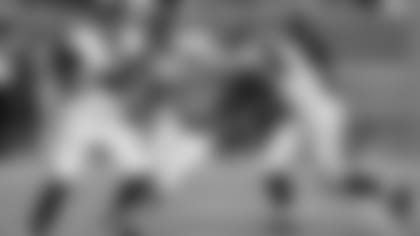 Jerry from Hinesville, GA
Hey Beek! Former first-round pick for a future seventh-round pick. Just when the fan base was starting to turn on TD and DQ after the draft, they pull off a good trade. Yeah, some will say there was a reason Miami let him go, but there was also a reason he was a first-round pick. Is he a game-changer? No, but he has NFL experience and he might have been underdeveloped in Miami. We also aren't expecting him to come in and dominate. We merely need him to come in and contribute in a rotational role. If he can get 6-8 sacks, that would exceed expectations. As you know, the NFC South is stacked this season, however, if we can land maybe two more key players in free agency, I think we have a shot to repeat 2016 with a different outcome. Are we still looking for more free agents? If any, who?
Matt: I'm impressed that you just wrote an entire paragraph about someone without mentioning his name once. Just to clear up any confusion, Jerry is talking about the Falcons' recent trade with the Dolphins for Charles Harris. In another notable move last week, the Falcons also declined to pick up Takk McKinley's fifth-year option. Does it mean the Falcons are set when it comes to their pass rushers? I hardly think so. Dan Quinn has said repeatedly that the Falcons need more pass rushers. I expect that they'll continue to look at their options between now and the start of the season. I also think they'll look at the cornerback and linebacker positions on defense, too. On offense, I think they'll always keep their eyes open for upgrades and added depth along the offensive line and for players who can make an impact on special teams. So, yes, they are still looking at free agents – and that will continue, especially as other teams make roster decisions. Some very good players come free for various reasons between now and the start of the season. Stay tuned.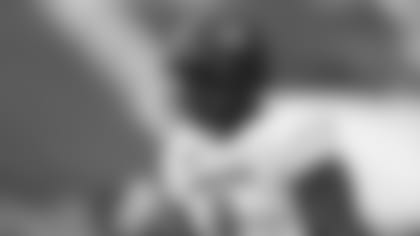 Ashley from London, England
Hey Beek, so the draft – I feel the Falcons reached and picked for need instead of best player available (BPA). I think the 49ers wanted Ruggs but the Raiders took him, putting them in BPA mode. So the Bucs moved to get Wirfs before them, and they took Kinlaw who, four picks earlier the Falcons thought would be there at 16. At that point I would have traded back to get more picks, we could still have picked up Davidson (who I love, btw) a decent corner and added more depth. Terrell is better than the LSU game, but right now is he better than Trufant? I'd say no, so essentially, it's the same secondary ranked 25th by PFF last season, albeit with Morris as coach and a fit Neal. The move for Harris was a good one, but I still think we are a starting LB, back up WR/TE and CB short. Thoughts?
Matt: Hi, Ashley. I disagree with your take on the draft. I think the Bucs were going to take an offensive lineman all along – they needed to bolster their line, especially after signing Tom Brady. I also pegged the 49ers taking Javon Kinlaw after they acquired the 13th spot and parted ways with defensive tackle DeForest Buckner. Yes, A.J. Terrell is better than the one forgettable game he played against LSU. I think it's unfair to judge whether Terrell is better or worse than Desmond Trufant before he's ever played a meaningful snap. Let's wait and see. Same goes for the Falcons secondary. I have a hard time just checking the box that it's the "same secondary ranked 25th by PFF last season" as you do. As far as adding more players, note my response above to Jerry from Hinesville, Ga. I don't think they are done yet.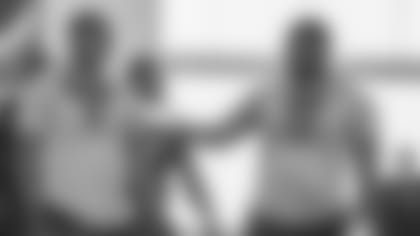 Mike from Snellville, GA
Hi Beek, love your column. I am wondering if you think Derrick Brown was a beast because Marlon Davidson was on the line with him. Or do you think Marlon Davidson benefited a lot for having Derrick Brown on the line with him? I like the draft picks the Falcons made and the additions of Dante Fowler and Todd Gurley will make the Falcons a much better team in 2020. Keep feeling better and go Falcons!!!!!!!!!!!
Matt: Thanks, Mike. Appreciate that. It's an interesting thought – the whole Derrick Brown vs. Marlon Anderson debate, if there really is one. Look, there's enough video on both of these players to discern and evaluate what kind of football players they each are. Did Auburn's defensive front benefit from having both Brown and Davidson in the lineup? Without question. Did both Brown and Davidson benefit at times from playing alongside each other? Again, without question. But Derrick Brown is an exceptional football player all by himself. There's a reason why he was the seventh-overall pick. But make no mistake about it – Davdison, who the No. 47 overall pick in the second round, is a very good player, too. Who will end up being the better pro and have the better career? Well, time will tell. I think Davidson is certainly going to benefit from playing alongside Grady Jarrett (and vice versa), and that's going to fun to watch. MAILBAG
Do you have a question about the Falcons that you want answered? Ask a question here and it could be posted on AtlantaFalcons.com.
Go ahead, ask the Beek
Do you have a question about the Atlanta Falcons (or anything football-related) you'd like to ask Matt Tabeek? If so, hit the link. Please remember to include your home state (or country if you live outside the U.S.). Thanks for reading SFTB!