We're a few days from kicking off the Falcons third game of the season – against the Chicago Bears at Mercedes-Benzes Stadium on Sunday. And let's not sugarcoat things, folks. This is a critical game. The Saints and Bucs have each dropped a game. The Panthers have lost both of their games. The Falcons can get right back into the mix with a win on Sunday. Plus, it's an NFC opponent. Sitting at 1-2 heading into Green Bay next week will look and feel much better than 0-3. Meanwhile, you've got plenty of questions, so let's get to them now. Just remember that all opinions here are mine unless noted otherwise.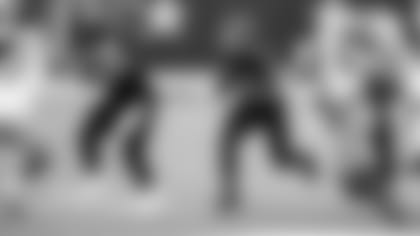 Michael from Wisconsin
Hello Matt, win or lose, I have been a loyal and a diehard Atlanta Falcons fan since 2002! Despite the rough 0-2 start, I still have a tremendous amount of confidence in the Atlanta Falcons organization that they'll learn from their football mistakes, turn their season around, and I am predicting that the Atlanta Falcons will win the 2021 Super Bowl!!! My question is, what must the Atlanta Falcons do in order to defeat the Chicago Bears this Sunday from your perspective?
Matt: No Super Bowl this year but in 2021? Gotcha. The Falcons have done some good things on the field through two games and they have, at times, looked like the 2019 team (when they started 1-7), especially on defense. When you score 39 points, you should win most of the time, but I've already gone over that a number of times this week. And if they can score anywhere close to 39 points against this Bears defense, they should definitely win on Sunday. Why? First of all, Chicago's defense is very good. As I noted here in Beek's Bits, the Bears are only giving up 18 points per game – which is tied for third best in the league – and surrendering 360.5 in total yards per game. It'll be strength-on-strength when they take on the Falcons offense, but I like the Falcons on that side of the ball. While the Seahawks and Cowboys are two of the better offenses, the Bears hang their hats on their defense. Chicago's offense is not flashy, and those guys haven't scored a ton of points through the first two games. The Bears are averaging 22.0 points per game. Still, they've done enough to be 2-0 with wins over the Lions and Giants, and that's saying something. If the Falcons can continue to protect Matt Ryan against this pass rush, run the ball and continue to score points, I like their chances.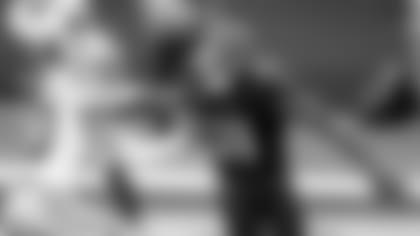 Dave from Camden, NJ
What's going on, Beek. Man, oh man, what a game Sunday. Read everyone's questions and complaints – has me like, yea, it shouldn't have happened and of course you point the blame at a few points in the game but its football and I always say until the clock reads all zeros, it's not over ... but that being said, I wanted to ask a few quick questions. Now maybe I'm not paying attention closely but has AJ Terrell not been targeted that much? Because I always see Isaiah Oliver or Darqueze Dennard getting beat by coverage, but I haven't seen him as much. And my last question is, do you think Calvin Ridley can have same success if Julio Jones doesn't play Sunday against Bears? ... As always appreciate the time and everyone pump the breaks on Dan Quinn getting fired. It's 2 games. I believe we can get the defense in order and win the South. It's up for grabs. Rise UP.
Matt: When you look at the Falcons defense, I don't think you can single out just one player, Dave. That unit played well in the first half against the Cowboys because they consistently pressured the quarterback, forced turnovers and gave the offense a short field to work with. They also limited "chunk" or big plays and kept the Cowboys out of the red zone. That didn't happen in the second half as the Cowboys hammered away at the lead. If there's a breakdown in one area on defense, it can expose the rest of the unit or make them vulnerable. Pressure up front helps the back end. Great coverage on the back end makes the quarterback hold the ball longer and helps the guys up front. It goes hand in hand. As far as Calvin Ridley's great start goes … Ridley is a budding star. He runs excellent routes, he understands coverages and where to go, he's got great hands and speed. His problem has been staying on the field for 16 games. If he can do that, his star will continue to rise. Has Ridley benefitted from Julio Jones being on the field drawing attention and coverage his way? Absolutely! But he's taken advantage of that, which is key. If for some reason Jones can't play, will Ridley draw more attention? Of course. And someone else will need to take advantage of it – whether it's Russell Gage or Christian Blake or Olamide Zaccheaus.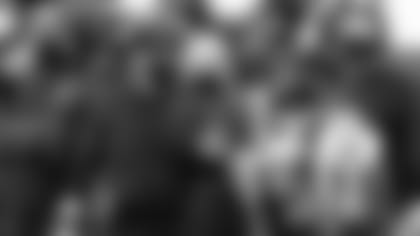 Marcus from Jackson, TN
Not a question but a statement. You do have a hard time answering fans' questions. The offense does not score much late when leading. If playing from behind they do. Offense had plenty opportunities to score more Sunday just like in the superbowl but they did not. Everyone knows 39 points should win a game but more score would have too. Let's tell it like it is. Julio Jones is good but he will drop a touchdown pass in his hands.
Matt: Let me share a funny observation, Marcus … I've been writing this mailbag for Falcons fans since 2017 (and, for what it's worth, working in the media since 1998) and whenever the Falcons experience tough stretches on the field, some people here start writing in, pointing the blame at everyone – from the players to the coaches to the owner to the GM to the team president to the stadium workers to other fans (can't do that this year … not yet, anyway) to … ready for it … me! Some of you get so worked up, angry or whatever, that you don't like my responses anymore. I'm a Kool-Aid drinker or I can't tell it like it is. Unless, of course, I simply ignore facts, stats, logic and throw my own experiences covering the NFL out the window and just start feeding all of the anger and frustration with unfounded opinions. Let me state this as clear as I can: When teams score 39 points and force three turnovers, they should win. Period. Fact: Before Sunday's game, teams were 440-0 when scoring 39 points with zero turnovers since 1933, when team turnovers were first tracked, according to Elias Sports Bureau. The offense scored plenty. A couple of other notes regarding your comment: Julio Jones is elite and one of the all-time greats, not "good." And Super Bowl is capitalized and two words. Just sticking with the facts.
John from Troy, MI
When will Mercedes-Benz Stadium have fans? I would like to see my hometown Detroit Lions play October 26 against my Atlanta Falcons, rise up. Oh, I think we can do it. I think the team is going to win 7 games in a row especially if they beat Green Bay Monday night. Rise UP!!!! I'm very optimistic, hopefully capitalizing on their schedule and be back in. Thank you enjoy the season regardless!
Matt: John, the Falcons announced on Tuesday that they will play games at Mercedes-Benz Stadium with fans in limited capacity and following league protocols beginning with the Falcons' home game vs. the Carolina Panthers on Oct. 11. Team and stadium officials made this decision based on several factors, including the recent decline in COVID-19 cases in the state of Georgia. So, you're in luck, if you can get a ticket. The Falcons play the Lions on Oct. 25 (not the 26th).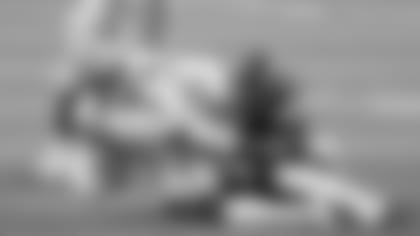 Guy from Lawrenceville, GA
Hi Beek. You sure earn your money here in SFTB, us fans can be brutal, but you hang tough. For the folks calling for coaching changes – Mr. Blank doesn't push panic buttons. If he did, DQ would already be gone. Continuity in the coaching staff has a huge positive affect on winning in the NFL – the Steelers don't change coaches. That's why he kept DQ for another year. It's my opinion that the Falcons sold out with the salary cap to try and win the Super Bowl in 2016 and 2017. They obviously didn't quite make it and as a result we're seeing the shortcomings in the personnel while the front office does a mini-rebuild. What do you think?
Matt: Thanks, Guy. Appreciate the kind words, bud. I try to keep it objective and real here. And, yes, I do bite my tongue quite a bit, too. You should see the emails I can't run. Anyway … I'm going to disagree with you a bit. I don't think the Falcons "sold out" those two seasons. I honestly believe that when you have Matt Ryan, Julio Jones and core of young players and rising stars, you're trying to win that ring every single season. If you're not rebuilding, you're going for it – and not keeping funds in the bank for a rainy day, so to speak. If you look at what the Falcons did this past offseason, I'd say they are going for it in 2020, too. MAILBAG
Do you have a question about the Falcons that you want answered? Ask a question here and it could be posted on AtlantaFalcons.com.
Go ahead, ask the Beek
Do you have a question about the Atlanta Falcons (or anything football-related) you'd like to ask Matt Tabeek? If so, hit the link. Please remember to include your home state (or country if you live outside the U.S.). Thanks for reading SFTB!