The Falcons are 0-2 and are back home this week to face the unbeaten Bears at Mercedes-Benz Stadium on Sunday. The 40-39 loss to the Cowboys will sting for some time, no doubt about it. In fact, the only thing that'll make Falcons fans forget about that game is winning. Can the Falcons start stacking some wins together? We're about to find out. Meanwhile, you've got plenty of questions and comments, so let's get to them now. Just remember that all opinions here are mine unless noted otherwise.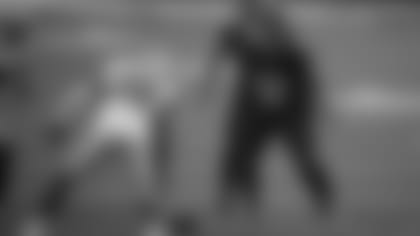 Scott from Dalton, GA
I suppose the mob has their torches lit and they are ready to charge the castle. It's hard not to blame them. Cornerback has been an issue for years. I recall when Atlanta lost to Dallas in the playoffs, the next year they drafted Bobby Butler. He wasn't a bad corner. He performed better than a lot of their first-round picks regardless of position. The kicking team had to allow the ball to go 10 yards, but is there anything that says they can't knock the opposing players away from the ball by legitimate hits? It hurts the most because Atlanta seems to find new ways to lose every week. There's a core of good players but if this goes on much longer the season will become a malaise. Take care buddy, have a great week.
Matt: Yeah, I could hear the shouting and groans from my inbox before I even opened the laptop this morning. Falcons fans are NOT happy; nor should they be. They did a lot of things right while accumulating a 20-point lead. The forced three turnovers, which was great to see. And they led 29-10 at halftime and still managed to hold a 39-24 lead before the Cowboys scored with 5:02 left in the game. I mean, they had the Cowboys on their heels for most of that game. And no one likes to hear it, but just like last week when the Falcons faced Russell Wilson, you've got to give credit where credit is due – and Dak Prescott is a heck of a quarterback. I didn't know this until I read Jon Machota's story in The Athletic, but Prescott became the only NFL player history to throw for more than 400 yards and rush for three touchdowns in the same game. Look, much of it goes back to the defense, as far as I'm concerned. I get so many questions during the week about Matt Ryan or Dirk Koetter's offense, and what do I keep saying? Well, go back and read what I wrote last week before the Cowboys game in this space. And the defense was playing well early, but then they started losing players – Takk McKinley, Foye Oluokun, Ricardo Allen, etc. Those aren't excuses, either. Just noting what happened. As far as your question about the onside kick goes, check out my response to Mark below. Thanks for writing in, Scott!
Mark from Duluth, GA
I'm sorry but what were the Falcons players thinking on that onside kick? It's like they didn't know the rules. The Cowboys players were probably just as shocked watching it, too.
Matt: If you want to know the backstory on the onside kick, I suggest you read a few graphs from this MMQB story on SI.com. In short, the Cowboys teed the ball up at a 45-degree angle and Greg Zeurlein kicked the front tip, so it would spin back-to-front and cover the 10 yards it needed to go before the kicking team could legally recover it. To have a chance, the Cowboys wanted the ball to move across those 10 yards as slowly as possible. That was the only way they would have time to surround the ball and be in position to recover it. Ironically, C.J. Goodwin, a former Falcons player who plays for the Cowboys, recovered the ball. "I knew we were going to get that ball," Goodwin said. "I told some of my teammates. They've never seen an onside kick like that. And with the new rules, they can't touch the ball, either. I figured they were going to stand there looking crazy. So I just pounced on the ball when I got the opportunity."
Johnnie from Clarks Summit, PA
What up, Beek! I know there's going to be a lot of doom and gloom this week but I've had a little time to reflect on the game. Yes, our defense has got to step up and play to their potential. Our offensive play calling has got to mix it up. But there is light at the end of the tunnel. We can be 6-3 or 7-3 going into our bye IF our team can get it together. This loss sucks bad, but this is a young season and we can still pull it together. These next couple of weeks are going to make or break our season. Thanks for all you do and GO FALCONS!
Matt: What's up, Johnnie. I also spent some time last night looking at the Falcons' coming games and was trying to gauge what kind of shape they'll be in heading into their bye week – and I agree with you. I know, I know … the defense has allowed 78 points and a whopping 953 total yards from scrimmage in their first two games against the Seahawks (383) and Cowboys (570). There's work to be done on that side of the ball, for sure. But look at who the Falcons will be facing: Bears, Packers, the Panthers twice, Vikings, Lions and Broncos. Those teams' combined record is 4-10. Chicago and Green Bay are unbeaten and the rest of them are winless after two weeks.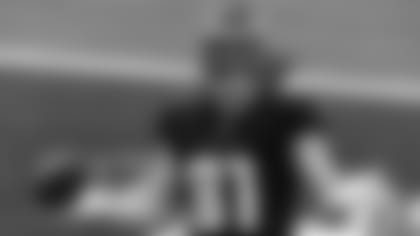 Scott from Prescott Valley, AZ
I'm ashamed to be a Dirty Bird for the first time in my life!!!!!! I've put my heart and soul into this team!!!! I've even made my kids Falcons fans!!!!!!! Now it's just too hard to be a Falcons fans!!!!! Do you Falcons "mainly the defense " even know what we as fans go through??????? I can handle losses; everyone has to lose but every time you guys blow a 20-point game hurts!!!!!!!! I can't take being a Falcon anymore!!!!! It's sickening watching!!!!! We can't keep coming back to this!!!!!! It's has to stop!!!!!!!!!!!!!!!
Matt: Well … I think your comments sum up what a lot of Falcons fans were thinking after Sunday's loss, Scott. Hang in there, bud.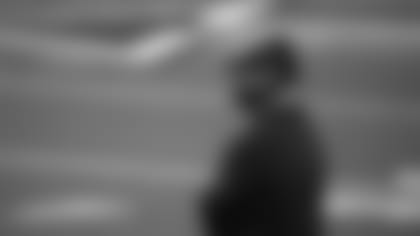 Sanford from Siloam, GA
I have been a Falcons fan for the last 50-plus years, so I have experienced the highs and lows of this franchise. I ceased to be a Dan Quinn fan after the Super Bowl because of the coaching gaffes which figured into the biggest comeback in Super Bowl history. Quinn's defenses have performed poorly in clutch situations and we always seemed slow to adjust. I tire of hearing of the "Brotherhood" and all of the "team speed" that we supposedly possess. I just want to see some big wins consistently. What do you think of letting the GM, head coach, and anyone associated with the defense let go now regardless of being only two games into the season?
Matt: While Dan Quinn proved last year that making changes within his staff can work, I am not in favor of making midseason regime changes, Sanford. In general, I don't think they work. We're two weeks into the season. It's funny how we can acknowledge on one hand that every team, every season, every schedule, every coaching staff is different each year but when things go south, it's becomes very convenient for certain writers and talking heads to start cherry picking and lumping things together to make their case for changes – and it feeds right into the anger and emotion fans are feeling after a tough loss. The sample size is too small for wholesale changes at this point, in my opinion. Since you proposed a hypothetical, here is mine: What if the Falcons beat Chicago on Sunday and go into Green Bay and knock off the Packers to even their record at 2-2? Those are two unbeaten teams at the moment. Would you feel differently after those two weeks? If so, tap the brakes. MAILBAG
Do you have a question about the Falcons that you want answered? Ask a question here and it could be posted on AtlantaFalcons.com.
Go ahead, ask the Beek
Do you have a question about the Atlanta Falcons (or anything football-related) you'd like to ask Matt Tabeek? If so, hit the link. Please remember to include your home state (or country if you live outside the U.S.). Thanks for reading SFTB!