I remember the last time the Falcons played the Bears. It was Sept. 10, 2017, at Soldier Field in Chicago, and it just happened to be my first regular-season game here with the Falcons. And what a game it was – from Austin Hooper's 88-yard catch-and-stiff-arm touchdown to Brooks Reed's game-sealing sack in the final seconds. It was a good day. I think Sunday will be another good day. Just a gut feeling. Meanwhile, you've got plenty of questions – so let's get to them now. Just remember that all opinions here are mine unless noted otherwise.
Gus from Gaithersburg, MD
Hi, Beek. First of all, I liked the piece you wrote right after the Dallas game. For anyone who thinks you let the Falcons pass on criticism, they need to read your articles outside of SFTB. I have more of a statement this time than a question: We are being outcoached and have been since last season. Why would anyone go for a two-point conversion when leading by 20? That extra point was surely missed at the end of the game. I won't bash players, not even the special teams ones, just want to ask if you think an overhaul is in order if we don't reach the playoffs this season. I also know you lived briefly up in the DMV area and up here there was no love for Ben Kotwica, when he was with the Washington Football team, and he's been a disappointment in Atlanta as well.
Matt: First, I thank you for reading – and for noting that I do write more than just these morning Q&A pieces with Falcons fans, Gus. And, yes, when I write columns like the one following the Cowboys game on Sunday or this one following a 14-point loss to the Packers in 2018, there's a balance involved – while I do work for the Falcons organization, I try to be fair, objective and to always take the fan's point of view into consideration. To some of your points above, remember, the Cowboys went for a two-point conversation and were stopped as well – and we could dissect the reasoning for both Dan Quinn and Mike McCarthy on those plays, but I'll pass at this point. Instead, I'll answer the bigger question. Falcons owner Arthur Blank said before the Super Bowl last year that he expects this team to be in the playoffs. Mr. Blank made that very clear to me when I caught up with him while he was in Miami in January. We're two games in and they haven't gone well. The Cowboys game should have never come down to the onside kick, but it did. It's tough to win in the NFL, especially on the road. Is the season a wash? Hardly. The Falcons have yet to be an NFC South opponent and the Saints are 1-1, the Bucs are 1-1 and the Panthers are 0-2. A lot can happen between now and Week 17. Buckle up, move past the lost and look down the road. It's about to get even more interesting.
Sloane from Melbourne, Australia
G'day Beek. Hope you are well? Now that I have had a chance to calm down and look at the weekend with clear eyes, I have realized that all is not bad. We haven't played any divisional games and we are only 1 game behind first place. Not the start we wanted, and a heart-breaking loss are now behind us. I don't think there is a reason to panic. We've got 14 rounds, including 6 divisional games to go, I firmly believe we can turn things around. You have mentioned that your concerns lie mainly with the defense. Do you think it is personnel or a positional problem? Or are we just not functioning on that side of the ball?
Matt: It's part defense, part the opponents. No one wants to hear the latter, but it's true. Russell Wilson and the Seahawks are really good. So is Dak Prescott and the Cowboys. But the Falcons have some issue on defense that must be addressed rather quickly. These are total yards per game (ypg) allowed and total points per game (ppg) allowed over the last three seasons and where the Falcons ranked:
2017: 318.4 ypg (No. 9), 19.7 ppg (No. 8)
2018: 384.5 ypg (No. 28), 26.4 ppg (No. 25)
2019: 355.8 ypg (No. 20), 24.9 ppg (No. 23)
2020: The Falcons are currently allowing 476.5 yards per game, which ranks 31 out of 32 teams, and are giving up an average 39.0 points per game, which is worst in the league.
I think the Falcons match up well against the Bears, but the Bears' offense is NOTHING like the previous two high-powered teams the Falcons have just faced, either. If Mitchell Trubisky is able to move the ball and put up big numbers against the Falcons, I'll be really surprised. Still, Atlanta needs to tighten things up on defense, and in a hurry.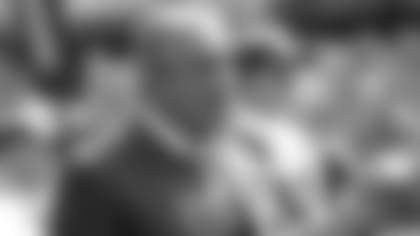 Mike from Loganville, GA
Beek, must be tough to be in your shoes toting that company line. As a 40-plus year Falcons fan, I'm starting to feel like my team will never recover and go out and win a Super Bowl. Current ownership doesn't seem to care anymore. Thomas Dimitroff should have been gone years ago and Dan Quinn has now worn out his welcome, yet Arthur Blank sits idlily by watching his franchise burn up. What gives? Where do we go from here?
Matt: Mike, see my comments above about the expectations Falcons owner Arthur Blank has for this team and, as you put it, "toting the company line." Second, when you commit to someone or something, you ride it out through the ups and downs – whether that's a relationship, a house or a new car. You invest time into making the decision before even making that commitment. Mr. Blank is a very smart man and has an excellent track record of making very good decisions – I'm more than confident that he'll do the right thing for this football team and won't make any knee-jerk decisions. Where do you go from here? Do you mean after two games into the season, where every other team in the NFC South has also lost at least game? You keep fighting, Mike, and don't quit.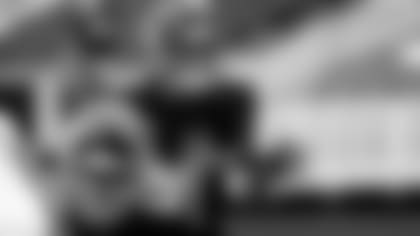 Ralph from Decatur, GA
Why don't they let Matt Ryan call some of the calls? Because some are so predictable, two runs a pass, and if they see it the on the other side, they know it. And try to use imagination, not that those old calls, if you have good defense.
Matt: Ralph, this just in: When plays are called, Matt Ryan has options out there. He can always change the play at the line of scrimmage if he sees an opportunity or doesn't like a matchup. He can audible to different pass or run plays – of course he has to take into account the Falcons personnel on the field at the time, too. And Ryan always has the option of calling a timeout as a last resort. But keep in mind that a lot has to be decided in seconds, too, while also taking down and distance and the play clock into consideration.
Sanford from Siloam, GA
I appreciate your response to my question, and I think you provided a very reasonable scenario. Now that my emotions have cooled, I realize I will always be a Falcons fan. I do still feel a coaching change is in order, but I hope they win the next 14 games. You do a great job and I enjoy reading your analysis on the website.
Matt: Thanks, Sanford. Appreciate that, and glad you're enjoying all of the content we're putting out here at AtlantaFalcons.com – through the ups and downs, wins and losses. We're here for you, the fans.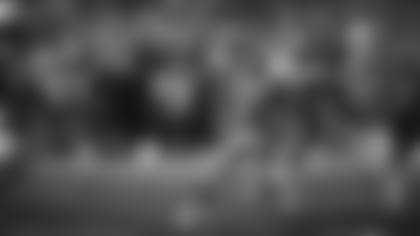 Bill from Killen, AL
Hey, Beek, maybe you don't want any more questions or comments that involve Sunday's debacle, which I can understand. But here goes anyway; no question the loss falls mainly on the special team and defense. However, something that bothers me is how like in the 2017 Super Bowl and again Sunday after putting up all those points the offense disappears late. The same thing happened in the late 80's in a playoff game where they had a nice lead late in the 4th quarter only to lose when they couldn't score. BTW that team was the Dallas Cowboys. What happens to be able to put up so many points and then the offensive production seems to stop?
Matt: Well, whether you want to acknowledge it or not, you had a team that refused to roll over and kept answering – even after all of the fumbles, failed fake punts, missed two-point conversions, etc. If the Falcons didn't score on every single possession – and they didn't – the Cowboys knew they could chip away at the lead, especially if they stole a possession or two. And that's what happened. The Falcons defense needed to come up with a stop and couldn't. When you score 39 points in the NFL, you should win. When you win the turnover battle and score 39 points, you should win in this league. The problem is the defense. The offensive production was more than adequate, Bill. See my response above.
Jim from Roanoke, VA
6-3 by the bye in your opinion.? Now that's funny I don't care what you say. Will DQ be gone before then and that's the reason? Sorry just after 40-plus years of being a downtrodden fan, I can't help being anything but pessimistic. We are the laughingstock of professional sports.
Matt: Jim, if the Falcons are 6-4 or 7-3 at the bye, will you make a T-shirt that reads, "Beek was right" and send it to me? Asking for my boss. MAILBAG
Do you have a question about the Falcons that you want answered? Ask a question here and it could be posted on AtlantaFalcons.com.
Go ahead, ask the Beek
Do you have a question about the Atlanta Falcons (or anything football-related) you'd like to ask Matt Tabeek? If so, hit the link. Please remember to include your home state (or country if you live outside the U.S.). Thanks for reading SFTB!