I don't know if the dust has settled on the loss to the Cowboys yet, but here are six things I think heading into Week 3 for what will be a crucial home game against the Chicago Bears on Sunday.
MORE, PLEASE
1. Ridley is rolling: Falcons receiver Calvin Ridley isn't just off to a hot start in 2020. Through his first 31 career games, Ridley's numbers put him in the company of some all-time NFL greats, including Julio Jones.
Yes, Ridley is on a roll and it doesn't look like he's about to slow down anytime soon, either.
In the Falcons first two games of the season, Ridley has 16 catches for 239 yards (119.5 yards per game) and four touchdowns. And chew on this: If Ridley keeps it up, he is on pace to make to make 128 receptions for 1,912 yards and score 32 touchdowns. While that seems unlikely – remember, Ridley has yet to start every game in a full season and has caught 127 passes for 1,687 yards and 17 touchdowns for his career – he's off to a scorching start.
Programming note: Be sure check out this week's After Further Review on Tuesday, which will spotlight the Falcons receiver.
2. Hello, turnovers: They say sacks and turnovers sometimes come in bunches, and that was certainly the case for the Falcons on Sunday against the Cowboys. Atlanta had entered its Week 2 showdown in Texas with zero turnovers following a season-opening loss to the Seahawks.
Well, that changed in a hurry against Dallas.
The Falcons came out swinging (and punching) against the Cowboys and forced four fumbles in the first quarter of play. Atlanta recovered three of them and cashed them in for 17 points while jumping out to a 20-0 lead. Linebacker Foye Oluokun was credited with three of the forced fumbles, while edge rusher Dante Fowler was credited with one forced fumble of his own.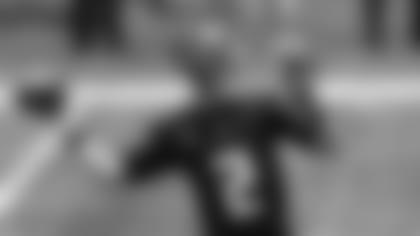 3. Ice, ice baby: We know Matt Ryan is the best quarterback in Falcons franchise history, and no one will forget his MVP season in 2016 anytime soon. At least not around these parts. But how about the start Matty Ice is off to in 2020?
Ryan has completed 61 of 90 pass attempts (67.8 percent) for 723 yards (361.5 yards per game) and has tossed six touchdowns in the first two games of the season. He's thrown just one interception.
So just how good is Ryan's two-game start? It's among the very best in his career.
2012: Completed 70.2 percent, 518 yards, 5 TDs, 0 INTs, 117.6 passer rating
2016: Completed 72.6 percent, 730 yards, 5 TDs, 1 INT, 121.4 passer rating
2020: Completed 67.8 percent, 723 yards, 6 TDs, 1 INT, 109.6 passer rating
Here are Ryan's best finishes through the years in different categories:
Completion percentage: 68.6 (2012)
Most completions: 429 (2013)
Most passing yards: 4,944 (2016)
Most pass attempts: 651 (2013)
Most touchdowns: 38 (2016)
Least interceptions: 7 (2016, 2018)
Right now, Ryan is on pace to complete 488 of 720 passes for 5,784 yards and 48 touchdowns, which obviously would all be career highs.
*Bonus stat: Matt Ryan has produced 38 first downs passing through two weeks – and that ranks No. 1 in the NFL right now. Ryan is also on pace to produce 304 passing first downs, which would eviscerate his career-high of 248, set in 2012.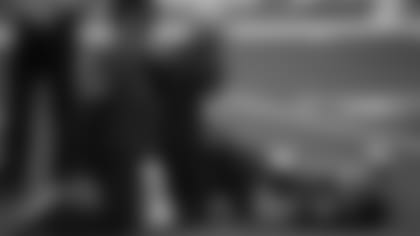 NOT GREAT, BOB
4. Injury bug hits: In Week 1, it was relatively quiet on the injury front, which is always a good thing. Left tackle Jake Matthews did suffer a knee injury and left the game briefly before returning. Receiver Russell Gage was also evaluated for a head injury, be also returned to action. Compared to what some other NFL teams endured in their openers, the Falcons were in relatively excellent shape heading into their showdown against the Cowboys.
Well, just like I mentioned above with sacks and turnovers, injuries sometimes come in bunches, too. By game's end on Sunday, the Falcons injury list was a bit lengthy (and concerning):
DE Takk McKinley – groin
RT Kaleb McGary – knee
LB Foye Oluokun – hamstring
SS Ricardo Allen – elbow
The Falcons first injury report won't come out until Wednesday but there was at least some good news reported on Monday.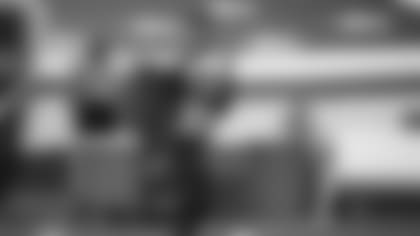 5. Slim pickins: For the second week in a row, I'm writing about turnovers in this section – that alone is not great, Bob. Last week I mentioned how the Falcons failed to force any against the Seahawks and, on the flip side, turned it over twice – a fumble and an interception.
Well, as noted above in No. 2, the Falcons are off the schneid when it comes to turnovers in general. However, they've yet to pick off a pass through two games. The Patriots currently lead the league with interceptions. The Colts, Steelers and the Washington football team have each tallied three picks.
However, eight teams still haven't registered an interception in 2020, and the Falcons are one of them. The Falcons ranked 19th in turnover differential in 2019.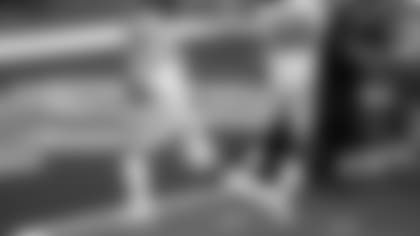 6. Points giveth and taketh away: Scoring certainly hasn't been an issue for Matt Ryan and that Falcons offense. In fact, the offense in general really hasn't been a huge problem at all since that Super Bowl run in 2016. These are total yards per game (ypg) allowed and total points per game (ppg) allowed over the last three seasons and where the Falcons ranked:
2017: 318.4 ypg (No. 9), 19.7 ppg (No. 8)
2018: 384.5 ypg (No. 28), 26.4 ppg (No. 25)
2019: 355.8 ypg (No. 20), 24.9 ppg (No. 23)
The Falcons are currently allowing 476.5 yards per game, which ranks 31 out of 32 teams, and are giving up an average 39.0 points per game, which is worst in the league. Atlanta needs to tighten things up on defense, and in a hurry.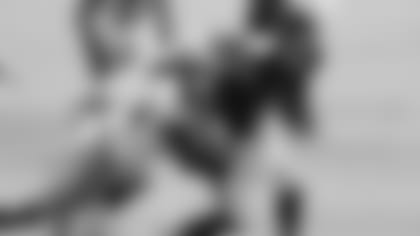 EARLY PEEK AT THE BEARS
The Bears enter Week 2 coming off back-to-back wins over the Lions and Giants – both wins were close ones – and are off to their best start since 2013, when they won their first three games.
A week after rallying from 17 down and scoring 21 fourth-quarter points for a 27-23 win at Detroit – their first season-opening win in seven years – the Bears held off the Giants for a 17-13 home win on Sunday.
Simply put, Chicago plays solid on defense and isn't on offense. Still, I think this is a good matchup for the Falcons.
The Bears are only giving up 18 points per game – which is tied for third best in the league – and surrendering 360.5 in total yards per game. It'll be strength-on-strength when they take on the Falcons offense, and I like the Falcons on that side of the ball.
Offensively, the Bears are led by quarterback Mitchell Trubisky (38 of 64 for 432 yards, five touchdowns and two interceptions), running back David Montgomery (29 rushes for 146 yards and no touchdowns) and receiver Allen Robinson II (eight catches for 107 yards). It's also worth noting that the Giants sacked Trubisky four times on Sunday. While the Falcons have had their issues on defense, especially in the secondary, this offense isn't anything like the first two they've faced in the Seahawks and Cowboys.
Get an inside look at the matchup between the Atlanta Falcons and Seattle Seahawks with top photos from inside AT&T Stadium in Week 2.