The Falcons are a couple of days away from playing their final home game of the 2019 season and, more importantly, trying to win a third straight game for the first time all season when they take on the Jacksonville Jaguars on Sunday. Meanwhile, you've got plenty of questions and comments, so let's get to them now.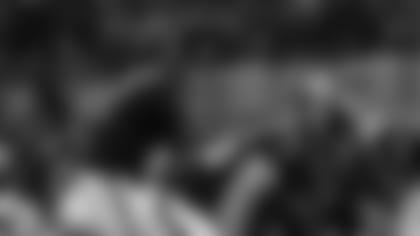 Kaleb from Baxley, GA
Hey Beek, merry early Christmas! Do you think Atlanta should aim for an offensive lineman because I still don't feel like Matt Ryan's protection is where we thought it would be after last year's draft?
Matt: Thanks, Kaleb! I definitely think the Falcons should bolster the offensive line – whether it's through free agency or the NFL Draft. Successful teams are strong up the middle and in the trenches. Don't forget that. Merry Christmas and happy holidays to you, too.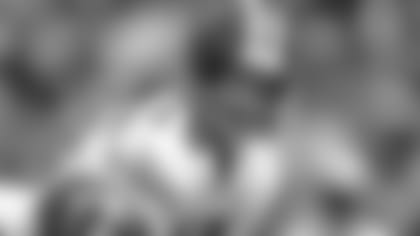 Cyril from Fort Oglethorpe, GA
Beek, why do you still sound like Matt Ryan is still best for Atlanta Falcon football?? Matt Ryan is not good year after year ... Yes, he's had some better years than this year, but why in the world would you suggest he's still a good NFL quarterback?? The Falcons need a new QB ... To move forward with Ryan is accepting today's mediocrity. My question is, do you really believe Ryan will play better in the future years? I know he's giving 100%, unfortunately that is not enough for the Falcons anymore!! I think he's a professional and a nice guy too!! If the Falcons keep Ryan, it's the same mistake they make with all their quarterbacks. The Falcons keep their quarterbacks three years too long!! Think of Steve Bartkowski and Mike Vick!!
Matt: Let me simply ask you this, Cyril: Never mind the salary cap implications (which would be significant to say the least), who do you think is out there right now that the Falcons could realistically acquire that is so much better than Matt Ryan? Who? There's no one who is scheduled to become a free agent. Nor are the Falcons going to use a first-round pick on a quarterback (and not for at least two, three or maybe even four seasons). So, considering that, let me know when you come up with the name. The quarterback play here in Atlanta has been so good for the last decade that fans have forgotten how difficult it is to find a franchise quarterback. And I think you should go back and start with the Falcons quarterback history – go through the entire list. That alone should be an eye-opener. Do you know this franchise has only had five quarterbacks throw for more than 10,000 yards? Five.
Matt Ryan (2008-2019): 50,489 yards
Steve Bartkowski (1975-1985): 23,470
Chris Miller (1987-1993): 14,066
Chris Chandler (1997-2001): 13,268
Michael Vick (2001-2006): 11,505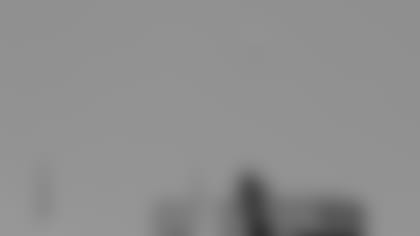 Tony from Norcross, GA
With the Patriots in another scandal … Do you think there is any validity to them cheating on us during the Super Bowl against them? The playbook came up missing. The drone over the practice field, etc.
Matt: Oh, boy. More conspiracies (SFTB, Dec. 13)! I'm not going to comment on what's currently going on with the Patriots. The two other incidents you mention – the drone and playbook – are nonsense. There's absolutely no validity to them in terms of cheating. None. Zilch. The drone belonged to someone who lived near the Rice University campus. Peter King of TheMMQB.com reported that a neighborhood resident apparently flew the drone over the field. Security officers grounded it and verified it. As far as Kyle Shanahan's playbook goes, it was indeed mistakenly picked up – Jarrett Bell of USA Today discovered that San Francisco Examiner writer Art Spander had accidentally picked up the bag containing Shanahan's playbook and Super Bowl tickets – and it was returned 15 minutes later. The tablet containing the playbook was locked. Conspiracy debunked.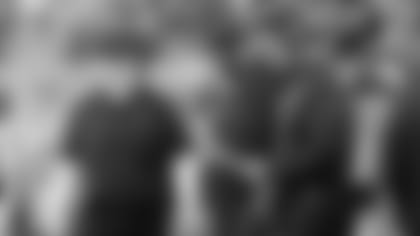 Dee from Toccoa, GA
Been a long-time Falcons fan. Just saying that we should keep DQ – can't keep changing. And to the other fans out there: Matt Ryan is not the problem. We need a line up front. We get a good line for him and free, let's see what happens.
Matt: I've pointed to a number of examples now of why continuity with the head coach is important. On Thursday (SFTB, Dec. 19), I asked readers here where do you think the Saints would be without Sean Payton as head coach, noting when the Saints finished 7-9 for three straight seasons, from 2014 to 2016. I also used the Steelers as an example back in November (SFTB, Dec. 14), when I noted that Pittsburgh has only had three head coaches since 1969 – and while the Steelers have won six Super Bowls, they've also had their fair share of ups and downs in the process. So, I agree with you, Dee. You can't keep changing for the sake of change. With change comes adjustment periods, learning new systems and, well, setbacks. And change does not guarantee success. The Falcons need to get stronger up the middle and in the trenches, first and foremost.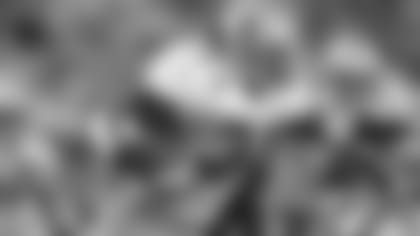 Imani from Portsmouth, VA
What do you think about using Julio Jones to acquire some picks to help fill all these holes we have? I'm sure we could get some good pieces in return for an all-time great. Hate to see him go but we're not going anywhere the way we're currently constructed and he's the biggest and most valuable chip we have to play with. What you think?
Matt: Do you remember when the Dallas Cowboys traded Herschel Walker to the Minnesota Vikings? It's considered to be one of the best (and most lopsided) trades in NFL history, and I think that's where you're going with this suggestion, Imani. To sum it up, the Cowboys sent Herschel Walker to the Vikings for five players and six draft picks. And those draft picks yielded the likes of RB Emmitt Smith, DT Russell Maryland, CB Kevin Smith and S Darren Woodson (and multiple Super Bowl wins). It's fun to think about the "what if" scenarios, but the Falcons aren't trading Julio Jones. First of all, the salary cap hit alone would be massive. I wouldn't even consider Jones to be a chip, as you put it. Plus, the Falcons want to see Jones finish his career here. He, along with quarterback Matt Ryan, is still playing at a very high level and is a one-of-kind threat. With Antonio Brown in the league, Jones is the unanimous top receiver in the league. My advice is to enjoy him and this Golden Age of Falcons offense. You won't see it again anytime soon. MAILBAG
Do you have a question about the Falcons that you want answered? Ask a question here and it could be posted on AtlantaFalcons.com.
Go ahead, ask the Beek
Do you have a question about the Atlanta Falcons (or anything football-related) you'd like to ask Matt Tabeek? If so, hit the link. Please remember to include your home state (or country if you live outside the U.S.). Thanks for reading SFTB!
Falcons Audible: Inside stunning win over 49ers
From Julio Jones's game-winning catch to yet another strong outing from the defense, Matt Tabeek, DJ Shockley and Dave Archer break down the Falcons' huge win in San Francisco on the latest episode of Falcons Audible presented by AT&T.