Welcome to a Friday the 13th edition of SFTB! The Falcons are in California getting ready for their showdown with the San Francisco 49ers and you, meanwhile, have plenty of questions and comments about the team, the draft and what will happen during the offseason. So, let's get to those now. Just remember that all opinions here are mine unless otherwise noted.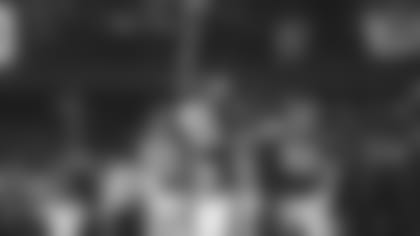 Brock from Idaho
Why is the NFL rigged? All the teams from big-market cities have good NFL teams. Boston, Dallas, California teams ... what do they all have in common? Big markets with the potential for millions of fans. Doesn't it seem strange that Cincinnati, Kansas City and Detroit have never had a great football team? It has been shown by refs blowing calls and by Bill Belichick all the sudden knowing Shanahan's plays. So why is it rigged?
Matt: Oh boy. Brock, Pittsburgh, Green Bay and Buffalo are not large cities/markets and have a combined 17 Super Bowl appearances between them. Their records are as follows: Steelers (6-2), Packers (4-1) and Bills (0-4). The Chiefs (1-1) and Bengals (0-2) have a combined four Super Bowl appearances. The Lions have never advanced to a Super Bowl, but prior to the AFL-NFL merger they were NFL champions in 1935, 1952, 1953 and 1957. The league is not rigged and there is no conspiracy against those teams (or cities in smaller markets).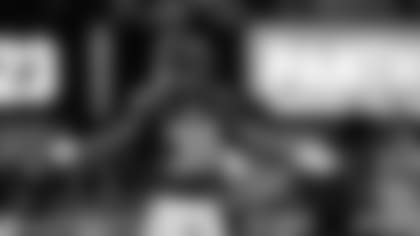 Daniel from South Hill, VA
Let's talk Kenjon Barner. When Mohamed Sanu got traded, I not only felt like we lost a receiver, but also a big part of the energy and the attitude of our team. He did a bunch of promos and Twitter loved the "Third and Sanu!" tweets. This year, I feel like Kenjon Barner has taken over that role. He's had the mic twice this year already I believe. His energy is high, and his attitude is great. He's obviously been a great special teams player (I was there for that punt return and it was AWESOME) and had a few great runs this season. Do you think Atlanta will hold onto him and if so, do you think his role will continue to grow?
Matt: I couldn't agree with you more about Kenjon Barner. He's been a terrific pick-up for the Falcons in 2019. Not only has he been excellent on special teams this season, but he's proven to be a fantastic change-of-pace back as well as an excellent receiver coming out of the backfield. Most of all, as you noted, he's brought a ton of energy, enthusiasm and attitude to the team. Barner, a six-year veteran, is playing on a one-year deal is 30 years old. At the very least I'd love to see the Falcons bring him back and let him compete for his job in 2020. There's always a chance of another team signing him or offering a two- or three-year deal, but it'll depend on what the free-agent market looks like for specialists, too. Stay tuned.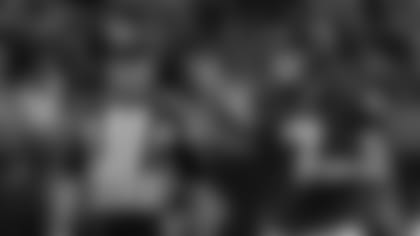 Chris from Big Stone Gap, VA
Hey Beek! it seems like a lot of fans like Younghoe Koo now. I'm not buying into the hype. Yeah he might be good at onside kicks, but it's more important to me to have a kicker that can make FGs from 50+ yards. I really feel like we need to move on from Younghoe Koo. If we are in a situation where we need to hit a 50+ yard FG to win the game, I really don't feel confident with Koo taking that kick like I did with Matt Bryant. So question is, should we go after a vet in free agency or draft a kicker? Or are you sold on Koo?? Also is his name pronounced youngHOW, or do the announcers just not want to say youngHOE on TV??
Matt: Count me in as one of those who is buying into Younghoe Koo, too. OK, let's get Koo's name right first. It's pronounced "young-way." And as far as his popularity goes right now, it doesn't seem like he's very popular – he IS very popular amongst Falcons fans right now, and it's easy to see why the two-time NFC Special Teams Player of the Week is, Chris.
Extra points: 9 of 10
Field goals (20-29 yards): 4 of 4
Field goals (30-39 yards): 7 of 8
Field goals (40-49 yards): 4 of 5
Field goals (50-plus yards): 1 of 1
Fumble recoveries: 1
Koo was given an opportunity and he's taken full advantage of it. At the very least, yes, I think he's deserves a chance to be back and compete for the job in 2020. Would I like to see the Falcons bring in competition? Certainly, but I like what I'm seeing from Koo – he's fun to watch.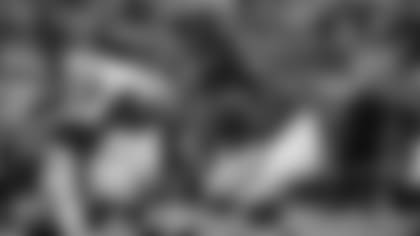 Cameron from Gilbert, AZ
Okay Beek! Third times a charm, I hope. I think I speak for a large portion of fans when I ask: Why don't we move Matt Gono to LG? He has played well in limited reps. Also, do you think we should move Keanu Neal to a hybrid LB role so we can keep Damontae Kazee and Rico Allen deep? Please let me know what you think!
Matt: I've been intrigued by Matt Gono's potential since he arrived here in Flowery Branch back in 2018 as a little-known player out of tiny Wesley College. And I know people inside the building really like him and how he's developed over the last two years, too. And that development has been crucial, because he certainly wasn't NFL-ready when first stepped out onto the practice fields here, Cameron. At the end of the day, the coaches are going to play the guys who can best protect Matt Ryan and open holes for running backs like Devonta Freeman and Brian Hill. Gono was on the field for 52 percent of the Falcons' offensive plays (36 snaps) against the Panthers last week and played well, rotating with first-round pick Chris Lindstrom at right guard. And I thought he played well in the preseason as well. So, yes, I'm all in favor in seeing more Gono on the field because I think he's going to continue to develop into a quality offensive lineman for the Falcons. As far as your suggestion regarding Keanu Neal goes, you know the Falcons already use him in a number of ways and like to put him up close to the line of scrimmage already, Cameron. There's no question he has the size to play linebacker and the idea of moving him full time to the position is certainly an intriguing one.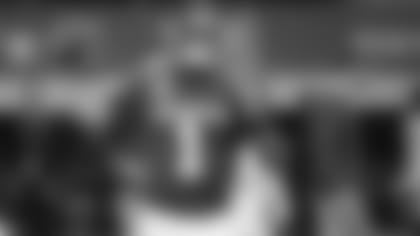 Johnny from Macon, GA
Do you thank the Falcons should look at drafting QB Jalen Hurts as a backup QB and as a future starter?
Matt: No. I think Jalen Hurts is an excellent quarterback prospect who has played very well at both Alabama and Oklahoma – and I think he'll want a chance to compete for a starting job in the NFL when he's drafted. If he was in Atlanta he would likely sit on the bench behind Matt Ryan for the duration of his rookie contract. Plus, the Falcons have much more pressing needs than quarterback. MAILBAG
Do you have a question about the Falcons that you want answered? Ask a question here and it could be posted on AtlantaFalcons.com.
Go ahead, ask the Beek
Do you have a question about the Atlanta Falcons (or anything football-related) you'd like to ask Matt Tabeek? If so, hit the link. Please remember to include your home state (or country if you live outside the U.S.). Thanks for reading SFTB!