The Falcons and Jaguars are getting ready to square off Sunday at Mercedes-Benz Stadium, the final home game of the 2019 season for the Red and Black. Atlanta has a chance to win three games in a row for the first time all season and, possibly, finish out the second half of the season with a 6-2 run. After beginning the year 1-7, that would mark quite a turnaround. Meanwhile, you've got plenty of comments and questions about this team, the roster and the offseason, so let's get to them now. Just remember that all opinions here are mine unless otherwise noted.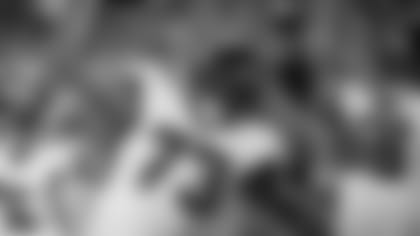 Ernest from Covington, GA
How is it going, Beek? Love what you are doing here. My question is in regard to Matt Gono and the left guard position. In my opinion Gono has shown that he has developed the skill set to be a starter. How do you feel about him starting at left guard? With the FA's they acquired not panning out I think it would be a smart move.
Matt: Prior to the 49ers game (SFTB, Dec. 13) I was asked a similar question about Matt Gono, who had just played 36 snaps in the win over the Panthers. Although Gono didn't take any offensive snaps against the 49ers, my position remains the same: I'm all in favor of seeing more Gono on the field because I think he's going to continue to develop into a quality offensive lineman for the Falcons. When it comes to how much he plays over the next two games, I'll leave that up to the coaching staff. They see him and evaluate him in practice, during meetings, etc., and obviously have a plan in regard to his development. Thanks for reading SFTB and the question.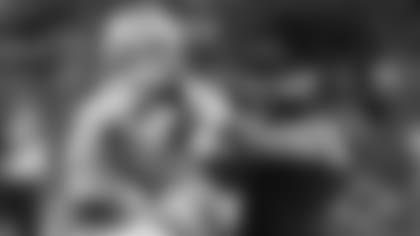 Raymond from Augusta, GA
Chase Young or Joe Burrow? We most definitely could use a dominant player like Chase Young, but Matt Ryan will be 35 next year so he aint got much longer before he calls it quits and with Joe Burrow looking like the real deal coming next year. What do think the chances of trading up for Joe Burrow?
Matt: I'll answer your questions in order: Chase Young and zilch.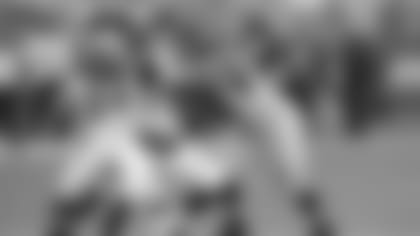 Travis from Houston, TX
Beek! The season is not over, and the draft is upon us. I got it! How do we get to the Super Bowl and win it next year? Your take!
Matt: Like your question, I'll keep it short and sweet. The Falcons need to get the offensive line figured out and stabilized once and for all. I think Chris Lindstrom and Kaleb McGary are going to be good players for years to come. I think Jake Matthews is a very good left tackle and Alex Mack is one of the best at his position still. But they need some consistency at left guard and for that group to stay healthy. The Falcons also need to get the running game back on track. It hasn't been for the last two seasons; it's been wildly inconsistent. The line, running game and protection all go hand-in-hand. If they can get that right again, this offense will be tough to stop – much like in 2016. As we all know, offense scores points and wins games … but defense wins championships. The Falcons must do a better job of getting after the quarterback – and I'm talking about sacks, pressures and QB hits. The Falcons need more production coming off the edge. They must find a pass rusher or two. And finally, I think they need more consistency at the cornerback position. I like how Isaiah Oliver and Kendall Sheffield have improved over the season, but it was also tough to watch at times. If the Falcons can do all of that, I think they'll contend for the division and make a postseason push. You've got to be in it to win it.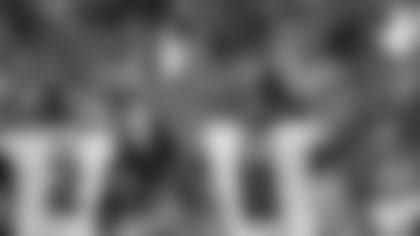 Richard from Atlanta, GA
They should have gotten rid of Matt Ryan five years ago but guys like you be trying to build stats. Man up. All he is doing is padding his stats and get players killed off of those dink and dunk passes. He is very overrated outside of Atlanta. Nobody cares about him but you guys. Hell, he didn't make the Pro Bowl again this year. He's been in four times, one time voted in by fans. That was that so-called MVP year that was Tom's or Rodgers' to lose, and the other three as replacement. He is trash.
Matt: Are you serious, Richard? I've had some bad takes show up in my inbox, but this one might take the cake. Look, I've said this before and I'll say it again: Falcons fans should embrace what they're witnessing with Matt Ryan and Julio Jones on offense right now – the franchise's all-time best at both positions – playing together, no less. If you think franchise quarterbacks and once-in-a-generation receivers are easily replaced in the draft or in free agency, you're so mistaken. And that's another question I love to come back with when I really silly comments like this: Who exactly are you going to replace him with that's so much better? How does that happen? If Player X is so darn good, how are the Falcons going to land him – and beat the 31 other teams to the punch? Moving on.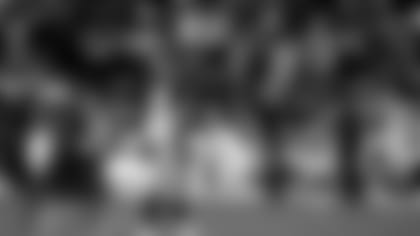 Jerrell from Warner Robins, GA
Beek, I, like many others, find your column very interesting and informative, and I look forward to reading the fan's perspective about our Falcons. My question is centered around our current quarterback. I know that speaking against Matt Ryan rubs a number of people the wrong way given what he's done in some people's eyes thus far, but Ryan is and has been surrounded by some of the best offensive talents in football, and it has yielded us nothing. There's not another QB that can have Jones, Ridley, and Hooper paired with a decent backfield and not win a Super Bowl. There have been other QB's that did it with less; I digress. My question is, when will we move on from Ryan and what QB do you feel can help us while there's still time with Julio?
Matt: First of all, you didn't mention one thing about defense in your comment. Winning Super Bowls isn't just about having a great quarterback and receivers – something the Falcons do have. And speaking of Ryan and Jones, did you already forget how they drove down the field in the closing minutes against the 49ers and won the game with five seconds left? But I digress. What more do you want from a quarterback? Look at his production and efficiency. And then tell me who you think is out there – whether it's an unproven college prospect or a soon-to-be free agent – that can do it better. I'll wait for your answer. Do you really have a problem with how the Falcons have played since their bye week? I ask because the defense has really turned things around. Isn't it interesting, too, how teams win more when they're stealing possessions (creating turnovers) and keeping opposing offenses out of the end zone? Matt Ryan has been playing under duress all season long behind an offensive line that's a work in progress and also without a stout running game. Yet fans want to point at the quarterback as the problem. It's baffling.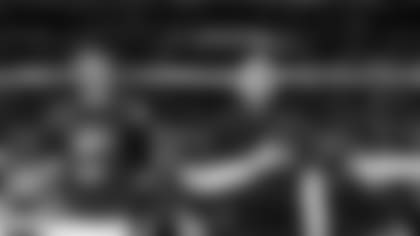 George from Spring City, TN
I am a Falcons fan, but I have had enough. If you don't get something done, I am done as a Falcons fan. Fans won't ever have a good team if they do not get a new coach.
Matt: So … getting "something done" means getting a new coach? And you're done if they don't get a new coach? Just trying to keep things straight. Let me ask you this. Where do you think the Saints would be without Sean Payton as head coach? Do you remember when the Saints finished 7-9 for three straight seasons, from 2014 to 2016? I supposed you would have been one of those fans calling for his job, eh? There's something to be said for continuity, especially when you know you have good coaches and players in place. You can't keep changing for the sake of change. Sometimes you weather the storms, you fight through the tough times – that's when you learn about people. You find out who will stay and fight and who will quit and run. It's a team game and it takes every single player and coach to work together. Dan Quinn has made some tough decisions after getting off to a 1-7 start. The Falcons are on a 4-2 run right now and have beaten the Saints and 49ers – two first-place teams – on the road. Let's see how this team finishes the season before we pass out judgments. MAILBAG
Do you have a question about the Falcons that you want answered? Ask a question here and it could be posted on AtlantaFalcons.com.
Go ahead, ask the Beek
Do you have a question about the Atlanta Falcons (or anything football-related) you'd like to ask Matt Tabeek? If so, hit the link. Please remember to include your home state (or country if you live outside the U.S.). Thanks for reading SFTB!
Falcons Audible: Inside stunning win over 49ers
From Julio Jones's game-winning catch to yet another strong outing from the defense, Matt Tabeek, DJ Shockley and Dave Archer break down the Falcons' huge win in San Francisco on the latest episode of Falcons Audible presented by AT&T.