We're not just days – but hours – away from the Falcons' season-opening game of the 2020 season. Football is back and a very long, trying and weird offseason will soon be in the books. Meanwhile, you've got plenty of questions about the men in Red and Black, so let's get to them now. Just remember that all opinions here are mine unless noted otherwise.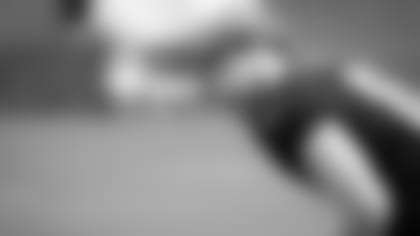 Chris from Los Angeles, CA
Beek ... so pumped for the season to start. Thanks to you for all you do, and the insight provided, it is much appreciated for the left coast; best wishes to all re: health and safety. I had season tix to the LA Chargers at the New SOFI stadium to see my FALCONS this year but, alas ... My question, been a fan of the birds for years (since 1985)... frustrated recently that our O gets into a rut for 4-5 series at a time, is predictable (here comes the run), is less aggressive, and other teams seems to adjust to us vs the other way around – other than in our 2016 Super Bowl year. Any insight as to if we will go back to being more aggressive with Dirk Koetter in his second year, the tremendous talent with Matty Ice, Julio, Gurley, Hayden and others, I see no reason we cannot average the 33 pts/gm.
Matt: Chris, thanks for reading and the kind words. Here's something to be optimistic about when it comes to the Falcons this year: the fact that Matt Ryan is entering a second year with the same offensive coordinator. If you read my roster predictions series (specifically, the one on quarterbacks), I had a nugget in there about Ryan and his Year 2 magic with coordinators. Although Ryan and Dirk Koetter worked together from 2012-14, Ryan has worked under five different coordinators in his 12 seasons in the league. And Ryan has had a noticeable jump in play during his second season working with an offensive coordinator compared to his first during the second half of his career. I don't know how many points per game they'll average, but it'll be interesting to see if that trend continues.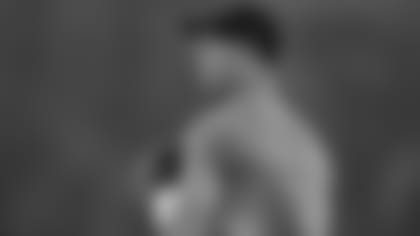 Mike from Calgary, Canada
Heya, Beek! Hope all is well down South! Less of a question more of a comment, I think a lot of the negative views on the team have been earned by long-suffering fans who have seen talented rosters be done in year in and out – Matty Ice will never get the respect he deserves without a ring, which is not fair to him and his greatness but that is how it is in the NFL. That being said, doesn't it feel like the stars are aligning for the Falcons to just shock everyone this year? I read about 15 different websites predictions for playoffs and such, and not one mentioned Atlanta. Vegas odds have them pegged for another mediocre season and everyone is riding a bit too high on the Aints and Bucs ...
Matt: There's no question that when people look at the NFC South right now, they gravitate towards the headlines Tampa Bay made in signing Tom Brady, Rob Gronkowski and Leonard Fournette recently. And when many national writers are making all of these predictions, they naturally start with the Saints, largely seen as the best team in the division after going 11-5, 13-3 and 13-3 the past three seasons. Plus, this is likely Drew Brees' last hurrah and are in Super Bowl-or-bust mode down in New Orleans. So, in short, the fact that the Falcons aren't in the big conversations or favored to win anything after finishing 7-9 in back-to-back seasons and going 24-24 since Super Bowl LI isn't surprising at all to me. If you win games, people start talking about your best players and the team. If you lose too many games, people start talking about the coaches and the team. If you're mediocre, no one talks much at all about you. It's just how it goes.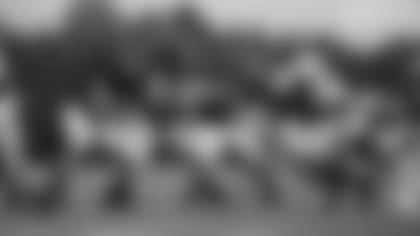 Jerry from Warner Robins, GA
Beek, I've been a Falcon faithful since the '70s and it's always been "wait till next year." In 2016 the Falcons had the most productive offense in their history and could easily score 40 points a game. They should never have lost to the Patriots, albeit for a tired defense. If this year's defense is much more improved, I feel that they have an offense that could possibly replicate the numbers of 2016 and keep opposing offenses off the field. I say this because Matt Ryan again has many key offensive weapons like he had in 2016. At least 2, if not 3, great receivers, hopefully a very good tight end that will catch a lot of passes and if Todd Gurley can run as well as catch his share of passes, the Falcons will fly high again provided his "O" line gives better protection. Do you agree? C'mon man!
Matt: Jerry, success for the Falcons in 2020 will come down to three, maybe four, things. They must protect the quarterback better (Matt Ryan has been sacked 90 times the last two seasons), they must do a much better job of getting to (or affecting) the opposing quarterback, they must stay healthy (that's been issue the last few seasons) and they'll need a few bounces to go their way. If they can do that, they'll win 9-10 games. And, given the difficulty of their schedule and the much-improved NFC South, that won't come easy. Nor should it.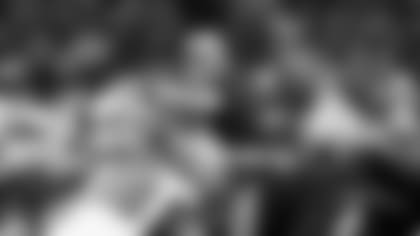 James from Roanoke, VA
Why even have a season? Most of the so-called "experts" have KC, the Aints or the Yucks in the Super Bowl. :)
Matt: Haha! I see what you're doing there, James. I'll be writing a little something about those experts and all of those predictions a little later on today in my Beek's Bits heading into Week 1. Unfortunately, there are some fans who actually take those predictions to heart and think they mean something.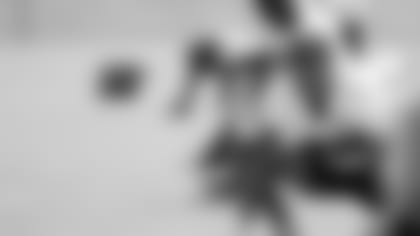 Devan from Atlanta, GA
Getting excited about the season getting kicked off! Also wanted to talk about our GM, Thomas Dimitroff ... looking back at our recent drafts I would say he has done a good job with the drafts. Definitely hit on more than we missed on. Looking at this draft, every one of our draft picks, minus maybe Hawkins, looks to have a significant role in this upcoming season as well. Already three starters in A.J., Matt Hennessy, and the punter. Possibly 4 of 5 picks with Davidson and Walker getting looks at linebacker. I would say another good draft if they all pan out like we hope!
Matt: Well, it's certainly way too early to hand out grades to this draft class, Devan. Usually it takes about two or three seasons to really evaluate a draft class. By the second or third year, you usually have a pretty good idea of what kind of pro the guy will be. Players tend to make significant jumps from their first to second years as well as from their second to third years. That all said, the members of this year's draft class have looked decent in training camp. But, again, it's camp and there were no preseason games. But we'll find out soon enough about some of these players, particularly first-round pick A.J. Terrell, who is expected to be one of the starting corners. And for the record, the Falcons had six picks in 2020 – Terrell, Marlon Davidson, Matt Hennessy, Mykal Walker, Jaylinn Hawkins and Sterling Hofrichter.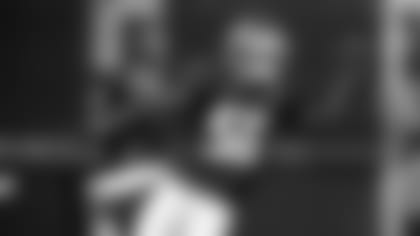 Larry from Griffin, GA
Now that things are starting for real, what are your expectations for key newcomer Dante Fowler? Since there were no preseason games or public practices, we're depending on people like you, Beek, for informed opinions. In practice and scrimmages, has Fowler looked like he could be dominant?
Matt: We've been able to watch practices (filled with position and unit drills) and a few scrimmages, Larry. To be honest, you can only tell so much with certain positions, especially the pass rushers. You say to yourself, "That might've been a sack." Or, "Looks like he got there before that pass was thrown." But it's not the same as in game situations. That all said, I think Dante Fowler has become a better pro over the years and it's shown on the field. Last season, his best season, he tallied 11.5 sacks. I think if he can come close to duplicating that – and register double-digit sacks – the Falcons should be pleased. It's more than sacks, though. It's moving the quarterback out of the pocket, altering throws, hitting them, etc. If he can be disruptive, that's what you want. Do I think he can be that guy? I do. Those are my expectations for him – and I don't think they're unrealistic at all. Do I think Takk McKinley will get double-digit sacks? That's a bigger question mark for me. We do think the table is set for him to have a breakout season in 2020. MAILBAG
Do you have a question about the Falcons that you want answered? Ask a question here and it could be posted on AtlantaFalcons.com.
Go ahead, ask the Beek
Do you have a question about the Atlanta Falcons (or anything football-related) you'd like to ask Matt Tabeek? If so, hit the link. Please remember to include your home state (or country if you live outside the U.S.). Thanks for reading SFTB!
Falcons Audible: 2020 roster breakdown
Falcons Audible host, Matt Tabeek, talks with special guest, CBS Sports NFL Senior Writer Pete Prisco about the Falcons 2020 roster, the NFC South division, and season expectations.