We are 26 days away from the Falcons and Seahawks squaring off in Mercedes-Benz Stadium to kick off the regular season. Training camp practice is ramping up and many of the questions about this roster will be answered in the coming days and weeks. In the meantime, you've got some questions of your own – so, let's get to them now. Just remember that all opinions here are mine unless noted otherwise.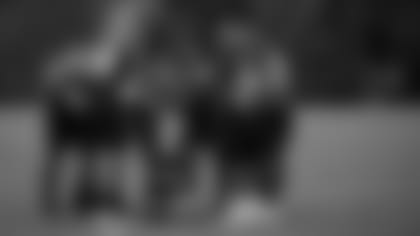 Jacob from Buford, GA
Hey, Beek! Do you think my Dirty Birds are closer to a 5- or 6-win team or a 10- or 12-win team this year? My fear is that we are somewhere in between again and that would mean no playoffs and another mid-round draft pick. Thoughts?
Matt: Talent-wise and health-wise, I think the Falcons are closer to the latter, Jacob, and I think they could win 10 or 12 games if all goes well. What does that entail? For starters, the Falcons need to start quick this season. They cannot afford a 1-3 or 1-4 hole to begin the year. Up front, they need to protect the quarterback better and open some running lanes for Todd Gurley and Co. Keep Matt Ryan upright and comfortable in the pocket and good things will happen on that side of the ball. On defense, that unit needs to play more like it did down the stretch in 2019 when the Falcons went 6-2. A.J. Terrell needs to play and look like the first-round draft pick he is and someone – Isaiah Oliver, Kendall Sheffield or Darqueze Dennard – needs to step up and shore up the opposite corner spot. And most important of all when it comes to the defense, the Falcons must find ways to create pressure on opposing quarterbacks. Whether it's moving him out of the pocket, collapsing the pocket, hitting him, sacks, whatever … the Falcons must not let Tom Brady, Drew Brees, Russell Wilson – or whoever they are going up against – get comfortable back there. If they can do that and stay healthy, I like their chances, Jacob.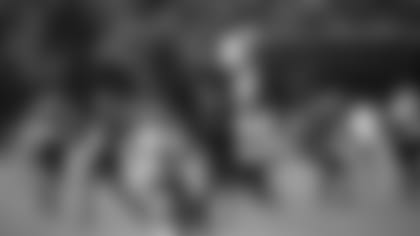 Mike from Raleigh, NC
Beek, thanks for all you do through the ups and down and this crazy time we are living in. I appreciate your work and what you do for Falcons fans. Now my question. When it comes to the No. 3 receiver, who do you think will win that job? Will it be Laquon Treadwell, the former first-round pick we acquired?
Matt: Thanks, Mike! Appreciate that. Right now, I'd have to say that Russell Gage has the inside track to the No. 3 spot. And that's just my opinion. But that's one spot we'll be keeping a close eye on, especially Laquon Treadwell. If he can come in and show why he was a first-round pick, that's a good problem to have. The more competition, the better.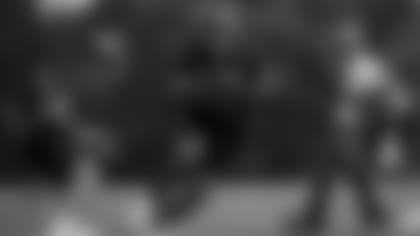 Tony from Roswell, GA
Beek, who do you think will be the primary backup to Todd Gurley and is there an odd man out when it comes to the backfield? Thanks, Beek!
Matt: That's a great question, Tony. I've been wondering that one myself, to be honest. As you guys know, I love watching the running backs – it's my favorite position and my all-time favorite players were running backs (Tony Dorsett, Walter Payton, Barry Sanders). Last year's feel-good story was Brian Hill. He completely transformed the way he looks, worked really hard at becoming a better receiver coming out of the backfield and, of course, he has nice size and that extra gear in the open field. But Todd Gurley was brought here to carry the rock and be the guy. He signed a one-year prove-it deal and is looking to have a big season. Gurley will get the bulk of the carries, for sure. I think it'll come down to roster numbers, specifically players at other positions, injuries and skill sets. If the Falcons go with only three backs, for example, I could see Hill maybe being the odd man out because of what Ito Smith and Qadree Ollison do differently. Smith is a shifty back and receiver – and is most effective when he can get in the open field. Ollison is a bigger back and his strengths are accentuated once he's down around the goal line. But you know what? Gurley is a nice receiver and really effective in the red zone, too. So, it'll be interesting to see what happens there. I honestly think this one needs to play out more in practices and during those scrimmages. Health will be a factor too.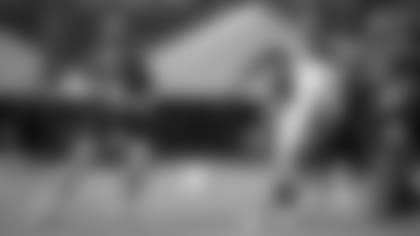 Tonya from Duluth, GA
Beek, I know you're just answering the questions here (and we appreciate you) but I am so tired of reading these comments from so-called fans who point the finger at Matt Ryan and suggest that the Falcons should move on from him!! What are you thinking?! I don't get it. Had to vent. Tired of it. Go Falcons! Thank you, Beek.
Matt: Oh, I hear ya, Tonya. I honestly don't get it, either. The Falcons are committed to Ryan, and not just financially. His play on the field, despite all of the struggles up front, has not diminished and he's still playing at a very high level. Fans can go look up the stats themselves here, but Ryan has thrown for more than 4,000 yards for nine straight seasons (and came close to exceeding 5,000 twice). His arm and accuracy is just fine, despite being sacked 90 times the last two years. Players are playing longer because their diets are better and the science is better. And Ryan has been an iron man of sorts, too. He's only missed three games his entire career while leading the Falcons to 109 regular-season wins. It's pretty remarkable. Whether some fans want to acknowledge it or not, Ryan is here to stay for at least another four or five seasons. Maybe more, for all I know. And they should embrace it and relish every snap he takes under center, too.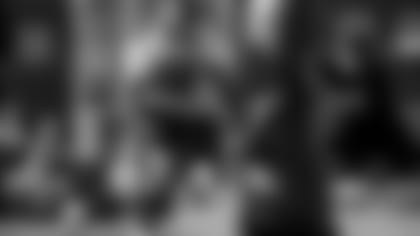 Michael from Syracuse, NY
Hey, Beek! Falcons in New York – there aren't a lot of us up here and glad I at least have SFTB to read during the week to stay close to the team. I know the O-line will need to be better, but I am more concerned about that defense. Did the Falcons do enough there so that they can get over that 7-9 hump and make the playoffs? I am not sure and want to know what your gut tells you. Rise up!
Matt: Hey, Michael! I was born in Upstate New York, so I get it. It's mostly Giants, Bills and Jets country with some Patriots, Steelers and Cowboys fans mixed in up there. There's definitely not a lot of Falcons, that's for sure. I like what the Falcons have done in terms of signing Dante Fowler, and drafting A.J. Terrell and Marlon Davidson. I haven't seen enough of the other two draft picks yet – linebacker Mykal Walker and safety Jaylinn Hawkins. I also though the signing of cornerback Darqueze Dennard was a necessary move, too. But was it enough? We're going to find out. I would like to see more depth at defensive end and maybe the Falcons will make a move there once other teams start trimming their rosters. Without question, though, it's the biggest storyline heading into camp and it will ultimately be answered come Week 1. Right now, I'm on the fence.