One month. Thirty-one days. That's all that's left now between the Falcons and Seahawks squaring off in Mercedes-Benz Stadium on Sept. 13. Despite all of the craziness of the last six (or so) months, football is right around the corner. In the meantime, you've got plenty of questions, so let's get to them now. Just remember that all opinions here are mine, unless noted otherwise.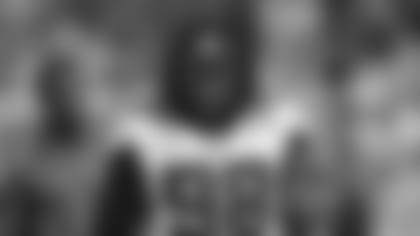 Jerry from Hinesville, GA
Tap your Beek! Man, yesterday's column featured all kind of outlandish predictions and criticisms about Takk McKinley. Not once did you tell anyone to tap their brakes, or shall I say, "Tap their Beeks." As I kept reading, I kept waiting, but it never happened. My question is, have the Clay Matthews talk cooled down?
Matt: Haha! While part of me wanted to slam the brakes, jump out of the car and throws the keys off the highway on that one, Jerry, I felt obligated to attack the logic in that one … I mean, it was Brian's first time writing in (and we're thrilled that he did). Plus, we do think that Takk McKinley is poised to have a breakout season in 2020, even if he was off on his sack projection. When it comes to Takk, we don't want any brakes this season – just slam the pedal to the metal and go. It's make-or-break time for No. 98. As far as Clay Matthews goes, I haven't heard a word on that front. I've been fairly consistent on how I feel about him, too. As for Everson Griffin, another name Falcons fans throw out here a lot, he's reportedly agreed to a deal with the Dallas Cowboys. So, scratch him off your wish list, Beek Nation.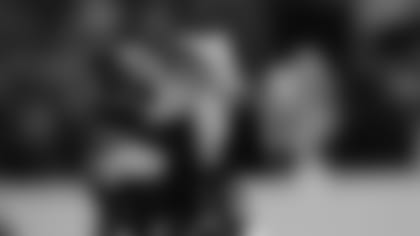 Anish from San Ramon, CA
Hello, Beek. There's one player I want to know more about that we haven't heard much from. The player that I am talking about is Kendall Sheffield. I think Sheffield could be a special player due to his great movement skills at cornerback. I don't know if you have enough information to answer this question, but what is his work ethic like? Not only on the field, but also off the field, does he watch a lot of film? The main reason I ask is because I think he can become a very special player for us if he puts his mind to it. I also want to ask what people in the front office and what you think about him? I legitimately believe he could be our No. 1 based on if his work ethic is good.
Matt: We've actually written about Kendall Sheffield here on AtlantaFalcons.com quite a bit in the last few weeks, Anish. And the stories have been all very encouraging. Like Takk McKinley above, we believe that Sheffield is poised to have a breakout season in 2020. I wrote that piece, and he's No. 5 on that list. Why do we think so and what does Falcons coach Dan Quinn think about him heading into 2020? Sheffield has loads of natural talent – size, speed and confidence – and, now, 11 starts under his belt. There's a lot of different recipes for success in the NFL, but those are some pretty good ingredients. Quinn constantly talks about how a player's biggest leap forward usually takes place between their first and second years in the league. Sheffield appears poised to make such a leap. While the Falcons have invested draft capital in the secondary, they are thin on experience. Atlanta drafted cornerback A.J. Terrell with the No. 16 pick in April's draft. While the former Clemson star has yet to play a meaningful snap in the NFL, he will be expected to hold down one of the starting corner spots. The opposite spot will likely go to third-year man Isaiah Oliver, another top 10 breakout player candidate in 2020, who started all 16 games last season. While Sheffield, could challenge for one of the starting cornerback spots, he will likely have the inside track to be the starting nickel cornerback. When Quinn was asked if Sheffield could be a "No. 1 corner for the Falcons" back in April, the Falcons head coach appeared very optimistic. "I definitely think he definitely has a shot to do that based on his speed," Quinn said. "I think he's just going to continue to grow. We're very excited about him."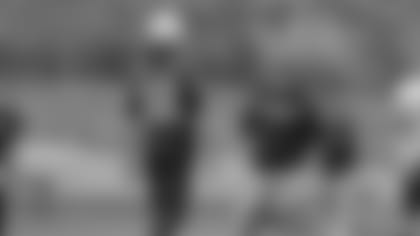 Daron from Federal Way, WA
Hey, hey BEEK! If we actually get a season off, I think the NFC South will be the most nationally televised division by far and away. I cannot wait to see Takk, Jarrett and Dante get after Tom Brady. Bucs coach Bruce Arians has proven to be a worthy coach, but he's no Bill Belichick. We all know that the Pats have a very tightly run operation. And in the post-Tony Dungy era, Tampa Bay has not shown that level discipline for success. Not taking anything away from Brady and his amazing career, but he has had an astonishing coaching staff with him for over two decades. Whomever has been under center in New England during the Belichick era has been very successful. But when they moved on to other teams (other than Garoppolo) they failed to impress. Is it the player or the coaching? We will be 11-5 and in the NFC title game.
Matt: Hey there, Daron. Let's tap the brakes on your recollection of the Patriots quarterbacks first. Outside of the 2008 season (when Tom Brady was injured in the first game of the season and missed the entire year), Brady has missed very few games. So, it's not like there's a huge samples size there. Matt Cassel stepped in for Brady, for what it's worth, and went 10-5 as a starter for a team that went 16-0 the year before. Think about that for a minute. Outside of that, Brady has only missed a handful of games during his 20 seasons there. Jimmy Garoppolo went 2-0 as a starter there. To answer your question, it's both the coaching and Tom Brady. This is a quarterback-driven league, and you must have a good behind center. But what Brady has done in the postseason has been special. He's a once-in-a-generation and maybe even a once-in-a-lifetime kind of player, regardless of how other fan bases feel about him. It'll be interesting to see how both Brady and Bill Belichick fare in the coming seasons. As for your prediction, that's a bold one. Eleven wins won't come easy in this conference, but this won't be a normal year … expect the unexpected, I keep saying. I'll give you my prediction in late August.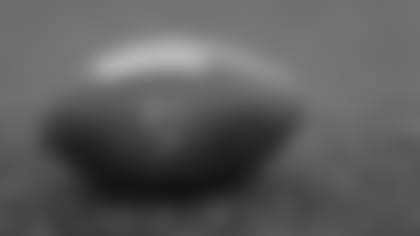 Joe from Tucker, GA
Could you explain why the salary cap was lowered for next season (2021-2022)?
Matt: That's an easy one, Joe. The pandemic hit. Based on what I've read and have seen reported, the cap will reportedly be set at a minimum of $175 million via a league proposal to the NFLPA. That figured is a significant hit to the projected 2021 cap prior to the COVID-19 pandemic, which was estimated at $210 million.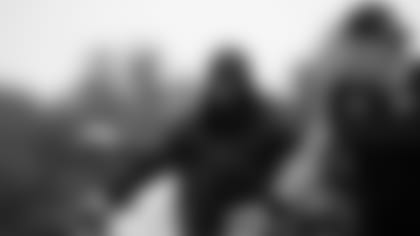 Calvin from Forest Park, IL
Huge fan of Straight from the Beek, and first-time writer!!!! With A.J. Terrell and Marlon Davidson drafted this year, do you think that those two will be huge contributors to the team, albeit with them not being able to have actual gameplay because of COVID-19? And with Todd Gurley in the fold, will it still be a running back by committee group, or will Dan Quinn probably give the bulk of the carries to Todd since he's still a young back very explosive? I'm worried about the knee. I hope Julio and Calvin just be explosive this year because there isn't anybody in the league who could cover those two one on one at all!!! Huge fan Beek, and my condolences to your father as well. Go Falcons!!!
Matt: Great to have you here, Calvin, and thank you very much for the kind words about my father. I just want to take a minute and say THANK YOU (again and again) to ALL OF YOU who have sent me notes about my Dad. He was a regular reader of SFTB and, well, I miss him dearly and having those fun conversations about all of your comments here. I know we don't always agree here … but that's sports and that's this space is fun. Anyway, to your questions, Calvin. I think the Falcons are counting on A.J. Terrell to make an immediate impact this season. You don't draft anyone at No. 16 to sit on the sidelines. I think expectations are high for Marlon Davidson, too. While his teammate at Auburn (Derrick Brown) received much of the pre-draft attention and was picked No. 7 overall by the Carolina Panthers, there are some who believe that Davidson has a chance to make a sizeable impact and be a solid player in the coming years. More importantly, Davidson believes he should have been a first-round pick and is out to prove as much. Check out my interview with him on Bird Noises. As for Todd Gurley, no, he is not here to be a part of a running back-by-committee. Ideally, Gurley will receive around 18-20 carries a game and be the lead back for all 16 games. And let's hope the talk about his knee simply goes away. If not, then the Falcons will lean more on a group that consists of Brian Hill, Ito Smith and Qadree Ollison – if they end up keeping that many running backs. Be sure to keep an eye out for my roster predictions coming later this month.