Christopher from Littleton, CO
Hey Beek, do you think defenses will be smart enough to sit on all the routes run by the Saints and the Buccaneers since Drew Brees and Tom Brady cannot throw down the field? Why does Dan Quinn run a defense that allows easy dump-off passes which, in turn, compromises any pass rush. Do you think at some point the Falcons coaching staff will actually out-game plan another coach?
Matt: I'll tell you right now that if you come up and sit on routes vs. Drew Brees (and Sean Payton) and Tom Brady (and Bruce Arians), they'll eat your lunch and then toss your lunchbox into the trash bin, Christopher. You must respect Mike Evans and Michael Thomas, two of the best receivers in the game, too. If you watch Brees and Brady closely, they get rid of the ball quickly. And if you give them any time in the pocket, they'll torch you downfield – and, yes, they can still make all of the throws. So how do you beat them or, at least, disrupt them? Pressure up the middle. Punch them in the mouth by collapsing the pocket up the middle. Don't give them the chance to step up and see the field even better. If you can flush them to the left or right (and get them to take their eyes off receivers for a second or two), that's an eternity for an effective pass rusher coming off the edge. Do that consistently and you'll forced them into mistakes and turn the tide. Those guys are both so good that they'll keep coming at you, but eventually you can't frustrate them or put them in a hole. That's your best chance. Not sitting on routes.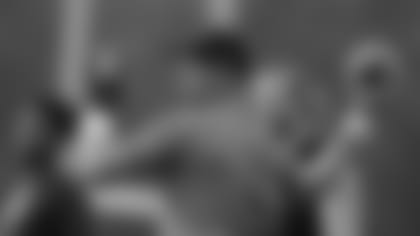 Theddeus from Birmingham, AL
A lot of people seem to not like Matt Ryan. When was the last time he got hurt and who was his replacement? And what was the result of the game? Thanks, I am a big fan.
Matt: Hey there, Theddeus. Most people know how good Matt Ryan is, and don't complain (or feel the need to write in) about him. But the complainers? They do. When you think about it, Ryan has been an iron man of sorts during his Falcons career. He's missed just three games in 12 seasons – he has started and played in 189 games out of a possible 192. The last time he was hurt was last season in a 37-10 loss to the Los Angeles Rams on Oct. 20. Ryan sprained his ankle while being sacked by Rams defensive tackle Aaron Donald early in the fourth quarter of that game. Matt Schaub finished the game, leading the offense to its only touchdown. He was 6-of-6 for 65 yards with a 10-yard touchdown pass to Austin Hooper.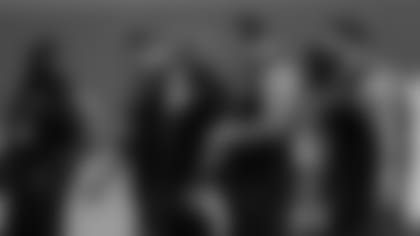 Emil from Covington, GA
Hey Beekmeister, this is Dean AKA FF4L (Falcon Fan 4 Life.). Much thanks for an opportunity to be heard. You're the best. When looking at all the weapons on offense (just name a starting player) … on paper, this lineup looks invincible. I'm sure this lineup has to create defensive nightmares for any and all DCs. My first question is, do you have a feel on the pulse of the offensive line? All of the talent in the world means nothing if you can't create running lanes, or block to protect Matt Ryan. I would hate to see Todd Gurley follow/suffer the way Steven Jackson did, or should I be concerned? Thanks again for this opportunity. Stay strong, stay healthy, stay safe & stay blessed.
Matt: The offensive line has struggled to protect Matt Ryan (and Matt Schaub during his line start). In 2018, the Falcons surrendered 42 sacks. Last season, Ryan was sacked 48 times and the line surrendered 50 sacks total. That's not counting all of the times Falcons quarterbacks were hit, forced out of the pocket or had plays break down as a result of poor protection. Falcons running backs have also struggled to the run the ball efficiently on a consistent basis. The reason why the Falcons were a top-five passing offense last season was likely a result of being in so many second-and-long or third-and-long situations. They need to be more successful on first and second down. That opens up the playbook and keeps a defense on its heels. You can have all of the best skill-position players in the world, but if the offensive line is more like a turnstile, it won't matter who's in the backfield. Do I have a pulse on the offensive line? No, not yet. When Chris Lindstrom was inserted back in the lineup at the end of last season, the team did win those last four games. Kaleb McGary managed to start all 16 games as a rookie, too. I think both of those guys will be better. There's a big question mark at left guard still. That needs to be figured out in a hurry. Someone needs to win that job and run with it. If they can get some cohesiveness and consistency up front, it'll go a long way in this team being more successful in 2020. Always great to hear from you. Thanks for the kind words, too.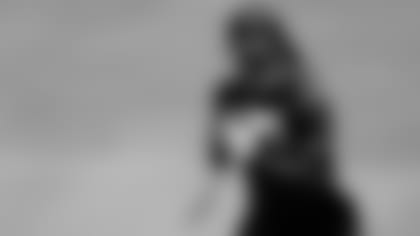 Todd from Ellenwood, GA
How will the Falcon use TG3 on offense? He's a bad man still, I think.
Matt: Well, prior to last season (and we'll get to that in a minute), Todd Gurley's averaged during the previous two seasons – 2017 and 2018 – 1,278 rushing yards, 15 scores on the ground, 684 receiving yards and five receiving touchdowns. Last season there was a dip in his production, as he rushed for 857 yards, averaged 3.8 yards per attempt and scored 12 touchdowns. As a receiver coming out of the backfield in 2019, Gurley caught 31 balls for 207 yards and scored a pair of touchdowns. That's still 1,064 yards of total offense and 14 total touchdowns. I think the Falcons would be more than pleased to get that kind of production out of Gurley in 2020. It would certainly be an improvement over the last two seasons. Gurley was not brought here to carry the ball eight or 10 times a game. I think, if healthy, Gurley will see closer to 18-20 attempts per game and, since he's an effective pass catcher, I expect him to average three to five receptions per game as well. Remember, there's only ball to go around and the Falcons have Julio Jones, Calvin Ridley, Hayden Hurst, Russell Gage and Gurley among others. First, though, they must protect better up front and open up some running lanes.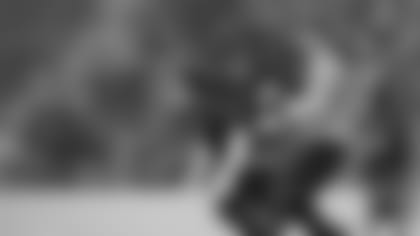 Kane from Auckland, New Zealand
Question about Dirk Koetter/Matt Ryan. With no preseason games and teams only doing scrimmages will Koetter/Falcons offense take advantage of returning so many of their starters by running a no-huddle or hurry-up offense to expose the defenses weaknesses of not being able to communicate at a high level to get out to a quick start?
Matt: There's a time and place in games for going no-huddle or into hurry-up mode. It's more of a feel, if that makes sense. Execution is crucial, too, because you go no-huddle and can't pick up yards or drop balls, you're putting your defense right back on the field. In a perfect football world, the offense controls the line of scrimmage, runs at will, keeps a defense on its heels and then, pow, hits them over the top with a big play downfield or maybe a slant that catches a bunch of defenders out of position – whatever it may be. At the same time, offenses are wearing down those defenses and chewing up game clock. By the second half and, really, fourth quarter, that defense is worn down and the offense is in victory formation to close it out. That's ideal, but it's hardly been the case lately for the Falcons. I think when you're able to open the playbook some, it's good to try and catch the defense off guard with the no-huddle. What you don't want is to be forced into playing hurry-up and no-huddle, because that usually means you're playing catch-up and losing the game.