I've been getting a nice mix of questions lately from Falcons fans. While there are still a lot of unknowns when it comes to the season, it hasn't curbed your excitement at all. The Falcons kick off the season at home in 74 days against the Seattle Seahawks, and that should be one heck of game. In the meantime, let's get to your questions. Just remember that all opinions here are mine unless noted otherwise.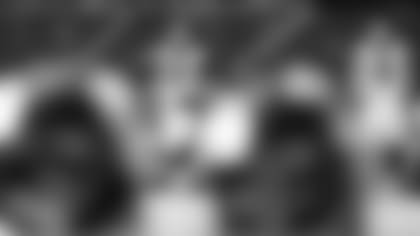 G. Benson from Atlanta, GA
Why didn't the Falcons organization take a QB in the last draft?
Matt: The short answer is because they are set at the position with Matt Ryan and had more pressing needs on the roster to address. Why would you burn a draft pick on a player that you have absolutely no intentions of playing this season or in the foreseeable future?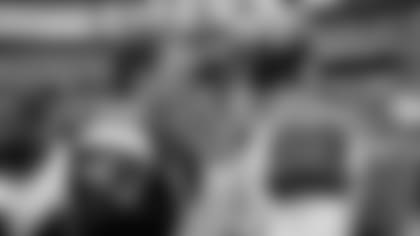 Rhys from York, PA
What's up, Beek?! Thanks for looking over this one! My question for you this time is concerning the underdog factor of the team we have this time around. How do you feel about this Falcons team getting overshadowed by the recent moves in our division and around the league? Do you feel like we're getting overlooked by the Bucs and Saints, and do you think with the turnaround last season, that it's going unnoticed, especially beating the teams that had stellar seasons last year? Thanks buddy. #RISEUP
Matt: I mentioned this on Monday, Rhys. All of the attention and hype surrounding Tom Brady and the Buccaneers is not surprising at all. No matter where Brady landed, it was going to command a ton of headlines. Brady has played in nine Super Bowls, won six and was named Super Bowl MVP four times. It's going to be a long time before anyone comes along and accomplishes that. I think the Bucs have a solid core of players back and, keep in mind, they lost a number of really close games last season. Could Brady and some of their new additions (including Rob Gronkowski) help them contend for a division title? It's possible. And the Saints with Drew Brees, another soon-to-be Hall of Famer, have to be the favorites. They won 13 games last season and didn't lose a whole lot. The Falcons are coming off back-to-back 7-9 seasons and their combined regular-season record is 24-24 since that Super Bowl run. So, it's easy to see why a lot of people are overlooking the Falcons in the NFC. It's OK to fly under the radar, Rhys. The talk, the hype and the preseason headlines don't matter once the season kicks off in 74 days.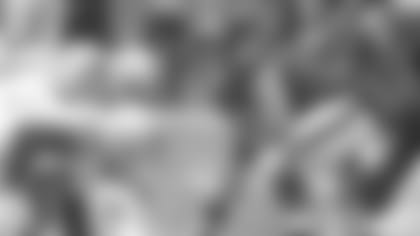 Ernest from Hondo, TX
Even though I'm from Texas, all I ask is that the Falcons beat the Cowgirls. Living in Texas, but I have always been a Falcons fan. I'm 49 years old, that is all I'm asking. It's hard to tell, but it's a rivalry that is slowing coming up. Now that that the Falcons are being shown on Fox and local TV in Southwest Texas. That is all ask of my Dirty Birds!!
Matt: Hey, Ernest. That's going to be a big game for the Falcons, regardless of what happens in Week 1 against the Seahawks. The one thing the Falcons cannot afford to do is start off the season slow. A win in Big D would a nice shot in the arm for this team. Let's hope it happens for you and Falcons fans everywhere.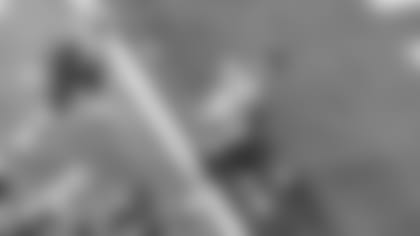 Dwight from Naval Air Station Patuxent River, Maryland
Hey Beek! Thanks for all you do. I'll ask the same question that Keaton (Salt Lake City) asked yesterday, but with a different spin. Had the Falcons stupidly traded Matt Ryan away this off season, as so many misguided fans have suggested, and signed Tom Brady, would the media be singing the same accolades for the Falcons as they are for the Bucs? Throw Gronk into the deal as well. If the answer is "yes," then I really think it's the sports writers who are misguided. Falcons are much better off with Ryan and Hayden Hurst than with a transplanted Patriots circus. Brady is a marketable improvement over Winston, but they're still as much "I'll believe it when I see it" as are the Falcons. We were a coin-flip away from winning Super Bowl LI, and Ryan outperformed Brady that day. The bet should be Birds over Bucs! Rise Up!
Matt: Hey, Dwight. It's been too long since we've heard from you. You always come in with a strong take, too. As noted above to Rhys from York, Pa., what happened in that Super Bowl, during the last three seasons and, really, this past offseason, won't matter one bit once the season kicks off on Sept. 13. It's all water under the bridge or water off a duck's tail, whichever you prefer. Tom Brady has earned the respect he commands, whether Falcons fans want to admit it or like it. The beautiful thing about sports and the NFL is that once the whistle blows, the only thing that matters is what happens between those white lines. The Falcons – Matt Ryan and Co. – have a chance to go win the NFC South. To do that, they'll have to get the best of Drew Brees, Tom Brady and Teddy Bridgewater. If they do, none of what's being said now will even be remembered.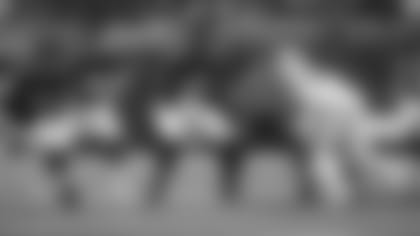 Jeffry from Greenville, SC
Hey Beek, this is my first time asking a question. Who do you think will end up being the guards on Atlanta's offensive line? Love your articles!
Matt: First, welcome to Straight to the Beek, Jeffry! That left guard spot has been a sore subject for quite some time. The Falcons have invested quite a bit into that offensive line. They signed Jamon Brown and James Carpenter in free agency last year and then drafted two linemen in the first round a year ago – Chris Lindstrom and Kaleb McGary. I won't rehash how last season unfolded in the trenches, but it wasn't pretty. Lindstrom and McGary return for their second years (and if a player is going to show substantial growth in this league, it's usually between their first and second seasons). Brown and Carpenter are back. Matt Gono is still developing (and they like what they're seeing). And they also drafted a guy out of Temple who could be the wild card at left guard, Matt Hennessy. If Brown and Carpenter can't take the job and run with it, keep an eye on Hennessy. I think he could be the guy who wins the job at some point this season.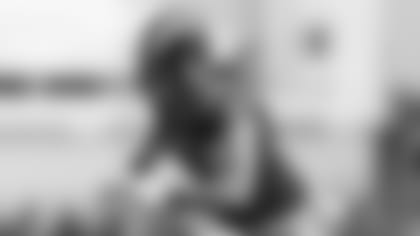 Jason from Grovetown, GA
I've posted questions on here before and you've answered them all and I appreciate that. So, my question today is, why doesn't the Falcons try and get Clay Matthews? He is still a free agent and I believe we could still use some defensive help. Also, adding him could be a huge asset to the program. I've been thinking about this a long time.
Matt: I think Clay Matthews has been a really good player in this league for a while now. He's hard-nosed player and has 11 years of experience in this league. He's on the back-end of his career and it'll be interesting to see where he lands. He could decide to retire, too. How much does he have left in the tank? I don't know that, but if you look at his numbers, he's been fairly consistent and productive. Matthews also brings that veteran leadership which is invaluable. I can't see the Falcons throwing big money at a player like Matthews, but if they could him with a cap-friendly deal I'd be all for it. I think Matthews is at that the point of his career where he'll play if the gets money and situation is just right. Should be interesting to see where he lands or what he ultimately decides to do.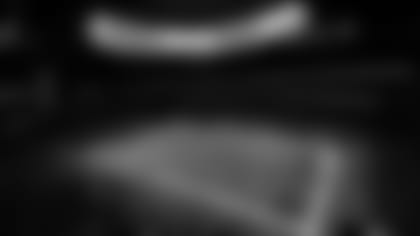 Michael from Charleston, SC
Hey Beek, love your work as always! My question is a two-part simple one. First part is, do you think with the new uniforms we'll get a new field layout as well? I'm assuming that would mainly be painted end zones. Black end zones were always my favorite, Thanksgiving last year just looked some cool. Second part, do you think we'll get the jerseys we ordered back in April before the season starts? I see a lot of fakes going around online, I just can't wait to get the real thing. I ordered six! Three homes and three aways (Ryan, Julio, Gurley).
Matt: When the Falcons redesigned their uniforms, Michael, they also changed their official fonts as well. I haven't seen anything official (or images, etc.), but I do expect the field to reflect those changes. And I'm hoping that the end zones will be all-black as well. It looked fantastic on Thanksgiving Day last year, as you noted. As far as when your new jerseys will arrive … I have no idea, but I'm sure they'll hit your doorstep soon. I do know that fans love the new look and sales have been extremely healthy.
Sloane from Melbourne, Australia
G'day, Matt. First of all, a great big group hug from all the Australian SFTB fans to you and your family. As always, I am loving the fan feedback and interaction. It makes for awesome reading. I am also enjoying your countdown to the season. If possible, could you give the countdown a little bit of flare and equate the countdown number to a Falcons great. For example, 75 days to go, how can we forget our best 75 of all time, Brandon Williams. Just a thought. Keep up the great work.
Matt: Aw, man. Thanks, Sloane. Appreciate you and everyone who has reached out so much. So, I started the countdown because I wanted to generate a little excitement during the pandemic and these unpredictable times. We also have some fantastic shots, and I they tend to evoke some great memories with our fans. I've tried to stick to current players as much as possible, but I may start running some legendary players as well. Stay tuned. As far as matching the countdown with a uniform number, there aren't always decent pictures and some of the player options aren't always great, either. So, I'd rather stick to running two dozen amazing images of Julio Jones as an alternative! But let me see what I can come up with.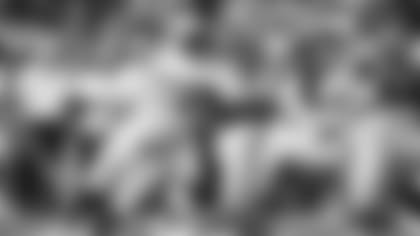 Jerone from McDonough, GA
Why aren't we talking more about Marlon Davidson and the impact he can have on the entire defense with that mean streak he has along with Grady Jarrett in the middle. We all know the offense should be fine but the season rides on the defensive improvements and I think he will be the catalyst.
Matt: I think a lot of people are anxious to see Marlon Davidson, Jerone. He has a fantastic personality and, so far, Falcons fans are really digging him and his passion. That said, he hasn't played a meaningful snap yet and so some of us tend tap the brakes on placing too many (unrealistic) expectations on the rookie from Auburn. I'm not sure if you had a chance to read my NFC South Report Card following the draft, but I did note that Davidson was my favorite pick of this draft class. MAILBAG
Do you have a question about the Falcons that you want answered? Ask a question here and it could be posted on AtlantaFalcons.com.
Go ahead, ask the Beek
Do you have a question about the Atlanta Falcons (or anything football-related) you'd like to ask Matt Tabeek? If so, hit the link. Please remember to include your home state (or country if you live outside the U.S.). Thanks for reading SFTB!
Hear those Bird Noises?
Be sure to check out Bird Noises, an Atlanta Falcons podcast about football ... and mostly everything else.