The 2020 NFL Draft is over and done – and rosters around the league are really starting to take shape.
The so-called draft experts have weighed in, too, and their snap judgments on how teams fared probably have you feeling vindicated, mad or maybe a little confused right about now. Some I agree with, others I don't.
I'm not going to go through all 255 draft picks, but I do have some thoughts on the one division we all care about the most on this site – the NFC South. Which team had the best draft haul? Did the pecking order in the South change at all as a result? How does the Falcons class stack up?
I'll give my best pick, my favorite pick and least-favorite pick (not great, Bob) from each team and then. I'll also use the "Beek rating system."
⭐️⭐️⭐️⭐️⭐️Nailed it. Addressed all needs, landed multiple impact players.
⭐️⭐️⭐️⭐️Very good. Added starters, addressed most needs.
⭐️⭐️⭐️Good. Landed impact player(s), but not all needs addressed.
⭐️⭐️Fair. Some value added but did not address key needs or reached.
⭐️Completely whiffed. No impact players, poor value or too many reaches.
💫 Half star. Maybe some potential. And you know what they say about potential.
If you want an in-depth look at all of the picks made by NFC South teams, go ahead and check out Will McFadden's breakdown here. Now, onto the report cards. Just remember that all opinions here are mine unless noted otherwise. Teams are listed in alphabetical order: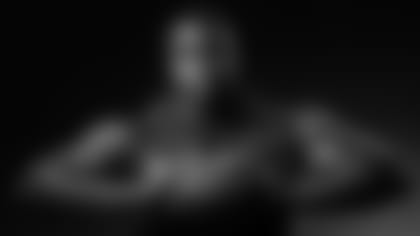 2019 record: 7-9
NFC South finish: Second (4-2)
Biggest needs: DB, DL, LB, OL
Table inside Article

| Round | Pick | Player |
| --- | --- | --- |
| 1 | 16 | CB A.J. Terrell, Clemson |
| 2 | 47 | DL Marlon Davidson, Auburn |
| 3 | 78 | OL Matt Hennessy, Temple |
| 4 | 119 | LB Mykal Walker, Fresno State |
| 4 | 134 | S Jaylinn Hawkins, Cal |
| 7 | 228 | P Sterling Hofrichter, Syracuse |
Best pick: Matt Hennessy
Favorite pick: Marlon Davidson (pictured above)
Not great, Bob: Mykal Walker
Tabeek's Take: Almost every pick in this class addressed a need, from Terrell to Hofrichter, with Hawkins adding needed depth to the back end of the defense. I think Hennessy could end up being the long-term gem of this class. Don't be surprised if he earns a starting job at left guard. Davidson has an edge to him – this defense needs more of that. I expect him to make an immediate impact. Keeping an open mind on the Walker pick and wish the Falcons had added another pass rusher.
Final Grade: ⭐️⭐️⭐️💫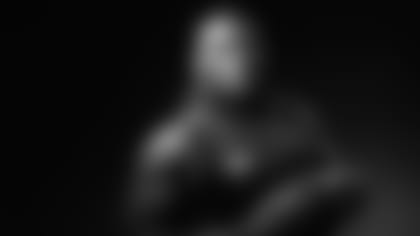 2019 record: 5-11
NFC South finish: Fourth (1-5)
Biggest needs: DL, CB, Edge, OL
Table inside Article

| Round | Pick | Player |
| --- | --- | --- |
| 1 | 7 | DL Derrick Brown, Auburn |
| 2 | 38 | DE Yetur Gross-Matos, Penn State |
| 2 | 64 | S Jeremy Chinn, Southern Illinois |
| 4 | 113 | CB Troy Pride Jr., Notre Dame |
| 5 | 152 | S Kenny Robinson Jr., West Virginia |
| 6 | 184 | DL Bravvion Roy, Baylor |
| 7 | 221 | CB Stantley Thomas-Oliver III, FIU |
Best pick: Derrick Brown (pictured above)
Favorite pick: Kenny Robinson
Not great, Bob: Where's the offense?
Tabeek's Take: If you've read anything I've written in "Straight from the Beek" or happened to catch any of my mock drafts, you'd know how much I like Derrick Brown. I think he was one of the best players in this class. I think the Panthers landed two players with first-round talent in Brown and Gross-Matos. I love the Robinson pick and his story. They went all-in on defense but still have glaring holes along the offensive line, tight end and receiver.
Final Grade: ⭐️⭐️⭐️⭐️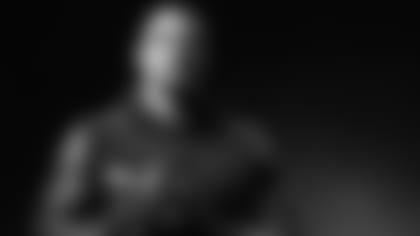 2019 record: 13-3
NFC South finish: First (5-1)
Biggest needs: LB, OL, CB, WR
Table inside Article

| Round | Pick | Player |
| --- | --- | --- |
| 1 | 24 | C/G Cesar Ruiz, Michigan |
| 3 | 74 | LB Zack Baun, Wisconsin |
| 3 | 105 | TE Adam Trautman, Dayton |
| 7 | 240 | QB Tommy Stevens, Mississippi State |
Best pick: Cesar Ruiz
Favorite pick: Zack Baun (pictured above)
Not great, Bob: Tommy Stevens
Tabeek's Take: They had just four picks and the first two were really solid, if unspectacular. Ruiz was considered the best interior lineman in this class and could be a long-term starter. I'm a big fan of Baun's versatility and was hoping he'd end up in Atlanta. I like the potential added with Trautman but time will tell. With Brees, Hill and now Winston on the roster, I'm not crazy at all about the Stevens pick, even if it was a seventh-rounder.
Grade: ⭐️⭐️💫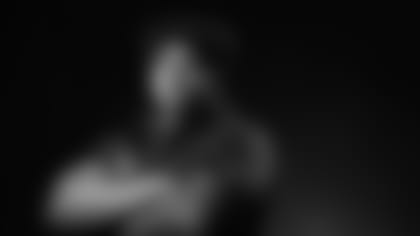 2019 record: 7-9
NFC South finish: Third (2-4)
Biggest needs: OT, RB, DL, QB
Table inside Article

| Round | Pick | Player |
| --- | --- | --- |
| 1 | 13 | OT Tristan Wirfs, Iowa |
| 2 | 45 | S Antoine Winfield Jr., Minnesota |
| 3 | 76 | RB Ke'Shawn Vaughn, Vanderbilt |
| 5 | 161 | WR Tyler Johnson, Minnesota |
| 6 | 194 | DL Khalil Davis, Nebraska |
| 7 | 241 | LB Chapelle Russell, Temple |
| 7 | 245 | RB Raymond Calais, La.-Lafayette |
Best pick: Tristan Wirfs (pictured above)
Favorite pick: Antoine Winfield
Not great, Bob: Ke'Shawn Vaughn
Tabeek's Take: The Bucs made their biggest moves in free agency, signing Tom Brady and trading for Rob Gronkowski. They also addressed their biggest need by taking Tristan Wirfs, one of the best tackles in this class. He should step in and start. I like the Winfield pick; he's a smart player and they'll be able to use him in different ways. They needed a running back and took two. Not crazy about Vaughn, though. There were arguably better backs on the board.
Final Grade: ⭐️⭐️⭐️💫
Final thoughts
The landscape of the NFC South has completely changed during the offseason. When you factor in what the Buccaneers, Falcons and Panthers have done in free agency and the draft, the gap between the Saints and the rest of the division has definitely been closed – at least on paper. As I've said repeatedly, the only draft board that truly matters is the one that takes place on the field. The Falcons and Bucs are the most improved teams in this division and I believe they'll give the Saints a run for their money. I think Carolina now has pieces in place on defense, but it still has too many holes to fill. 2020 Falcons Tickets
See the Falcons battle divisional foes along with the Bears, Lions, Broncos, Raiders, & Seahawks at the best venue in sports.