Thirty-two days. That's all that stands between the Falcons and Seahawks right now as they prepare for their season-opening game at Mercedes-Benz Stadium on Sept. 13. A lot can and will happen between now and then, especially with their respective rosters as they'll be trimmed heading into the month of September. In the meantime, you've got plenty of questions. So, let's get to them now. Just remember that all opinions here are mine unless noted otherwise.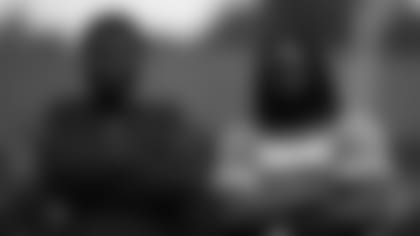 Brian from Sparks, NV
Hey Beek, long-time reader, first-time writer. My question has to do with the ever-elusive topic of Takk McKinley. I know everyone is sleeping on him and expecting him to "fail" like Vic Beasley did in their eyes, but have they seen the dude when he is 100% healthy? Not to mention in arguably the best shape of his life going into this season. I am predicting a 30-sack performance this year between Dante Fowler and Takk because of the energy on that D-line will be electric. Takk is a leader for this team and he is about to show everyone. How many sacks do you think Takk will end with this year? I am predicting between 15-20 for Takk alone. Thanks, Beek!
Matt: Talk about making a splash with your first SFTB question. First, welcome to Straight from the Beek, Brian! Now, let's talk about this prediction of yours. Takk McKinley, the 26th overall pick in the 2017 NFL Draft, has been in Atlanta for three seasons and has tallied 16.5 sacks total. And, based on your points above, you think he's going to replicate that production in this season alone, possibly even more. Wowsers! When the Falcons declined McKinley's fifth-year option back in late April, they released the following statement: "We have decided to not move forward with a fifth-year option for Takk and at this time are taking a wait-and-see approach in terms of future contracts. Takk has shown the ability to produce at a high level and we look forward to his production in 2020." The Falcons believe in McKinley's potential – that's why they made him a first-round pick – and while they haven't seen it realized yet, they're hoping the addition of Dante Fowler will help. But 15-20 sacks? I think the Falcons would love to see him generate lots of pressure, QB hits and double-digit sacks … I think 10-12 sacks would be a solid year for McKinley. And I think we're all expecting double-digit sacks from Fowler as well. A more realistic combined total – if all goes well – might be 20-24 sacks between the two of them. Again, if all goes well. But 30? Seems really high, but I know the Falcons would take it!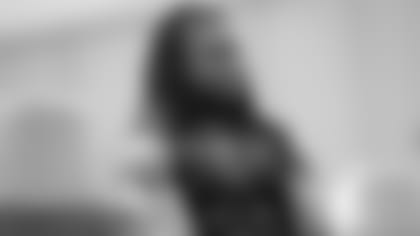 Tom from Smyrna, GA
Hey, Beek. You keep saying that Takk McKinley is going to have a breakout year. I feel like we have been saying that every year since his promising rookie campaign. Last year he predicted he would cut his dreads if he didn't get 10-digit sacks. Last time I saw he still has dreads. Can you confirm? I like some of the steps he has taken this offseason – deleted Twitter and dedicated himself to losing weight and building muscle. He did have another shoulder surgery in the offseason though. I guess my question is, are we saying Takk is a breakout contender for 2020 because he actually is? If so why? Or are we just going through the yearly ritual of hoping he breaks out instead of predicting? Thanks, Beek hope you and yours are well!!
Matt: Hey, Tom. I totally get the cautious optimism. As I noted above, Takk McKinley is in the final year of his current deal here. He's got a lot on the line and needs to set himself up nicely for his next deal. The Falcons are also counting him to do just that. There have been some positive signs with McKinley during this past offseason, and all of those reasons combined is why we made him one of our top-10 breakout candidates for the 2020 season. As I noted in that story, Atlanta added edge rusher Dante Fowler during free agency and traded for former first-round pick Charles Harris while the club parted ways with pass rushers Vic Beasley and Adrian Clayborn. The Falcons also drafted defensive tackle Marlon Davidson in the second round of April's draft and will have defensive end Steven Means back in the mix after he suffered a season-ending Achilles injury early last year. Those moves should help free up McKinley to make more of the impactful plays the Falcons envisioned when they drafted him in the first round. Falcons coach coach Dan Quinn alluded to as much when he said that he expects McKinley to play a "significant" role in 2020. Falcons general manager Thomas Dimitroff echoed those sentiments earlier this offseason. "I would love to see Takk McKinley, you know, take it to another level," Dimitroff said of McKinley, who enters 2020 with 16.5 career sacks. "He has so much ability and upside for us." The table is set for the Falcons' fiery pass rusher to finally have that long-anticipated breakout season. All McKinley has to do now is feast on quarterbacks – and he kicks off this list because we think he has a chance to do just that in 2020.
Jim from Roanoke, VA
Who is your dark horse candidate to make the team and surprise a lot of people?
Matt: Let's go with Jared Pinkney, a player out of Vanderbilt who was once considered a top tight end prospect before a so-so final year. Also, his 40-time at the NFL combine was not great, Bob. If Pinkney comes in, does everything right, and carves a place out on a special teams unit, I think he could possibly challenge Jaeden Graham for that backup tight end spot behind Hayden Hurst. But, for now, he is definitely a dark horse candidate. My second choice would be a receiver … maybe Christian Blake or Devin Gray.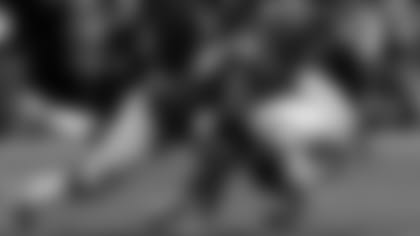 Steve from Chattanooga, TN
Hi Beek, I really love the column and read every week. You've got some good insights and while I don't necessarily agree with all of them, I enjoy your commentary. Here's my question, Takk McKinley didn't get 10 sacks last year, when will he cut his dreads off? Additionally, Takk has not panned out like we wanted, and we traded some real assets to get him. Do you think he is a mid-year trade candidate? He does not seem to want to be here to be honest and has been lackluster.
Matt: Wow, you guys are really hung up on the dreadlocks comment, aren't you? Is it because you just want Takk McKinley to keep his promise or because you'll think he'll play better sans dreads? Look, I could care less about a player's hairstyle (I shave my head every day … hair is so overrated). Let's hope Takk goes out and has a fantastic year and then let the chips fall where they may at the end of the season. Your question: Is McKinley midseason trade bait? Well, if he's producing, I would not think so. Why would they? Something else to think about: To make a trade, you must first have a willing trade partner who is going to make the trade worthwhile on the Falcons' end. Now, if the Falcons were to deal away a productive player, it could also mean things weren't going well as a whole (record-wise) and they were looking to the future – and obviously wanted building blocks (draft picks) more than that player. But that's really speculating and looking way too far down the road, Steve. We haven't even kicked off the season yet. Let's play five or six games before we start talking about trades.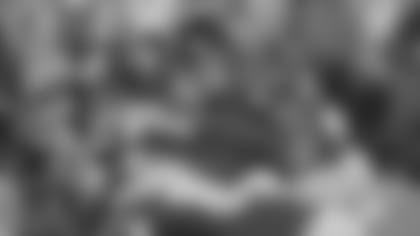 Eugene from Atlanta, GA
Why is it that Dan Quinn never allow backups quarterbacks to play more in preseason games and regular-season games that are won?
Matt: Wait a minute. Everyone wanted to make Kurt Benkert the backup following the Hall of Fame Game last August until he hurt his foot. And then everyone jumped back on the Matt Schaub train a week later. And then, after the final preseason game, my inbox packed with Danny Etling emails and SFTB questions about him. The backups have seen plenty of time in preseason games – much more than starter Matt Ryan. As for putting them in the game more when the games are already in hand, I guess you'd have to be in a position to do that, first. The Falcons haven't headed into many fourth quarters the last two or three seasons with sizeable leads. Also, once you take a starter out, you do not want to be in a position where you have to put him back in. That's not only a bad look, but it most likely means that you've squandered the lead. There's also an injury risk involved in doing that, too.