The Falcons are 34 days away from kicking off the 2020 season against the Seahawks at Mercedes-Benz Stadium. I don't know about you, but I get the feeling that this next month is going to fly by. In the meantime, you've got plenty of questions about the season, the Falcons roster and more. So, let's get to them now. Just remember that all opinions here are mine unless noted otherwise.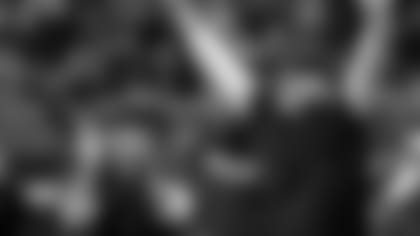 Tony from Peoria, IL
Hey Beek! We all seem to agree that the Falcons have enough talent to reach the postseason but yet there appears to be some hesitation on your part to actually predict a playoff berth even with an extra playoff spot being available this season. Your responses continue to be measured on this topic warning posters not to be too optimistic because the big bad Saints and Bucs are in the same division. Is this nervousness on your part related to your lack of confidence in the coaching staff, specifically Dan Quinn? Would you be as worried if Bill Belichick were the coach of this same roster?
Matt: Hey, Tony! Nope. I have all the confidence in the world in Dan Quinn and his coaching staff. The reasons why I'm tapping the brakes on making predictions in July and early August is really a simple one: We are in the midst of a global pandemic and with players opting out, hitting reserve-COVID-19 lists and even coaches testing positive, there are a ton of unknowns out there right now, Tony. Now, if you've read SFTB at all over the last few seasons, you'd also know that I really don't like to make any predictions until I see how the new roster is coming together on the field and how they play in preseason games. Well, there aren't going to be any preseason games this year – and that's going to make watching practice closely that much more imperative. And, lastly, I like to see the other teams in action, too. Players change teams in the offseason; new rookies come in and make an impact. Sometimes you catch flashes of that in the preseason and it helps reinforce some thoughts on those specific teams. That's why I like to wait … to make a more educated prediction. And this year it might be tougher than ever. Thanks for writing in!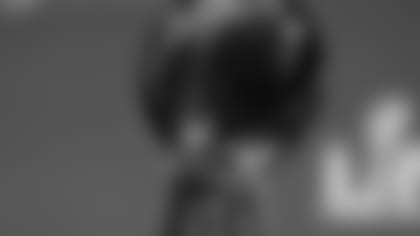 Blake from Ellabell, GA
Hey Beek, long-time reader here. I had a conversation with my brother-in-law earlier and he told me that if the season does in fact happen in its entirety that it will not matter who wins the Super Bowl considering so many of the best players have opted out due to COVID-19 and things are likely to be very weird this season. So, my question is, if the Falcons manage to finally win the big one this season, do you feel that it will really count? I certainly do, but I imagine that there will be many haters. Thanks for taking the time to read my question and really hope to get your thoughts!
Matt: Let's get a couple of things out of the way before I give you my thoughts on this one, Blake. And, by the way, great question. OK, there have been some talented players opt out for the 2020 season, but I disagree with the premise that "so many of the best players have opted out" for 2020. I believe almost 70 players have opted out for health and personal reasons, and as someone who has had COVID-19 and lost a loved one to it, believe me, I fully understand. If you'd like to see the complete list, here it is courtesy of ESPN. Only the Chargers, Falcons and Steelers have not had players opt out for 2020. No one knows how many games might be canceled this season, if any. No one knows how many star players might test positive during the season and, if so, when. No one knows a lot right now. But if the NFL manages to make it through an entire season, or even plays 12 or 14 games, those players and teams will be competing and grinding just as hard as and, yes, I believe it will mean just as much, if not more. If they manage to complete a season, get through the playoffs and play a Super Bowl, it will be incredible. The NFL season is often compared to a marathon and, in this case, I think it's a fair analogy. People will always refer to 2020 as the COVID-19 year, for sure. But that should not diminish any on-field accomplishments that take place this year. We're all trying to take extra precautions to be safe and test regularly; it's a lot to wrap your head around because of the unpredictability of this virus and no one truly understands the long-term ramifications from it yet, either. That all said, if the Falcons win the big one (as you put it), it will count and it would be so special for this franchise and its fans.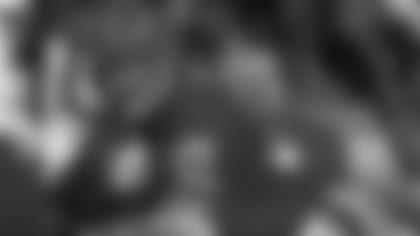 John from Duluth, GA
Read your column almost every day, great job! I love the Falcons. Been a fan since my family moved to Atlanta in '72 and watched them play the undefeated Vikings on "Monday Night Football." Many dry years over the decades. You had to shove logic away to hope for a good season. This is really more of an observation instead of a question. I don't have to shove logic away anymore to have true hope in the upcoming season. I really credit this to Arthur Blank's ownership. With these Falcons, every game is exciting. I love the current leadership, the players, the culture. We finished the season 6-2, Raheem is DC, second year for Dirk as OC, we've got great players, and have really good acquisitions. Not speculating what type of record this year but I'm pumped for the season and there is good reason for it!
Matt: First, thanks John! I appreciate you reading and I know the Falcons appreciate your loyalty. I always love hearing from long-time fans. Look, I get why people pause when they chew on the back-to-back 7-9 seasons and then look around at the division. But the Falcons, I believe, are better heading into 2020 than they were in 2019 – on paper, that is. No one expected them to trade for tight end Hayden Hurst as Austin Hooper hit free agency and landed in Cleveland. And despite having a tight salary cap figure to work with, they Falcons went out and landed edge rusher Dante Fowler and running back Todd Gurley. The offensive line still has a question mark at left guard, but that right side should be much better as Chris Lindstrom and Kaleb McGary head into their all-important second years. They still have the best quarterback and receiver in franchise history in Matt Ryan and Julio Jones. They have a budding star in Calvin Ridley. On defense, they addressed their biggest need and landed one of the best cornerback prospects in this draft class in A.J. Terrell and drafted an exciting defensive tackle in Marlon Davidson. I also like the move to sign corner Darqueze Dennard a lot. So, yes, there's a lot ot be encouraged about, John, and you should be excited. The culture that Dan Quinn and Thomas Dimitroff have built – it's as good as any in the league. Now it's a matter of executing and staying healthy. By the way, that picture above is Tommy Nobis in 1972.