Good morning and welcome to Straight from the Beek! The countdown here continues, and we're down to 33 days until the Atlanta Falcons kick off their regular season against the Seattle Seahawks at Mercedes-Benz Stadium on Sept. 13. In the meantime, you've got plenty of questions, so let's get to them now. Just remember that all opinions here are mine unless noted otherwise.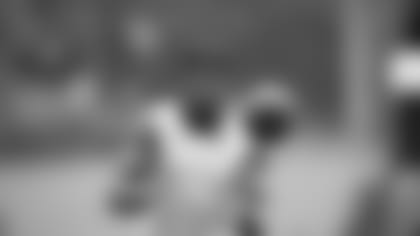 Gary from Duluth, GA
Hey Beek! First time writing in, but I've been a reader for a little while now. Curious how Keanu Neal is looking these days? He seemed like he was progressing well but haven't heard much about him with camp moving along. If he's healthy, I love what he brings to the table, especially with Kazee and Allen also in the fold. I can also see him giving us some form of linebacker depth, even though I know he plays strong safety. I can see a world where he plays some linebacker if needed, which would allow us to have him, Kazee, and Allen all on the field at once. Your thoughts? Two side notes also: 1.) Calvin Ridley should change his Twitter handle to "RIDiculouslyCALented" and 2.) Coach Quinn should make shirts that say "ATL: At The Line" since that's where the game is won.
Matt: Based on what we've been hearing and seeing, Keanu Neal appears to be back on track for a return in 2020, Gary. Coming back from a season-ending injury is extremely difficult, physically and mentally. Coming back two seasons in a row, well, you can only imagine how difficult that has been. Yet, here he is, and he looks like he's in tremendous shape. That's a real credit to him, the training staff and all of the coaches here who have worked with him, encouraged him. This is an important year for Neal, too, because he's in the fifth and final year of his original deal. He's scheduled to become an unrestricted free agent at the end of the season. As moving Neal around, the Falcons already do that. There have been plenty of times Neal has moved up, played up in the box or lined up near the line of scrimmage. The Falcons love his versatility and if he's healthy and plays a full season, then that'll help this unit quite a bit, not to mention Neal and his next deal. I'm not sure about the Twitter handle, seems a little long to me. However, I do like the T-shirt sentiment. The Falcons must do better in the trenches. Thanks for writing in, Gary! Welcome to Straight from the Beek!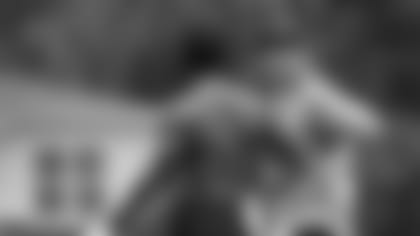 Chinmay from San Jose, CA
Hi, Beek! I've been reading your column since the start of last season and been a Falcons fan since I was 8 (I'm almost 14). My question was about after the Matt Ryan era. I understand Matty Ice has a good 5-6 seasons left or maybe even more, but what's the plan after that, and Matt Schaub is most likely retiring after this season so who's the backup? Do you think we should trade up for a top 10-20 draft pick in the next couple of years to get a QB for the future? Also, since training camp started, how has Todd Gurley looked? Does the "arthritis" in his knee seem to be affecting him? Also, condolences to your father, may he RIP. Thank You and RISE UP. This is the year :).
Matt: Well, as someone who reads a lot and edits a lot of stories, you write pretty well for a 13-year-old. And thanks for reading SFTB, Chinmay. Think about what you wrote for a minute about Matt Ryan … if Ryan has another "5-6 seasons left or maybe even more," why would you use a high draft pick on a quarterback anytime soon, especially if that prospect wants to come into the league and play (you know, start somewhere)? Hopefully the Falcons get back to winning double-digit games again and they're not picking in the top half of the draft, either. I think whenever Ryan's career begins to wind down, the Falcons will begin thinking more and more about the next face of the franchise. But, c'mon, you and everyone should be drinking this in because players like Ryan do not come around often. You are witnessing the best quarterback in the Falcons' 53-year existence – and, even better, he's throwing to the best receiver in franchise history, too. Enjoy it, Chinmay. Falcons fans should focus on the team's weaker positions now – and what it'll take to improve those areas. You can have all of the best skill position players in the world at quarterback, running back, tight end and receiver and it doesn't matter one bit if you don't have a line that can protect, block and open holes. Football games are decided in the trenches. Yes, long runs and even longer passes are exciting to watch, but the good teams dominate in the trenches. As for Todd Gurley, so far, so good. Let's see how he looks in 33 days when the Falcons host the Seahawks in Week 1. That's when it'll matter. And thank you very much for the kind words regarding my dad. Means a lot.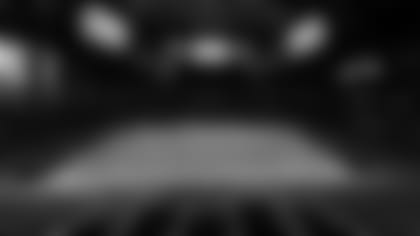 Jerry from Hinesville, GA
Hey Beek. I regret to inform Beek Nation that I have chosen to opt out of my season tickets this year. To those who question my loyalty I say, "Tap your Beek." I'm still president of the Beekers as well as one of the biggest Falcons fans in the world! I guess I will be screaming at my TV this season! See you guys next year!
Matt: Wow, that could not have been an easy decision for you, Jerry. I don't know it was personal, financial or for health reasons, but you've got my support, bud … as long as you keep reading SFTB and writing in on a regular basis! We still need your love, passion and support for the Falcons here. And, yes, you're still the president of the Beekers. I think you're onto something with the "tap the brakes" and "tap your Beek" … those would make fantastic T-shirts for Beek Nation. Thoughts? Take care, Jerry. And keep writing in!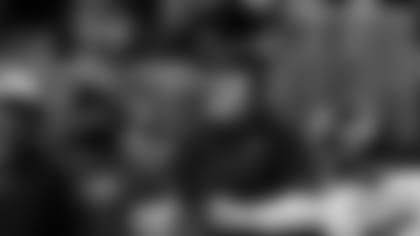 Tony from Peoria, IL
Hey Beek, as a follow-up to my last question regarding your measured optimism regarding the team's predicted success this year when you listed COVID-19 as one of the reasons. COVID-19 should technically give the Falcons an advantage of say the Bucs because of no opt outs and most of our key players returning to the same coaching staff. If anything, you should be more encouraged instead of touting other teams in our division as well as teams on our schedule. I am a little nervous about DQ. He has made many mistakes in the past as coach of the Falcons and last year's defensive scheme to start the season was one of many which didn't get corrected until nine games later. So, my question is, why do you have so much faith in Dan Quinn?
Matt: First of all, COVID-19 gives no advantages to any team or player. Let's get that straight. For what it's worth, the Bucs have had one player opt out, while the Saints and Panthers have each had two. Furthermore, any player can end up on the reserve-COVID-19 list. NFL teams are only allowed to comment on a player's roster status and may not disclose whether or not a player is in quarantine or tested positive. Again, there's no advantage there, just a lot of uncertainty. I think you're digging and swinging for reasons other than the one I gave you, Tony. I wrote it Monday and I'll write it again: It's too soon to make any predictions. Too much can and will happen in the next 30 or so days, plus we've yet to see the players in action or even with the pads on. Accept it or not. As for Dan Quinn, and maybe this is where you've been trying to go with this all along, I think he's an outstanding football coach and even better human being. If you need a reason to believe in Quinn, just look at what happened last season. Quinn not only kept this team together after a disastrous 1-7 start, he got them to come together, stick together and play harder – the end result was a 6-2 finish. As head coach, you're the CEO of a team, and Quinn made some bold and selfless decisions with his staff heading into that bye week last year, too. That also paid off in a huge way. That's what head coaches are supposed to do – make tough decisions that benefit the team. Team first, always. The team and coaching staff bought in and Falcons fans witnessed an impressive turnaround that included wins on the road in New Orleans, Carolina, San Francisco and Tampa Bay – against some very good football teams.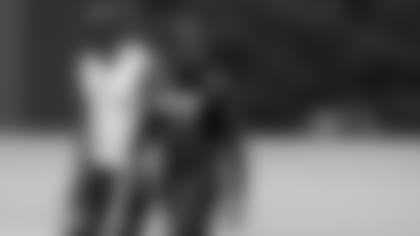 Jim from Lakesite, TN
Hi Beek ... read your SFTB opinions daily ... Thanks for your insight and analysis. My condolences for you and family as relates to your father. I have been a Falcons fan since Tommy Nobis was first draft choice ... and the NFL came to the South. A lot of years of "bird watching"... some good years, some bad years ... but always a diehard Falcons Fan and no Falcons team can ever be called out for not giving their all. Question: I like what the Birds have done as relates to our secondary ... but even with signing veteran CB Dennard ... there is a LOT of youth back there ... so do you still feel the secondary to be a weakness or do you feel the position is stable and ready to go? Everyone Stay Safe!!!
Matt: Hey there, Jim! Thanks for reading, and for your question. I liked the decision to sign Darqueze Dennard, a veteran cornerback who will not only push for a starting job, but he brings experience and leadership to a very young group of corners. Solid move and, I felt, a necessary one. Are there still question marks there? For sure. The Falcons drafted A.J. Terrell No. 16 overall and he will be expected to come in and start, but he hasn't played a meaningful snap in the NFL yet. Terrell will be tested, beginning with Russell Wilson in Week 1. How will he perform is anyone's guess but the expectation is that he will hold his own out there. When you're drafted that high, you'd better be able to anyway. I spoke to Terrell last week and I really what I heard; he's got a quiet confidence about him. The rest of the group, as you noted, is still very young and developing. But there's talent there, too. So, to answer your question, yes, I think the group is more stable and they have a lot of work to do in the next month to get ready. Let's just hope everyone remains healthy. Injuries have wreaked havoc in the Falcons' secondary over the last two seasons.