Are you getting excited, Falcons fans? We're down to 27 days until the Red and Black kick the regular season off against the Seattle Seahawks at Mercedes-Benz Stadium on Sept. 13. What's crazy (to me, anyway) is that we won't be playing any preseason games. The Falcons will, however, be scrimmaging a number of times between now and then, but … wow, it's just something else to roll with during this unpredictable year.
Hey, at least we still have actual football to look forward to – and you've got plenty of questions. So, let's get to them now. Just remember that all opinions here are mine unless noted otherwise.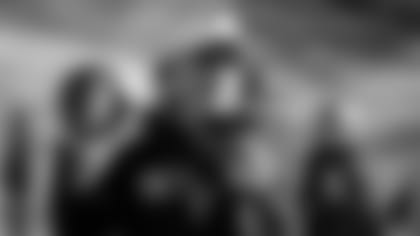 Will from Summerville, GA
Hey, Beek, love your work. The recent Dirk Koetter article got me to thinking about Matt Ryan and the multiple OC's he's had. Exactly how many, and if he had more continuity do you think he, and the Falcons as a whole, would have been more successful? Or do you think he has maxed out his talent no matter who's calling the plays?
Matt: Thanks for writing in and the kind words, Will. First, here are all of the offensive coordinators who have coached in Atlanta since Matt Ryan arrived in 2008 (the Falcons record is also listed):
Mike Mularkey: 2008 (11-5), 2009 (9-7), 2010 (13-3), 2011 (10-6)
Dirk Koetter: 2012 (13-3), 2013 (4-12), 2014 (6-10)
Kyle Shanahan: 2015 (8-8), 2016 (11-5)
Steve Sarkisian: 2017 (10-6), 2018 (7-9)
Dirk Koetter: 2019 (7-9), 2020
As far as continuity with coaches goes, Ryan has had Mularkey for four seasons, Shanahan and Sarkisian for two each and he's about to begin his fifth season with Koetter. It's not like he's had a brand-new coordinator and had to learn a completely new offense every other season. There's been continuity and the Falcons have experienced a fair amount of success. Ryan was an MVP in 2016 and has played at a very high level throughout his career. Considering the weapons surrounding him, continuity with Koetter and an improved offensive line (we hope), there's no reasons why Ryan shouldn't once again put up very good numbers in this offense in 2020. He's hardly "maxed out his talent," Will. I'm looking for a solid year.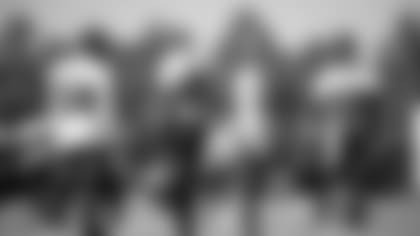 Jerry from Hinesville, GA
What of Tap Your Beek! I'm still concerned about linebacker depth. I like what we have starting, but after that .... meh. I would really like for us beef up the depth. Former first-round picks Darron Lee and Alec Ogletree. Both are still young, and Lee was a star in college, he might be a victim of being in the wrong scheme. I'm afraid his confidence is shaky, but DQ and Raheem Morris could change that. Ogletree is good enough for another shot and both would be very cheap at this point. My biggest fear is Debo going down.
Matt: Why is it that fans seem to get more excited about a player who's not currently on the team – a free agent, for example – than they do over a player (or players) who are already on their favorite team's roster? Am I wrong? I get tons of emails about free agents or anytime a player comes free. Look, there's a reason why players are free agents and not re-signed by their former teams. It could be a salary cup move, injuries, off-field issues, age or a combination of all of the above. OK, to your question, Jerry. The Falcons have a star in Deion Jones. In Foye Oluokun, they have a smart player who's only getting better. Then things get interesting, and not necessarily in a bad way. Remember, the Falcons like versatility, like to move guys around to create favorable matchups as well as disguise their fronts and coverages. They signed edge rusher/outside linebacker Dante Fowler. We all know why he was brought here. The Falcons added former first-round pick Deone Bucannon to the roster on May 21. Bucannon has played both linebacker and safety since being picked by the Arizona Cardinals in the 2014 NFL Draft. Atlanta drafted Mykal Walker out of Fresno State in the fourth round (No. 119 overall). Walker was extremely productive in college and a two-time first-team all-conference selection. And as for depth and experience, they added LaRoy Reynolds and Edmond Robinson in free agency. Look at position groups throughout the league, Jerry. Under the cap it's nearly impossible to be stacked at every position – and losing a key starter hurts, no matter what. The Falcons could always add a veteran here, especially after roster cutdowns, but I think for now they like this group and want to see what they have.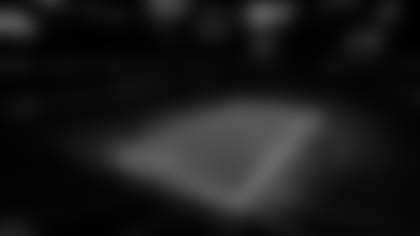 Dwayne from Hiwassee, GA
Hey Beek, my name is Dwayne. I live in the mountain town of Hiwassee, Ga., and I've been a Falcons fan all my life. I remember my dad, God rest his soul, shouting at the TV when I was young watching the birds play. But when he took me to Fulton County Stadium and I saw Neon Deion Sanders get a pick-six that won the game, I knew that I'd be a fan for life. Now to my question, what's your thoughts on how the players will play without fans? Where will they find that extra motivation to make a stop on defense without the crowd roaring? And will they have crowd noise playing this year like MLB is doing? Thanks for your insight, and thanks for making us feel like we are part of this Falcons season. STAY SAFE AND RISE UP!
Matt: That's a great question, Dwayne, and we're about to find out. I think it's going to be much different for football players than, say, baseball players. Baseball can be quiet for short stretches during games whereas with football, every single snap tends to be much more exciting – and the crowds generally react that way. And the players feed off that crowd energy, too. Football is a physical, violent and exciting game full of so much emotion. The players will bring plenty of energy and will have to get used to playing in front of empty stadiums – and still perform at a high level. As far as pumping in crowd noise, I have no idea what the plan is at the moment.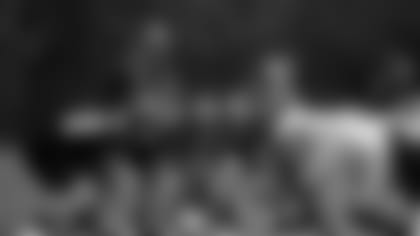 Emil from Covington, GA
Hey "Beek Meister," yeah, it's me again, Falcon Fan 4 Life! First of all, I feel as though I owe you an apology. Having enjoyed your blog for the last several weeks, I didn't really realize the impact you have on the readers and followers of the Falcons – Beek Nation. Thank you!! I've been reflecting on the Super Bowl campaign year when we had 13 different players with receiving touchdowns. With the talent of Jones, Ridley, Gage, Hurst, Graham, Gurley, Hill, Smith ... you see where I'm going. Do you think it's possible to repeat this type of production again? Do you think Dirk Koetter is capable of drawing up an offensive game plan that could produce these kinds of results? Is the offensive line up to the task? Thanks again and as always, stay strong, stay healthy, stay safe, stay blessed.
Matt: Thanks, Emil. Look, I've said it (written it) countless times here and I'll write it again: The offensive line play and the play on defense (as a whole) will dictate whether or not this team will compete for a division title and, ultimately a postseason berth. In 2019, the Falcons finished 30th in the NFL in rushing offense averaging 85.1 yards per game. Matt Ryan was sacked a career-high 48 times and the Falcons gave up a total of 50 sacks. Turning that around starts up front with the offensive line play. The defense must start better this year after creating just four turnovers in the Falcons' first eight games (and ranked 31st in the league at the time). Atlanta needs to start fast in 2020, and the offensive line play and defense must be better in order for that to happen.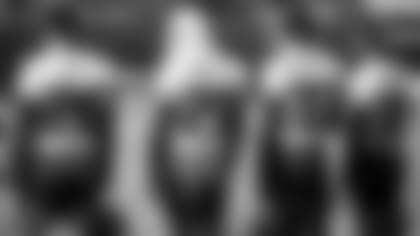 Dwayne from Lancaster, CA
Hello, Beek. As a Falcons for over 45 years now. I'm very excited about the direction of the team this year. I feel that on paper, the Falcons have improved their roster. However, the sports media continues to place them as a middle of the road team. Injuries have really hurt their cohesiveness over the last two years. The O-line play has prohibited Matt Ryan from shredding defenses like we know he can. My question is, what is your ceiling for the 2020 team?
Matt: Dwayne, I'm not sure if you read my column on Aug. 4, but I touched on some of the same points here you're making here. I agree with you; I do believe the Falcons' roster talent-wise is better than it was at the end of 2019. But does that mean the Falcons will automatically contend for an NFC South title and make a deep push into the postseason? No, it doesn't. The talent is there, but the division got better, too. Now, it would not surprise me at all to see this team go out and win 10-12 games in 2020. If they can do that, they'll be a playoff team. And you've got to be in it to win it (all). But it all starts with Seattle on Sept 13. This team must get off to a fast start and stay healthy to have a chance at any of that. Another reason they better start fast? Take a look at those final four games. The final four games on this year's slate might be even tougher than the opening four. Three games are on the road, beginning with a trip to the West Coast to play in Los Angeles. Here's a look:
Dec. 13 at Chargers
Dec. 20 vs. Buccaneers
Dec. 27 at Chiefs
Jan. 3 at Buccaneers