Thirty days, folks. That's all that stands between the Falcons and the Seahawks right now. The two teams will square off on Sept. 13 to kick off the 2020 season in Mercedes-Benz Stadium. I keep saying it, but a lot can and will happen between now and then. So, buckle up. In the meantime, you've got plenty of questions. Let's get to them now. Just remember that all opinions here are mine unless noted otherwise.
Ahmoo from Waianae, HI
Hey Beek, Seattle is coming to town. Give me five keys to secure a win for the Falcons. #CANTWAIT #RISEUP
Matt: Hey there, Ahmoo. Always cool to hear from Falcons fans who are from the Hawaiian islands. Five keys to beating the Seahawks? Easy, here you go:
Stop Russell Wilson.
Stop Russell Wilson.
Stop Russell Wilson.
Stop Russell Wilson.
Stop Russell Wilson.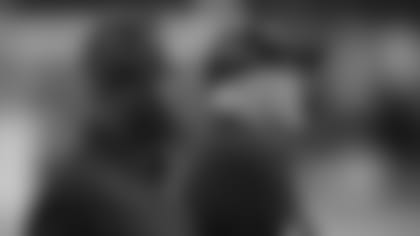 Brian from Sparks, NV
Hey Beek! Appreciate your insight on the topic of Takk McKinley. I think the biggest thing that I was looking at was contract year 4, similar to Vic Beasley and Dante Fowler. I respect your opinion, but you best bet I will let you hear about it after the season (all of this assuming a full season). The defense I think will be a strong point this year for us, but I am curious, what is the rumblings you are hearing for a base defense? I know DQ likes to adjust his defenses based off his team's strengths. I think it will be interesting to see what Raheem Morris and DQ come up with for the safety position. I hope they keep three safeties on the field as much as possible. Damontae Kazee, Ricardo Allen and Keanu Neal are a great trio and I think it will be fun to watch Neal really get to be the enforcer. Love that you do this btw, great way to connect.
Matt: Look, if Takk McKinley doesn't have a breakout year in 2020 … then I don't know when he will, Brian. That said, things set up nicely for him this season, never mind he's got all the incentive in the world to have a big year (he's in the final year of his current deal and we all know that pass rushers are valued in this league). So, that's why he's on our top 10 list of breakout candidates. If he doesn't and you still want to vent at me, then fine. As far as a base set goes, I'm not sure yet. Ask me after I've watched some practices that aren't strength and conditioning drills and actual football is being practiced. And ask me again after we've watched two or three scrimmages. Whatever they do and however they line up, they'd better figure out a way to pressure the quarterback more, move him out of the pocket and make him uncomfortable. Sacks are great, but so is forcing the opposing quarterback into making mistakes, throwing incompletions and interceptions. And thanks for reading.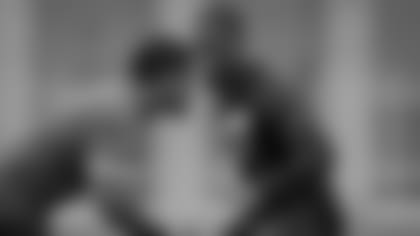 Jim from Richmond, VA
Hey, Beek! First time writing in. Even though the Falcons added Darqueze Dennard to the secondary I am still not feeling totally confident about that group. I think they are young, and teams will look to attack them. It makes sense, right? I think they are the biggest weakness on defense. What do you think, Beek?
Matt: Hey, Jim. Welcome to SFTB. I was really glad the Falcons added some veteran depth at secondary and Darqueze Dennard, a first-round pick in 2014, certainly helps. Dennard was the No. 24 overall pick in the 2014 NFL Draft coming out of Michigan State. Those Spartans teams he played on won the Big Ten twice, including the Rose Bowl in 2014. He was an All-American and All-Big Ten selection. His six seasons in the NFL – all with the Bengals – haven't been quite as successful. Dennard does have three interceptions to his name, including a pick-six in 2017 (his best season). Dennard's stat line for 2019: 37 combined tackles, one tackle for loss, two quarterback hits, 17 receptions allowed, targeted a total of 35 times, five passes defended and his overall grade from Pro Football Focus was 72.2. The bottom line on Dennard: He will help this young and talented group. For more on what the Dennard signing means and how he could make an impact on the Falcons secondary, click on that link. Right now, though, depth at defensive end and linebacker might be bigger concerns. Let's see how it all plays out once camp gets rolling along. Still, it's a great question. Let's find out what readers think.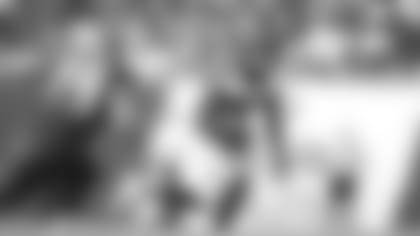 Daniel from South Hill, VA
Beek! Second time writing in my man! I recently commented on a tweet about "Days Gone." Excellent game. Really connected to St. John. What other games are you into? "Metal Gear Solid"? Football related. Who's doing kick returning and punt returning this season?? I just read that Kenjon Barner was possibly signing with another team. He got us one beautiful return TD last year. I'd love to see more of that this coming season.
Matt: So, my little brother knows how picky I am when it comes to video games. When I find one I really like,, I'll go all-in with it. Yes, I love "Days Gone" and even though I've completed all of the main storylines, I'm still playing some of the side quests now and taking down hordes of Freakers, Reachers, Swarmers and Screamers. Lots of fun and the attention to detail is exceptional. Before "Days Gone," I'd say the last game I really got into was "Skyrim." I literally played that for years because it's a completely different experience depending on what race you choose and whether you want to emphasize magic, combat or thievery skills. I could go one, but I'll stop there. As far as your football-related question goes, I think the return jobs are open for competition right now. You're right about Kenjon Barner; he signed with the Baltimore Ravens a couple of days ago.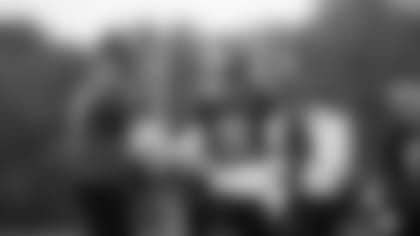 Solomon from Grayson, GA
Falcons are loaded on both sides of the football. Do you see any surprise cuts or trades leading up to the final roster?
Matt: OK, I think we need to gently tap the brakes here, Solomon. The Falcons have a few legitimate stars (see Julio Jones, Matt Ryan and Grady Jarrett) and certainly have some talented players on both sides of the ball. But they are not loaded or stacked at every single position. Receiver? Yes. Cornerback? No. Will there be some surprise cuts? Maybe, but it's early. Ask me again in a few weeks once we've had a chance to watch these guys in practice and in some scrimmages. The only way I see a surprise trade going down is if someone gets hurt. Then again, if that happens, I don't think it'll be much of a surprise.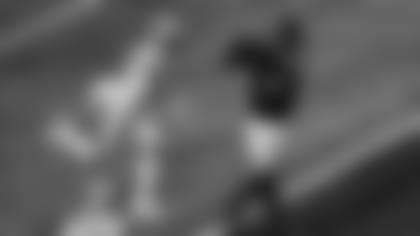 Braylan from Lithia Springs, GA
Hey, Beek. Thank you for following me on Twitter. I wanted to ask you the things the Falcons can do in order to win the division and make a deep playoff run. Rise up!
Matt: To have a shot at winning the division, Braylan, the Falcons will need to win at least four NFC South contests, maybe five. Anything less, forget it. And in order for them to make a deep playoff rush, they'll need to first get into the postseason. If they can win 10-11 games and go 4-2 in the division, I like their chances. If they win eight or nine games, then things get a little iffy, even with the expanded playoff format in 2020.